I've partnered with Legrand to bring you this post.
If you're looking to enhance the appearance, lighting and functionality of your kitchen, look no further than our top-recommended choice:  The adorne® Collection by Legrand!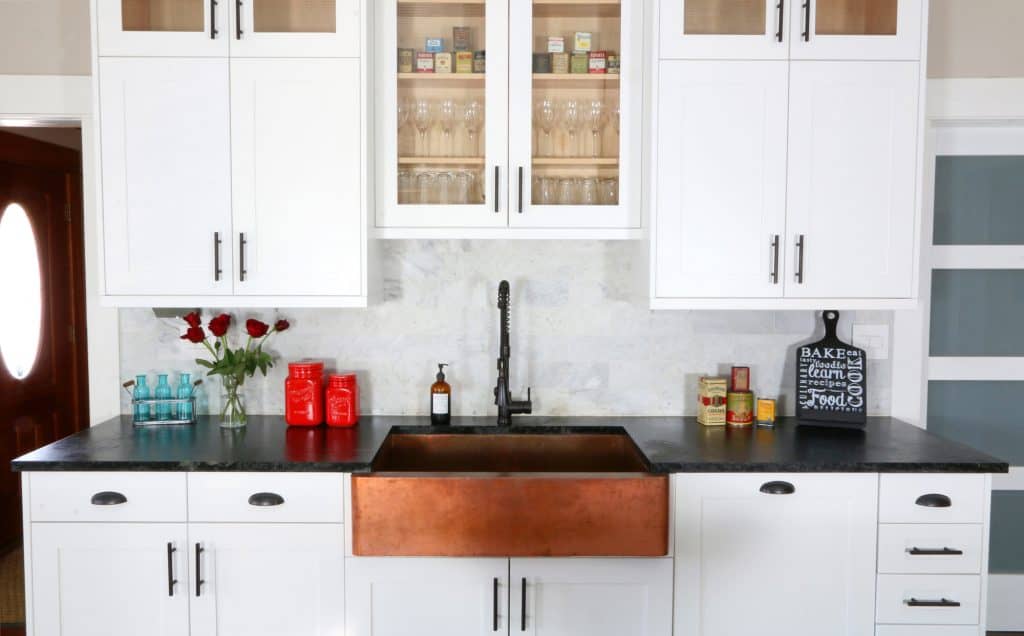 We recently finished a complete remodel of our farmhouse kitchen.  Everything was chosen very carefully with a lot of thought and planning put into each component.  The under-cabinet lighting, wall plates and switches were no exception.
We're huge fans of the adorne® Collection by Legrand.  So much so that considering any other brands for our recent kitchen remodel wasn't even an option.  We had chosen Legrand for our guesthouse remodel last year and were so happy with their products that choosing them for our main kitchen was a no-brainer.
If you're not already familiar with Legrand's adorne® Collection, its whole purpose is to enhance both the appearance and functionality of your living space – in this case the kitchen.  Their collection of products not only include lighting for under your kitchen cabinets but also things like USB plugs, charging cradles for tablets and smartphones, a Bluetooth sound system, and hands down the most gorgeous switches and wall plates we have found.
If you followed our guesthouse remodel, you'll remember the awesome products I shared with you from the adorne® Collection.  In our guesthouse we installed a charging cradle for our iPhones as well as a Tablet Cradle and did the same in our main kitchen.  It's perfect for displaying a recipe while cooking without the tablet being in the way of anything or taking up counter space.  We also installed the Bluetooth sound system.  The speakers are attached to the power strip under the cabinets so it's awesome having them up and out of the way.
As I already mentioned, Legrand's light switches, wall plates and outlets are gorgeous.  It's amazing how much of a difference the simple addition of these modern light switches and outlets makes in the appearance of a room – it takes it to a whole new level.
We chose white for both our guesthouse and our main kitchen to fit with the style.  But with over 35 different finishes of wall plates, including vivid hues, cast metals and other real materials like wood and leather, the adorne® Collection literally has something for every taste.
As with our guesthouse, for our main kitchen we likewise installed the LED Linear Lights and the Modular Track under the upper cabinets, which has several outlets in it that you can plug things into.  What's so nice about that feature is that it eliminates the need for any outlets on the wall/backsplash, creating a clean, unencumbered and streamlined look.  Plus it gives you far more outlets than you would typically have on a kitchen backsplash.
The lighting strips and modular tracks are tucked up and hidden under the cabinets where they are largely invisible from view when you're standing in the kitchen.
We also installed the Bluetooth Digital Music Kit.  It was super easy to do as the speakers simply plug into the modular track under the cabinets. The music kit comes with two speakers and we have one installed on each side of the room for full stereo sound.  The music kit also comes with a detachable dock for smartphones and MP3 players that will charge these devices while they're in use.
The under-cabinet lighting strips are a breeze to install.  Each of the light strips are operated by their own light switch so you can turn as few or as many on as you want.  Each of the light switches also have dimmers on them which is another really nice feature if you want to keep the lighting low in the evening.
You can also wire the modular tracks so that they can be controlled together by a single switch.
The lighting created by the under-cabinet lights makes ALL the difference in the kitchen.  And as nice as they are to create ambiance in the evening, they're not just for nighttime.  I love having them on during the day when I'm in the kitchen because they create such a nice and cozy atmosphere.
Having chosen The adorne® Collection by Legrand for a second time now our opinion remains the same as the first time.  Actually, I take that back.  It has changed:  As high as our opinion was the first time, it's even higher now.  We love their products in our guesthouse but having been able to enjoy them on a daily basis in our main kitchen, we realize all the more just how much we LOVE their products!
Bottom line:  For anyone wanting to enhance both the appearance and functionality of their kitchen, the adorne® Under-Cabinet Lighting & Power System is the perfect choice.  In addition to great lighting it also provides a Bluetooth sound system, USB plugs, charging cradles for your devices, and additional outlets that don't clutter up your backsplash.
And the good news is that not only does the adorne® Collection by Legrand look MUCH better than anything else we've seen, it's not even significantly more expensive than other options on the market.  You can purchase their products at your local Lowe's and you can also purchase them online.
We recommend them without reservation.
For more information, visit The adorne® Collection by Legrand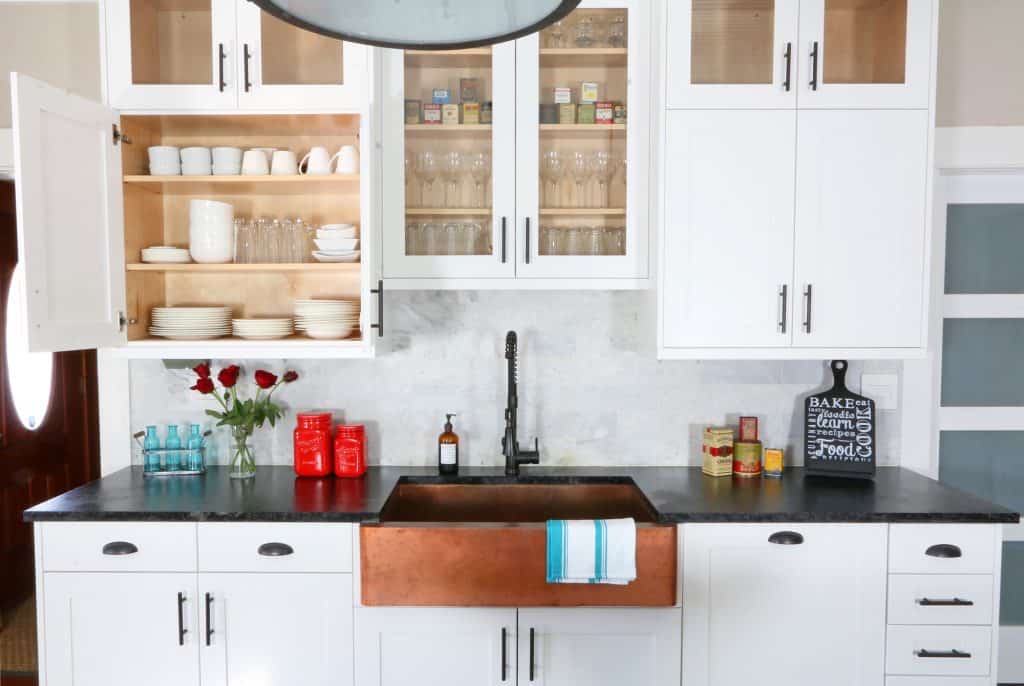 A special thank you to Legrand for sponsoring this post and to my readers for supporting the brands who help make The Daring Gourmet possible.