White Chocolate Cranberry Pistachio Cookies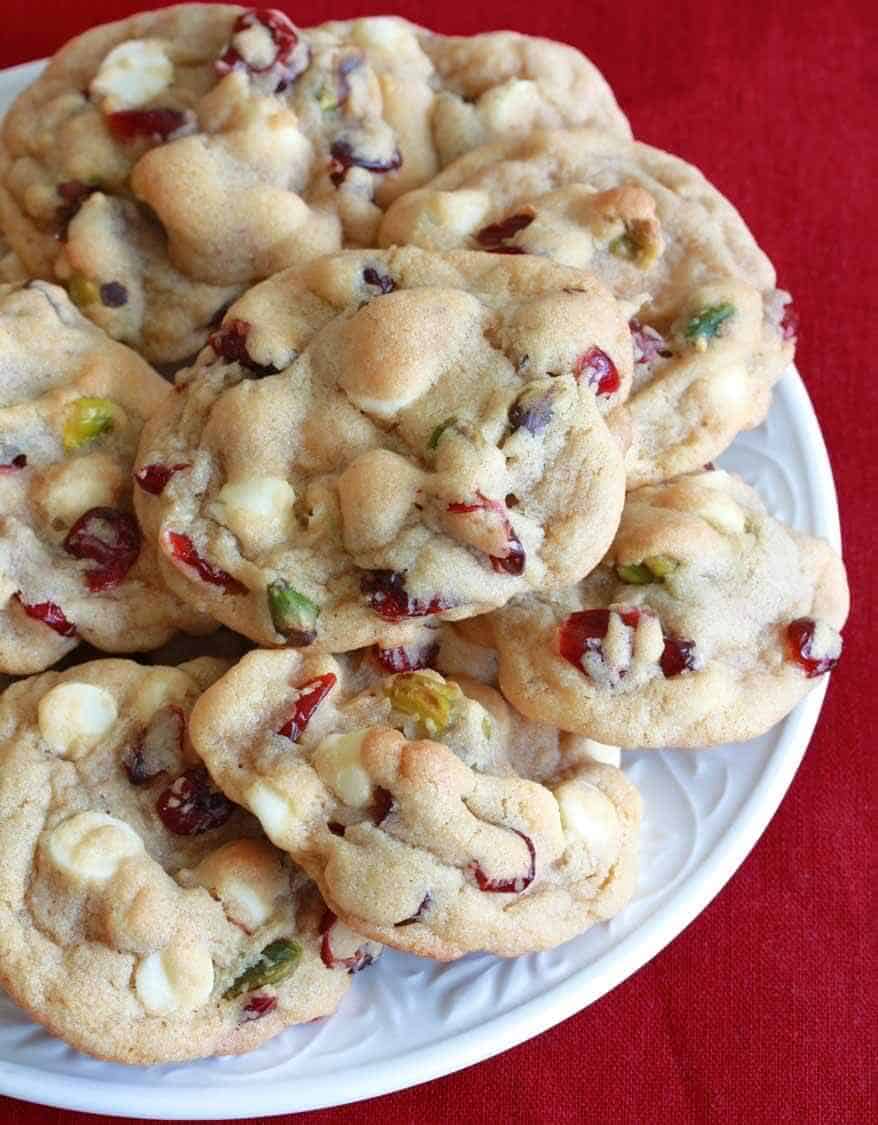 :
The Daring Gourmet, www.daringgourmet.com
Serves:
Makes about 2 dozen cookies
½ cup unsalted butter, softened (it's essential that it's softened)
½ cup packed brown sugar
½ cup white sugar
¼ teaspoon salt
1 egg
1 teaspoon vanilla extract
1½ cups all-purpose flour
½ teaspoon baking soda
1 cup white chocolate chips
½ cup chopped shelled pistachio nuts
1 cup dried cranberries (or dried cherries)
Note: If using unsalted nuts, add ¼ teaspoon salt to the flour
Preheat oven to 375 F. Grease a cookie sheet.
In a large mixing bowl, combine the butter and sugars. Using an electric mixer, cream the butter and sugars until fluffy and pale in color, 3-5 minutes. This step is important for ensuring soft, chewy cookies. Beat in the egg and vanilla extract.
In a separate bowl, combine the flour and baking soda. Using a wooden spoon, carefully stir the flour mixture into the butter mixture, just until combined. Stir in the white chocolate chips, dried cranberries and pistachio nuts.
Drop heaping spoonfuls of the batter onto the greased cookie sheet.
Bake the cookies for 8-10 minutes or until they just begin to turn golden around the edges. Allow the cookies to cool for 2 minutes on the cookie sheet before transferring them to a wire rack to cool completely.
Recipe by
The Daring Gourmet
at https://www.daringgourmet.com/white-chocolate-cranberry-pistachio-cookies/