Roasted Brussels Sprouts with Balsamic Reduction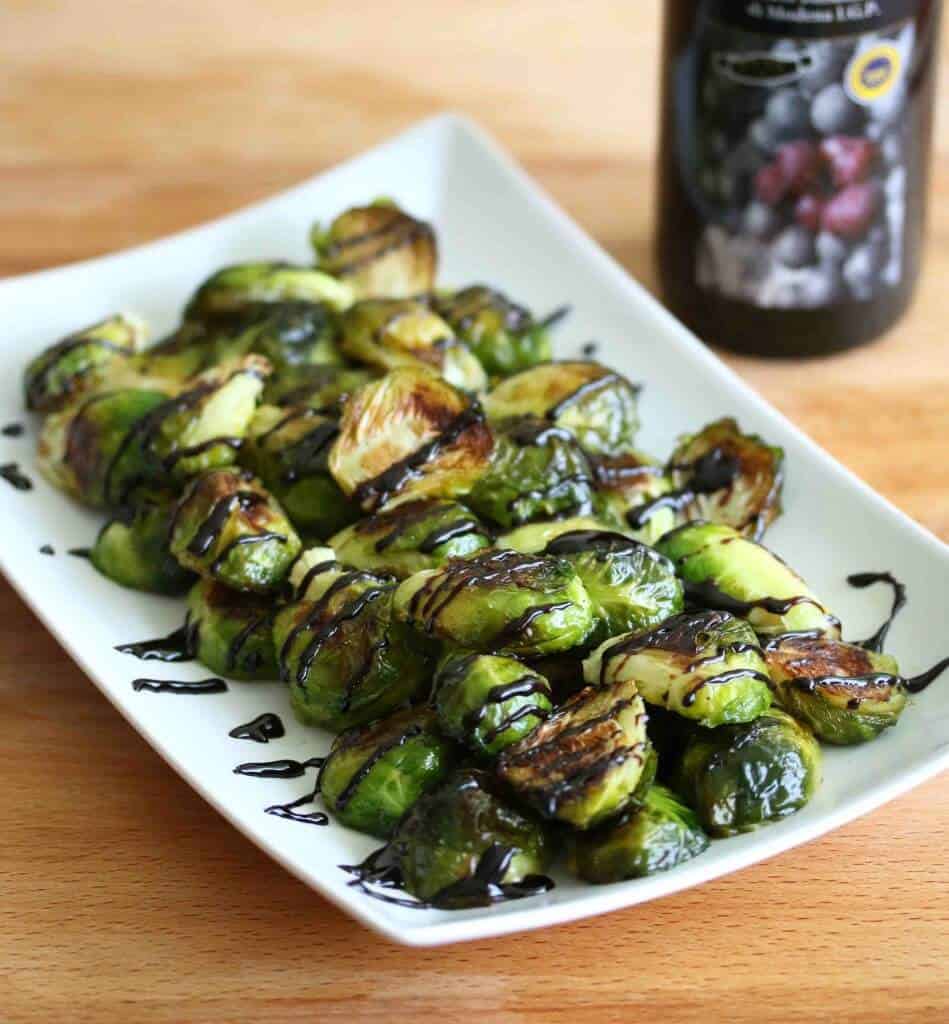 :
Kimberly Killebrew, www.daringgourmet.com
1½ pounds fresh Brussels sprout, outer leaves removed, bottom stems trimmed, cut in half
3 tablespoons extra virgin olive oil
Salt and freshly ground black pepper
⅓ cup good quality aged balsamic vinegar
Preheat the oven to 400ºF.
Place the Brussels sprouts in a bowl, drizzle with the olive oil and add some salt and pepper, and toss to evenly coat. Place the Brussels sprouts in a single layer on a non-stick or lined baking sheet. Place on the top oven rack and roast for 16-20 minutes or until nicely browned.
While the Brussels sprouts are roasting, prepare the balsamic vinegar reduction: Place the vinegar in a very small saucepan and bring it to a boil. Reduce the heat to medium-low and simmer, uncovered, for 15 minutes or until thickened and lightly coats a spoon.
Arrange the Brussels sprouts on a warmed serving platter, drizzle with the balsamic vinegar and serve immediately.
Recipe by
The Daring Gourmet
at https://www.daringgourmet.com/roasted-brussels-sprouts-with-balsamic-reduction/