BEST Classic Potato Salad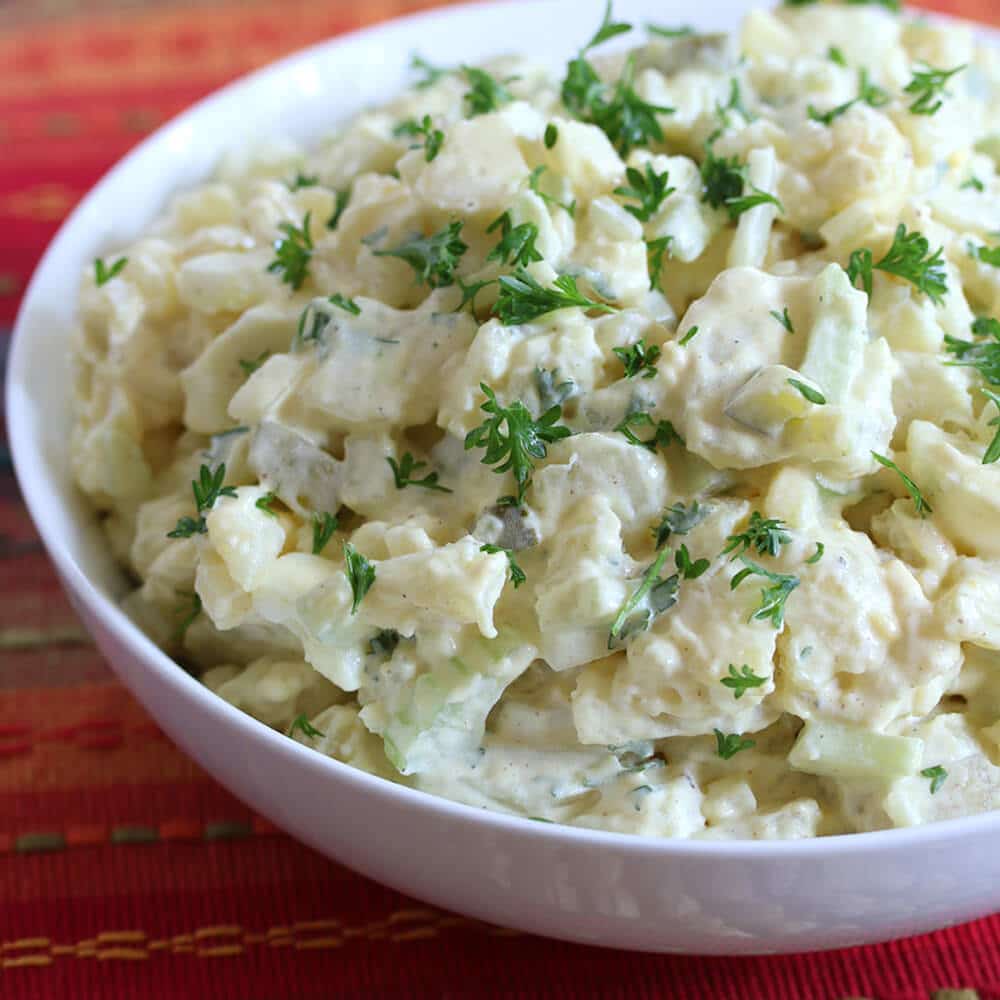 3 pounds firm yellow potatoes, scrubbed and boiled with skins on in lightly salted water (do not overcook or the potatoes will be mushy), then peeled and left to cool completely before slicing
⅓ cup chopped dill pickles
2 large celery stalks, chopped
1 medium yellow onion, chopped
4 large boiled eggs, chilled and then chopped
For the Mayo Sauce:
2 cups regular mayonnaise
2 tablespoons brown mustard
2 tablespoons white vinegar
1 teaspoon salt
½ teaspoon freshly ground black pepper
1 tablespoon sugar
¼ cup chopped fresh parsley
Sliced the cooled potatoes into ¼ inch rounds. Place in a large mixing bowl along with the chopped vegetables and eggs.
To make the Mayo Sauce, combine all the ingredients in a medium-sized bowl.
Pour the sauce over the potato salad and stir very carefully until combined, being as careful as you can not to break up the potatoes too much.
Refrigerate for at least 2 hours before serving, preferably longer. This potato salad gets better the longer it sits. It's fabulous the next day.
Recipe by
The Daring Gourmet
at https://www.daringgourmet.com/classic-creamy-potato-salad/