Peter Piper's Pickled Peppers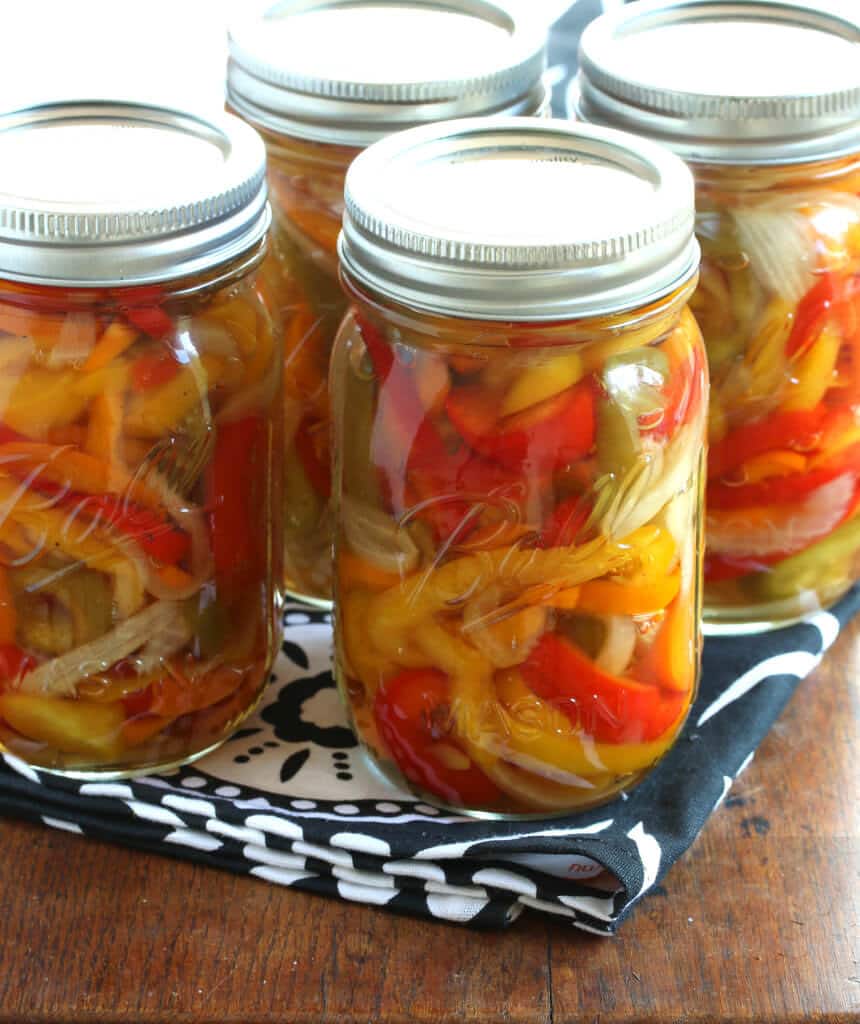 :
Kimberly Killebrew, www.daringgourmet.com
4 large bells peppers of mixed colors (red, yellow, green, orange), stems, seeds and membranes removed, cut in half and then cut into ¼ inch strips (you can also use the equivalent amount of chili peppers instead)
1 yellow onion, cut in half and then into ¼ inch strips
⅓ cup sea salt
3 cups apple cider vinegar
2 tablespoons sea salt
2 tablespoons sugar
2 teaspoons whole cloves
2 teaspoons allspice berries
2 teaspoons black peppercorns
2 teaspoons coriander seeds
1 teaspoondill seeds
1 bay leaf
Layer the peppers and onions in a large non-metallic bowl and toss with the ⅓ cup of salt. Put a plate on top of the veggies to slightly weigh them down. Let them sit for 24 hours to draw out the excess liquid. During that period give the veggies a toss or two. In a colander, thoroughly rinse and drain the veggies. Pat them dry with some paper towels.
In a medium saucepan, add all the pickling ingredients and bring to a boil. Reduce the heat, cover and simmer for 15 minutes. Strain the liquid by pouring it into a sieve over another pot or large bowl. Discard the spices.
Pack the veggies in sterilized jars and pour the hot liquid over them, covering the tops of them by ½ inch and leaving ½ inch headspace from the top of the jar. Process in a water bath for 10 minutes.
Store in a dark, cool place. Let sit for at least 6 weeks before using to allow the flavors to develop. If stored properly will keep for up to a year.
Recipe by
The Daring Gourmet
at https://www.daringgourmet.com/peter-pipers-pickled-peppers/