Panch Phoron Roasted Potatoes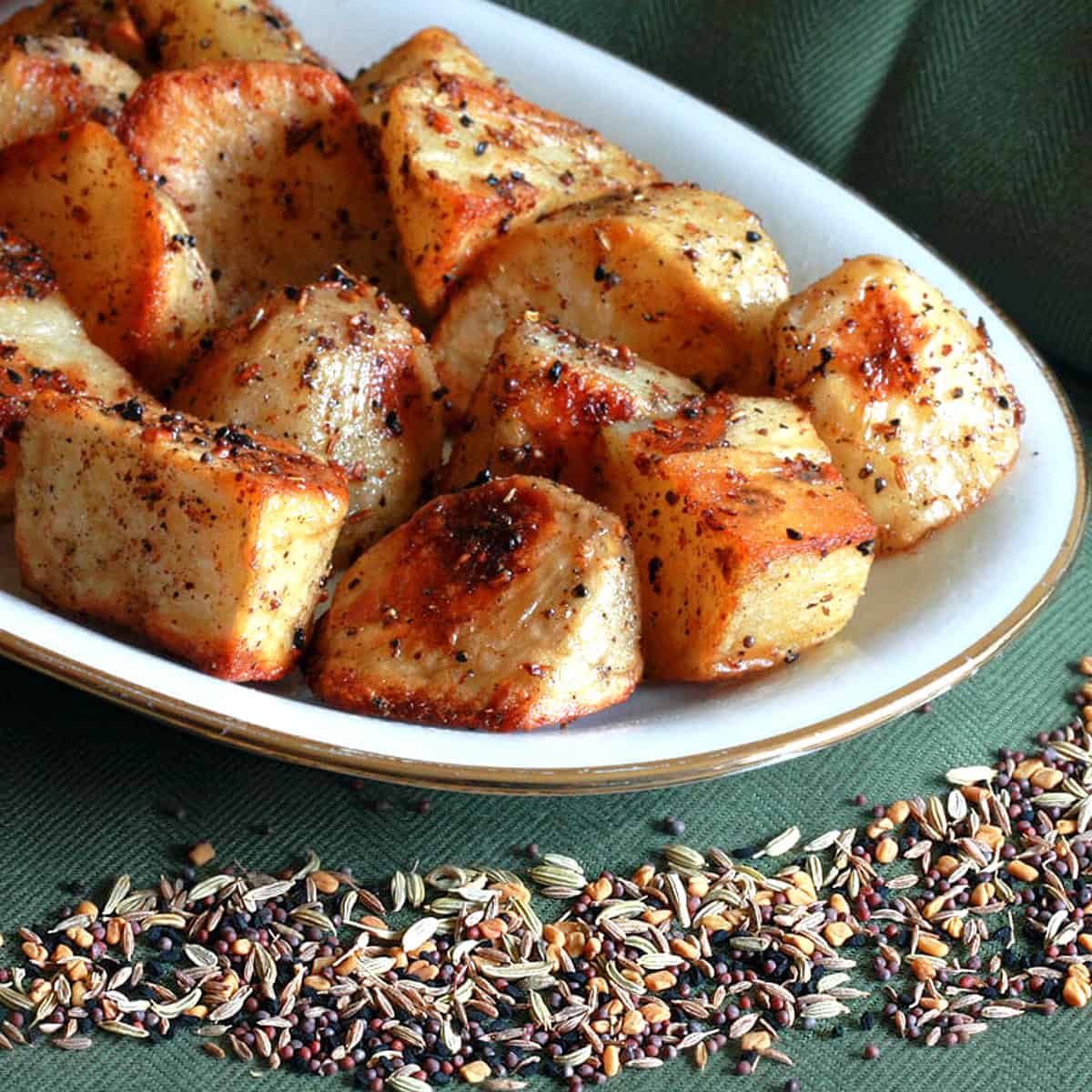 :
The Daring Gourmet, www.daringgourmet.com
Recipe type:
Side Dish, Snack
4 large Russet potatoes (about 3 lbs), cut into 1 inch chunks (if leaving the peels on, scrub thoroughly first)
3-4 tablespoons extra-virgin olive oil
2 tablespoons fresh garlic, minced
1½ teaspoons salt
2-3 tablespoons panch phoron (see below)
Panch Phoron (Indian Five Spice Blend)
1 tablespoon cumin seeds
1 tablespoon brown mustard seeds
1 tablespoon fennel seeds
1 tablespoon nigella seeds (also called black cumin or kalonji)
1½ teaspoons fenugreek seeds
Combine the seeds and store in an airtight jar.
Preheat the oven to 400 F.
Heat a small skillet over medium-high heat and dry roast the panch phoron, tossing regularly to prevent burning, until very fragrant, about 3-4 minutes. Set aside.
Place the wedges in a bowl, add the olive oil, garlic, salt and panch phoron and toss to evenly coat the potato pieces.
Spread the potato pieces onto a large baking sheet. Bake for about 45 minutes or until lightly browned and crispy, turning them over with a spatula after 20 minutes and every 10 minutes thereafter. Serve immediately.
Recipe by
The Daring Gourmet
at https://www.daringgourmet.com/panch-phoron-roasted-potatoes/