Sweet Potato Sour Cream Pie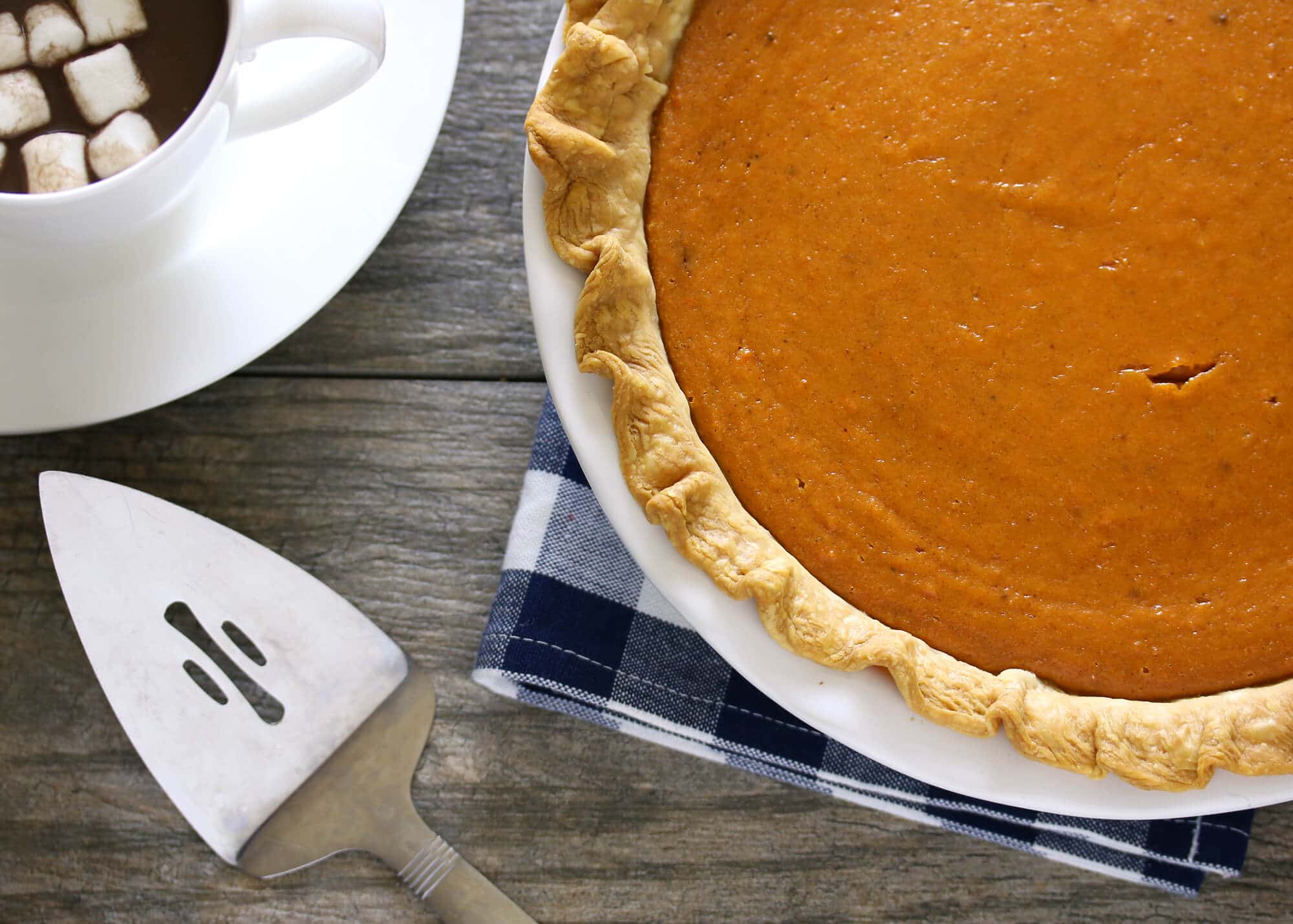 :
Kimberly Killebrew, www.daringgourmet.com
1 prepared pie shell, blind baked at 350 F for 10-12 minutes (lined with foil and filled with dried beans)
1 pound sweet potatoes, scrubbed
1 cup sour cream
¾ cup brown sugar
3 large eggs
1 tablespoon all-purpose flour
1 teaspoon ground cinnamon
½ teaspoon ground ginger
¼ teaspoon ground nutmeg
Tiny pinch of ground cloves
Whipped cream for serving
Preheat the oven to 375 degrees F. Wrap the sweet potatoes in foil and bake for 30 minutes to 1 hour, depending on the size of the potatoes. Check for doneness by squeezing them, they should be soft. Allow them to cool until they can be handled, then peel and discard the skins, place the potatoes in a large mixing bowl, and mash with a fork.
Reduce the oven temperature to 350 F.
Add the remaining ingredients to the the sweet potatoes and beat with a mixer until smooth and no lumps remain. Pour the mixture into the warm pie shell.
Position the oven rack to the bottom third of the oven. Bake the pie for 45-50 minutes or until the center is just set. Cover the edges of the pie with aluminum foil if the edges are getting too brown.
Let the pie cool completely before serving.
Slice and serve with whipped cream.
Recipe by
The Daring Gourmet
at https://www.daringgourmet.com/sweet-potato-sour-cream-pie/