Sinchronizadas (Mexican Ham and Cheese Melts)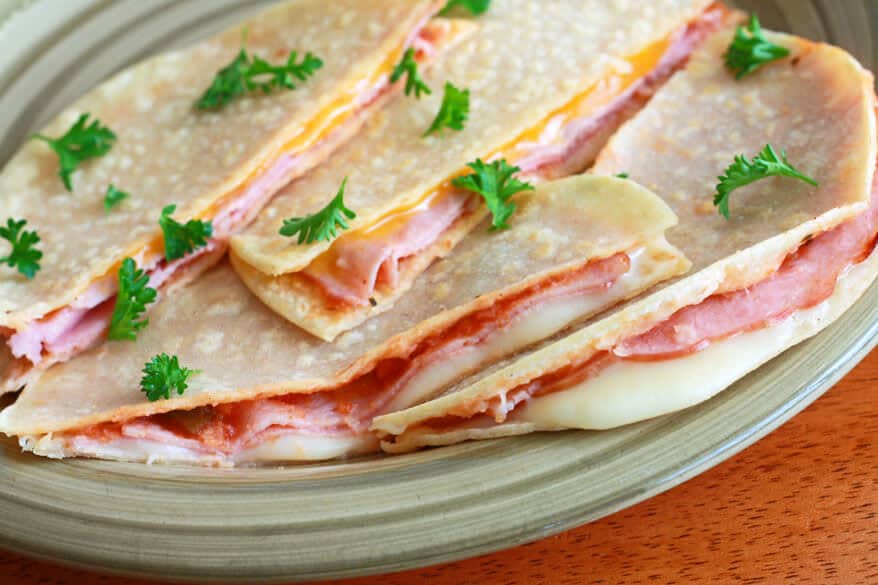 :
The Daring Gourmet, www.daringgourmet.com
8 corn tortillas
1 tablespoon extra virgin olive oil
4 slices good quality ham
4 slices white or yellow cheddar, or cheese of your choice
Salsa
Guacamole
Lay out four of the corn tortillas and top with a slice of ham and cheese and spread some salsa over it. Cover with a second tortilla.
Heat the oil in a skillet over medium heat and place the finished tortillas in it. Fry until the cheese is melted and the corn tortilla is lightly freckled with golden brown. Transfer to a warmed plate and repeat with the remaining sinchronizadas.
Serve with guacamole.
Recipe by
The Daring Gourmet
at https://www.daringgourmet.com/sincronizadas-mexican-ham-and-cheese-melts/