Southern-style Green Beans with Caramelized Onions and Bacon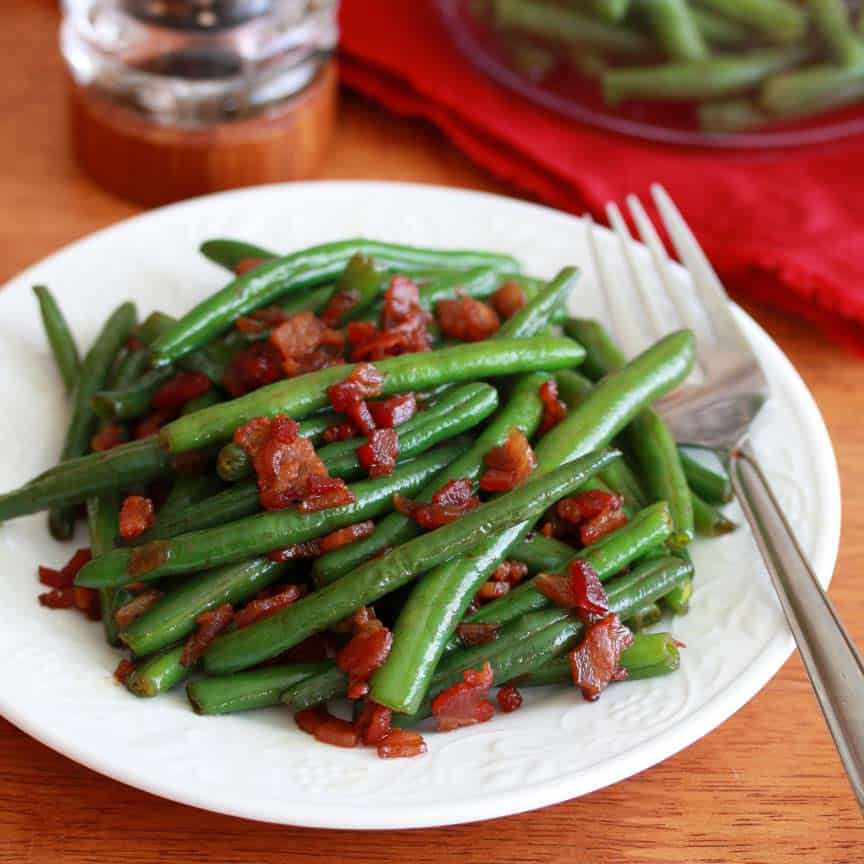 :
The Daring Gourmet, www.daringgourmet.com
1 pound fresh green beans, washed and trimmed
⅓ pound bacon, diced
2 tablespoons butter
1 small yellow onion, finely chopped
1 large clove garlic, minced
Salt and pepper
Bring a pot of water to a boil and blanch the green beans for 5 minutes. Immediately drain and dump them into a large bowl of ice water to cool for a couple of minutes. Drain and pat dry.
In a large skillet over medium-high heat, fry the bacon until crispy. Transfer to a plate.
Melt the butter in the skillet with the remaining bacon grease and cook the onions until beginning to caramelize, about 7-8 minutes. Add the garlic and cook for another minute.
Add the beans along with about 1 teaspoon salt, and a little pepper, and cook for 5-6 minutes. You want them crisp but not crunchy hard. Return the bacon to the skillet and stir to combine. Add salt and pepper to taste. Serve immediately.
Recipe by
The Daring Gourmet
at https://www.daringgourmet.com/southern-style-green-beans-caramelized-onions-bacon/