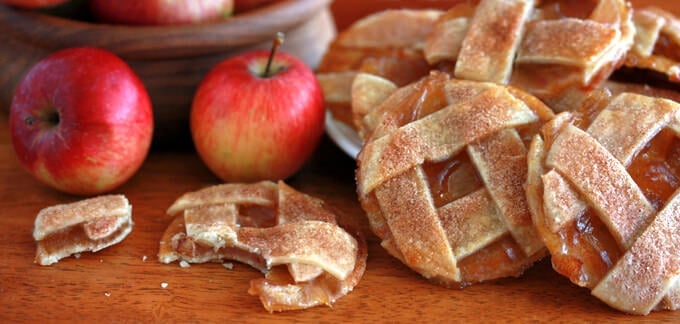 Looking for something easy, yummy and cute?  How about some Caramel Apple Pie Cookies?
There's only thing more American than apple pie. And that's apple pie cookies!
What could be more American than combining two of the most beloved traditions into one luscious bite? And to make it that much better, we're going to add some gooey caramel!
Bring a plate of these to a friend and you're sure to get a smile.
Come check out my recipe for these adorable Caramel Apple Pie Cookies!