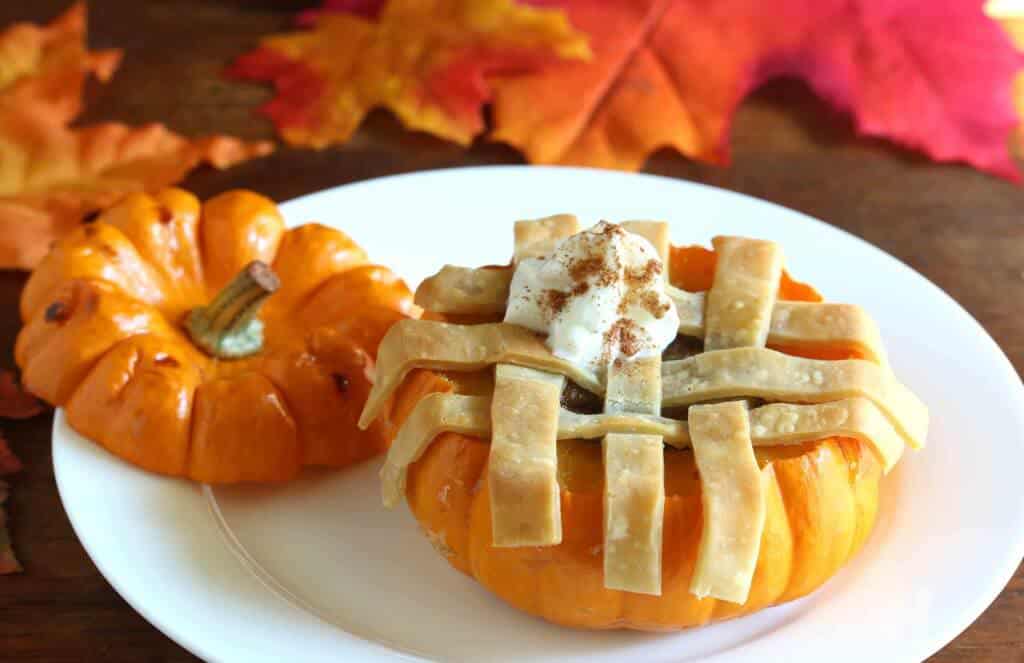 Yes, you read it right.  These are mini pumpkin lattice pies INSIDE of mini pumpkins!  Easy to make and it doesn't get any more adorable than this!
A delicious and beyond adorable twist on traditional pumpkin pie!
Depending on the size of the pumkpins, each mini pumpkin can hold about 1/2 cup of the filling, just the right amount for a serving.  These Mini Pumpkin Lattice Pies taste delicious with the added bit of sugar pumpkin flesh and they make for the most adorable table presentations!  Serve these to your guests and you'll be the talk of the town!
I do freelance recipe development/photography for General Mills' website, Tablespoon.com and recently published my recipe over there for these super cute pies.