What is horsetail?
Horsetail is a perennial plant that grows in areas of North America, Europe, Asia and the Middle East.  Also known as  puzzle plant and scouring rush.  It's also called puzzle plant because all varieties of horsetail have hollow jointed stems that are easily pulled apart.  It's also called scouring rush because in the olden days horsetail used to be used to scour pots, pans, tin and pewter.  Knights of old were also said to shine their armor with horsetail.  Native Americans used it in their woodworking to create a silky finish and there are still woodworkers today that use it.
There are several varieties of horsetail and the scouring rush variety can live up to 100 years old!
Horsetail is a fascinating plant with a history as old as time.  Anciently the horsetail was the most dominant group of plants on the planet and is the descendent of the Equisetum (Latin for "horse") species that grew millions of years ago during the Paleozoic era.  Back when dinosaurs roamed the earth horsetail was a large as pine trees!
What does horsetail look like?
"The leaves of horsetails are arranged in whorls fused into nodal sheaths.  The stems are green and photosynthetic, and are distinctive in being hollow, jointed and ridged (with sometimes 3 but usually 6-40 ridges).  There may or may not be whorls of branches at the nodes" (Wikipedia).  Most species of horsetail grow between one and five feet tall but a species known as giant horsetail can get up to 26 feet.
What is horsetail used for?
Horsetail contains more than 35% silica, a compound that is used to strengthen connective tissues such as skin, hair, nails, bones (including broken bones, fractures and osteoporosis), teeth, cartilage, ligaments, arteries and mucus membranes.  Horsetail is one of the highest silica-containing plants on earth.  You can find silica capsules in health food stores that are made from horsetail.  It's also found in many commercial herbal hair care products and cosmetics (like anti-wrinkle cream) because of its high silica and mineral content.
Horsetail also contains quercetin, a natural anti-inflammatory that can stabilize mast cells when they become inflamed during allergic reactions.
It's been traditionally used to help flush uric acid from the body
Horsetail has also been used to treat bronchitis and tuberculosis.  People with asthma have also benefited from drinking daily horsetail tea, commonly combined with mullein leaf.  The horsetail reduces inflammation and strengthens the lung tissue while mullein helps make the lung air sacks more pliable and removes congestion.
Horsetail is also used to improve kidney and bladder health.   For example, it can help increase resistance to urinary tract infections.
Horsetail has been used to treat a variety of skin disorders.  Some people have even claimed to experience new hair growth and thicker hair from using horsetail.
Where does horsetail grow?
Horsetail especially loves moist, marshy areas but it can also be found in fields, forests, gravely soil, on slopes and even in the cracks of cement sidewalks.
When the small tan-colored horsetail shoot first emerges from the soil, it can be picked and eaten raw.  But as it continues to grow it becomes fibrous and at that point is used for medicinal purposes only and should not be consumed raw.
When should you harvest horsetail?
Harvest horsetail when the leaves are bright green and are turned either upward (preferable) or outward.  Towards the end of the season the leaves will droop more and the horsetail will lose its potency.  Early through late Spring is the best time to forage horsetail.
Use a clean pair of scissors and simply snip the horsetail a few inches from the base, or less if it's a very young, short horsetail.
We've been taking our kids out on some foraging adventures, equipped with our Pacific Northwest Foraging book.  (Check out our other recent adventure foraging edible fiddleheads).  Our kids had a blast finding and harvesting the horsetail (what kids wouldn't with a name like that?)  They call them "horsey tails" :)
How do you store horsetail?
Horsetail contains large amounts of water so the key is getting it adequately dried for storing it.  You can use a food dehydrator set to the lowest temperature setting or you can bundle the horsetail up, tie the bundles, and hang them upside down in a cool, dark place with adequate circulation until they're dried.  At that point they'll come apart pretty easily in your hands (hence the name "puzzle plant" and you can also chop them up and then store them in a dark place in airtight containers, preferably glass.  Dried horsetail will keep for a year.
It's best to wash the horsetail first to rinse off dirt particles.  Then you can let it dry for a little while in the sun before hanging it up to dry.
Bundle the horsetail up – don't bundle too many together or there won't be adequate air circulation for them to dry – and tie the bundles with string.
You can hang them directly to the ceiling or, as I've done here, tie them to a coat hanger, allowing adequate space between them, and then hang them from the ceiling, preferably in a dark place with air circulation.
The horsetail is dry and the hollow stems no longer contain moisture when you break them between your fingers.  Depending on the temperature of the room and the airflow, it will take a least a week, maybe two to three.
How do you use horsetail?  
You make face and hair tonics or rinses to improve the health of your skin and hair.  Ingesting it in the form of a tea will do the same thing plus provide many other health benefits such as the ones mentioned above.
To make a strong infusion you use a good handful of chopped dried horsetail per 2-3 cups of water.  Pour the hot water over the herbs and let the tea steep for at least 15 minutes or up to several hours.  This tea can also be used as a skin tonic.
Horsetail has a mild grass-like flavor and combines really well with other herbs for a pleasant-tasting tea.  Combine it with any other herb of your choice.
To make a hair rinse steep a generous cup of dried horsetail in about 6 cups of hot water for up to several hours.  Let it cool completely and then pour it over your hair over a large bowl.  Then collect what's in the bowl and rinse again a few more times.   With horsetail's high silica content, your hair will be silky and shiny.
**It's important to note that, as with most herbs, they are only effective if consumed on a regular basis over a long period of time, at least 3 months of consistent use.
Horsetail has been used for centuries for its variety of benefits and you don't have to pay a penny for it:  It's easy to find, harvest and use.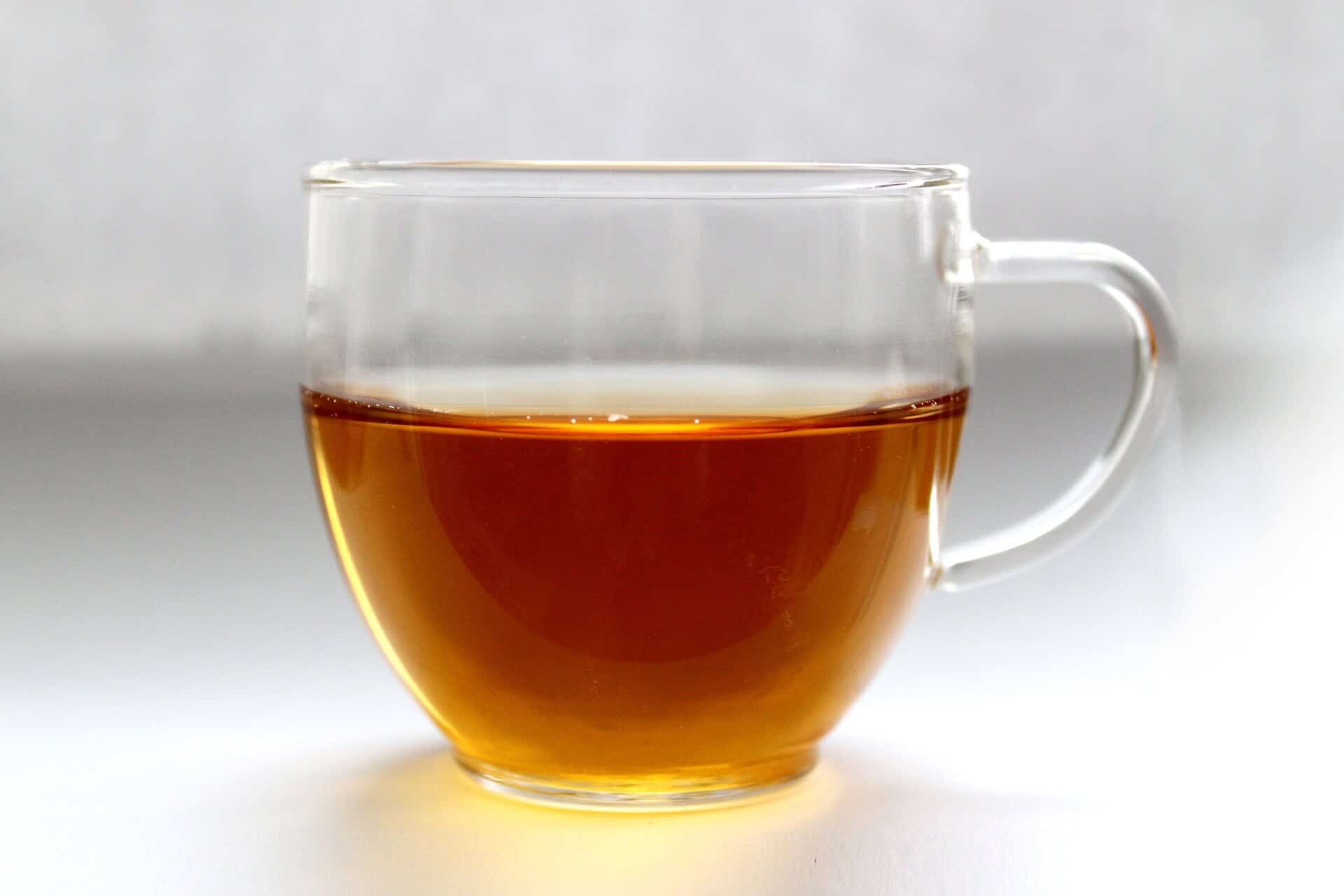 Disclosure: To ensure safety and selection of the correct plant, refer to diagrams and descriptions from a reputable plant identification guide.