When most people think of Sonoma County they think of wine.  And that's an accurate image because it's wine country.  In fact it's the #1 wine country destination in the U.S..  But Sonoma County offers a great deal beyond its wine-related activities.
Our family took a trip to Sonoma County three weeks ago to enjoy several of its family-friendly activities.  Here are 5 activities we recommend along with our recommendation for a great family-friendly place to stay!
Sonoma is a beautiful and historic town with a rich history.  The tourist center of Sonoma is its famous plaza, the largest in California and 8 acres in size.  The plaza features shopping and dining with over 30 restaurants featuring numerous world cuisines.  A National Historic Landmark, Sonoma's plaza hosts several community festivals throughout the year, drawing in tourists from all over the world.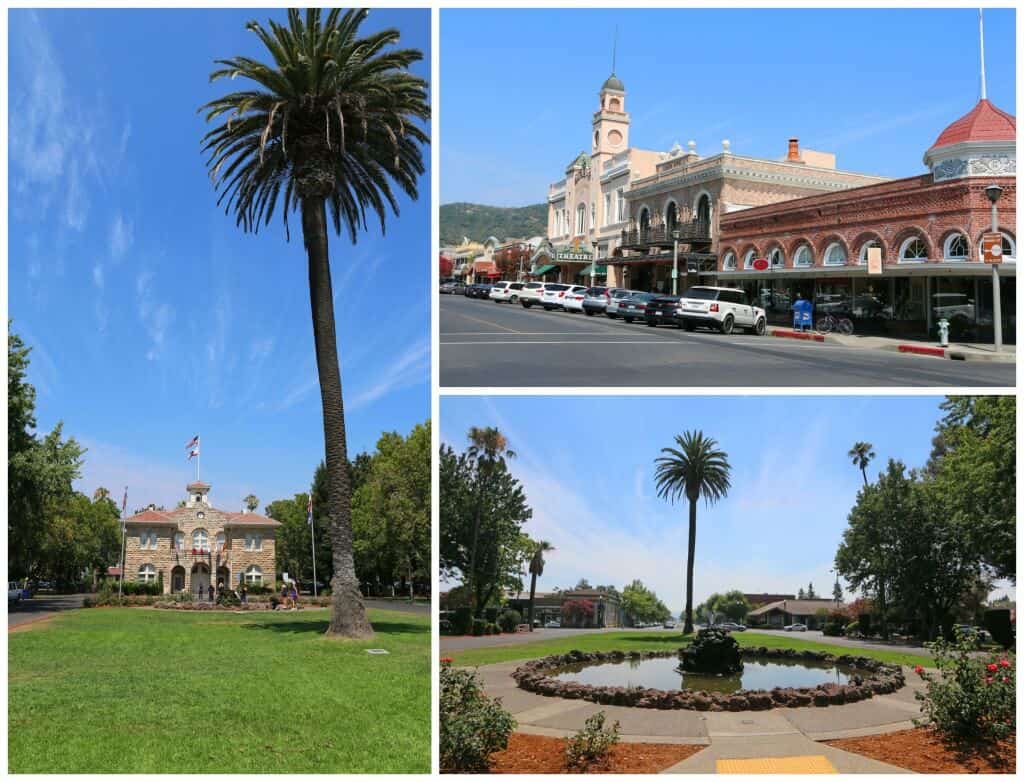 Throughout the plaza are tons of neat historical buildings…
…and unique shopping experiences.
We enjoyed ditching the car and exploring the plaza by foot, popping in and out of stores, sampling chocolates, cheese and olives.
The historic Mission San Francisco Solano was the only mission built under the Mexican era after Mexico gained its independence from Spain.  It was also the northernmost and last of the missions to be established in Alta California.  Construction began in 1823 and the mission is now part of the Sonoma State Historic Park.
Remembering our visit to the Spanish mission in Santa Barbara last year, our 5 year old son immediately asked, "Is this another spinach house?"  (Translation:  "Spanish house")  Confused adjectives aside, our kids enjoy exploring historical sites with us and it's always exciting to see them learn and draw connections.
Our 5 year old son wanted me to include the cool prickly pear bush by the old Spanish mission.  Why was that memorable?  Because it was laden with prickly pear fruit and, in demonstrating to them what not to do, mommy was silly enough to pick one and then spent the next hour walking around town picking microscopic pricklies out of her fingers!
Our kids also wanted me to point out another discovery they made in Sonoma:  If you have some budding entomologists in your family like we do, Sonoma has its own insect specimens that will rivet their interest.  We spent several minutes in front of the shops indulging their curiosity.  Fortunately foot traffic was low that day so they didn't hold up too many tourists.
Constructed in 1836, the Sonoma Barracks is a two-story, wide-balconied, adobe building that was used to house Mexican soldiers.  It then passed through numerous hands for U.S. military and civilian purposes.  Now also part of the Sonoma State Historic Park, it features a museum with original historical items, including the original Bear Flag made in the Sonoma Barracks in 1846.
Sonoma is a charming town with a wealth of history, historical architecture, great shops and restaurants.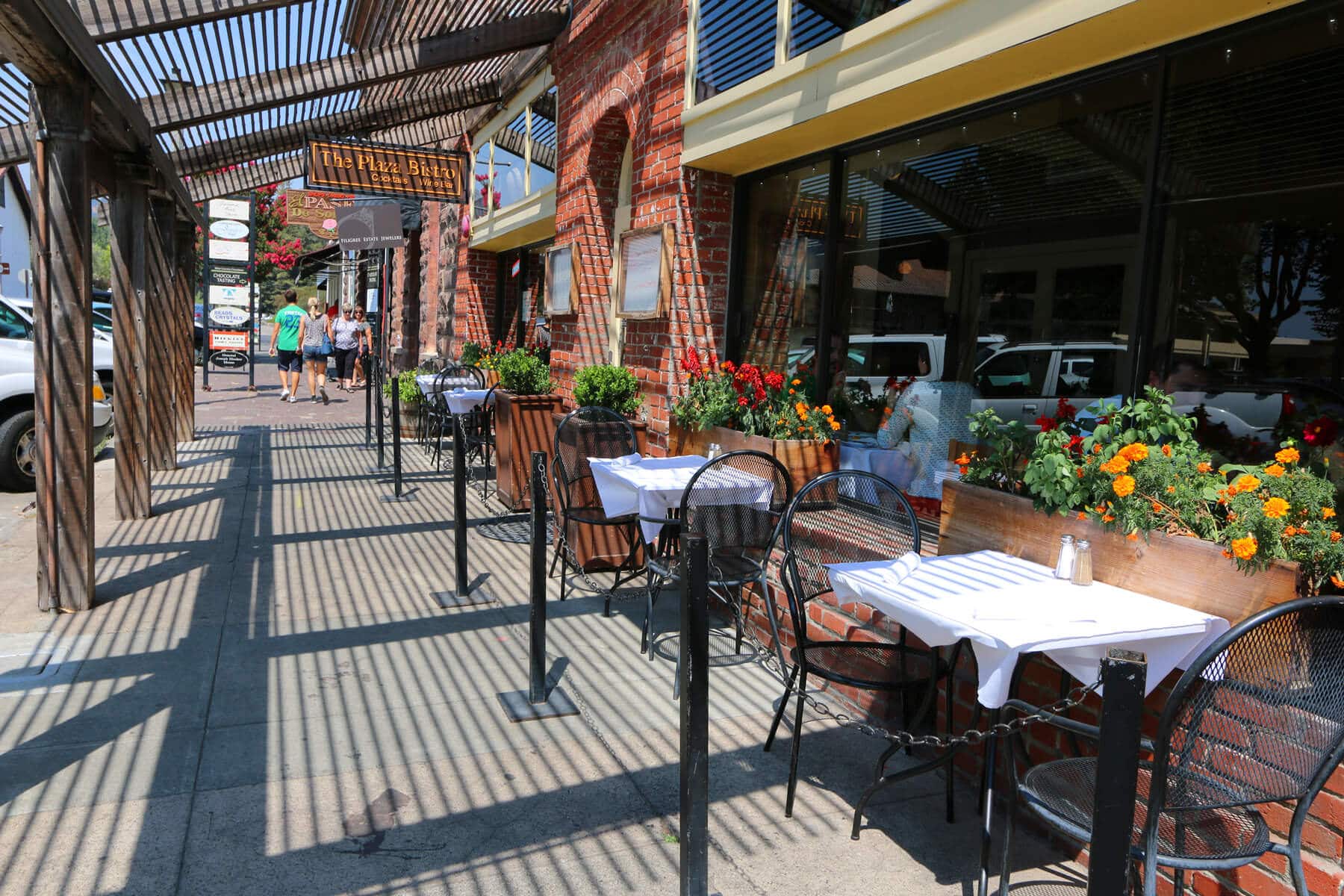 For more information and to plan your trip, visit their website:  Sonoma County
You don't have to visit the famous Redwood Forest near Crescent City to appreciate the magnificence of the redwoods.  Sonoma County boasts its very own forest featuring these tallest living trees on the planet.  The ancient coast redwoods live to be between 500 and 1000 years old, grow to a diameter of 12-16 feet, and stand from 200-250 tall.  There are a few trees that are over 2000 years old and tower above 350 feet!
The Armstrong Redwoods State Natural Reserve includes a visitor center, large outdoor amphitheater, self-guided nature trails, and plenty of areas to enjoy a relaxing picnic.
Another absolute gem in Sonoma County is Safari West, a unique African safari adventure.  Located 75 miles north of San Francisco and just a few miles from downtown Santa Rosa in the beautiful hills and valleys of Sonoma County, Safari West is America's very own African adventure, an experience that transports you across hundreds of acres of rolling savanna and steep, rocky terrain mirroring the untamed lands of Africa.
Animals that would normally span the entire African continent are found here in one place roaming a natural environment with the freedom to maintain many of their wild instincts and behaviors.
Featuring over 900 animals, including ones that are highly endangered and rarely seen in the wild, Safari West is a world-renowned preserve dedicated to the protection and conservation of some of earth's most majestic, graceful and exotic creatures.  Tours are small and intimate and are led by experienced safari guides who take you around the vast acreage on a 2-3 hour tour.
Safari West also provides unique overnight accommodations to allow you to more fully enjoy the safari experience.
Safari West is a unique and fabulous way to experience an African safari without a passport!
Be sure to read my full review of Safari West!
For more information about Safari West, visit their website:  Safari West

If you're into old movies like we are, "The Birds" may be the first thing that comes to mind.  With its foggy mists and quiet harbor, Bodega Bay provided the perfect mood for the film and is the reason Hitchcock chose this location.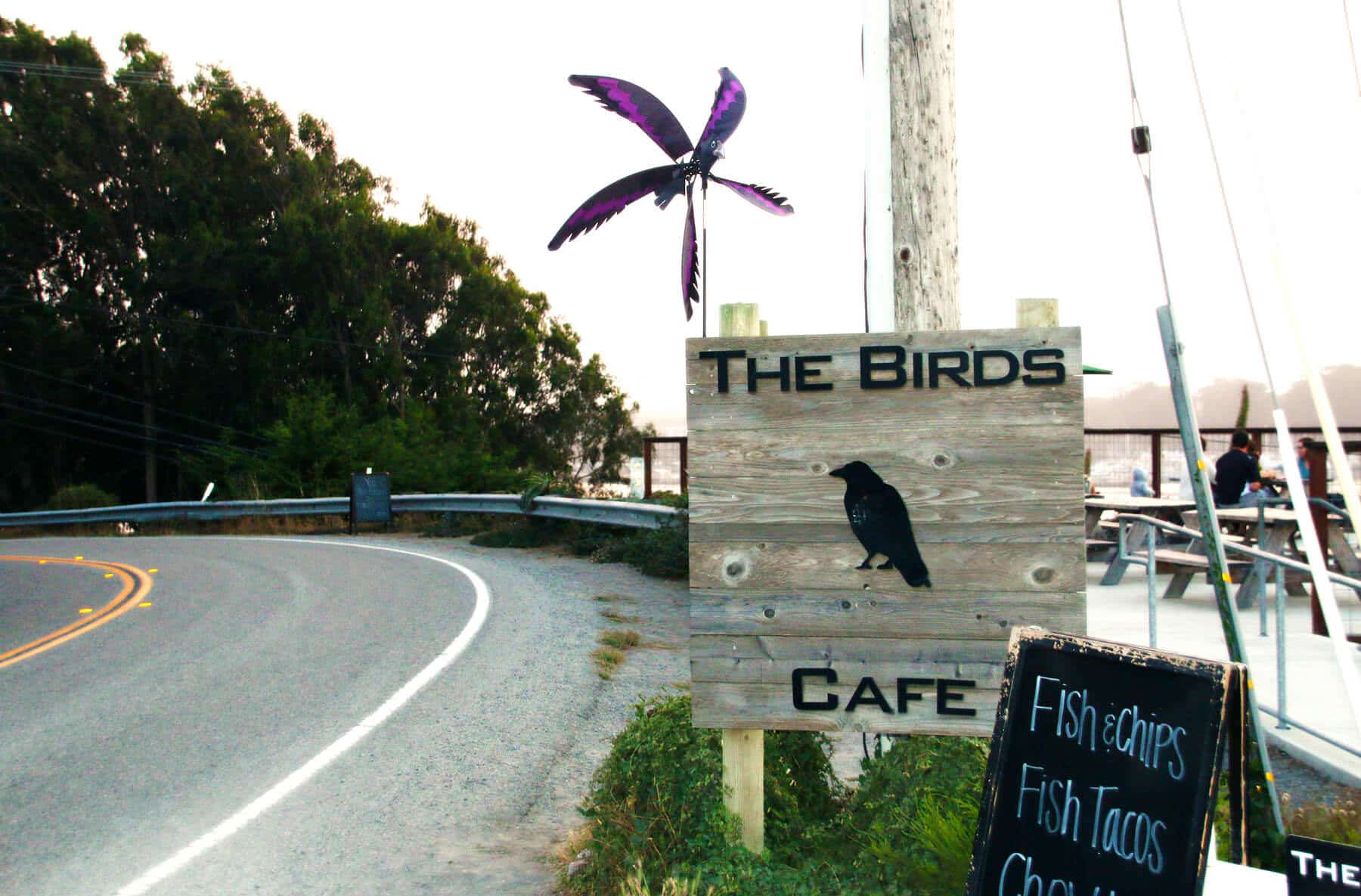 But beyond its connection to Hollywood, Bodega Bay is also a quiet fishing village where you can grab some great clam chowder or crab sandwiches, take a guided tour by kayak, or take a fishing cruise to catch your own dinner.
You'll also want to visit Bodega Head, a rocky cliff that overlooks the ocean, for some beautiful coastal scenery.  The surrounding hills provide hiking and lookout points for migrating whales.
Who doesn't like Charlie Brown?  Some of my favorite cartoons from childhood include the Charlie Brown classics, It's a Great Pumpkin, Race for Your Life, Bon Voyage, along with several others featuring the Peanuts gang.  Filled with intelligent humor (that's a dying art), life wisdom and a refreshing innocence, Peanuts will always have a meaningful place in the history of comic art.
And that's largely what the Charles M. Schulz Museum in Santa Rosa is all about:  To celebrate the life of the author and the Peanuts characters, educate visitors to the unique place of Schulz in the history of cartooning, and to educate visitors about the art of making cartoons.
 For more information, visit their website:  Charles M. Schulz Museum
When you're visiting Sonoma County with your family you'll also want a family-friendly place to stay.  We enjoy staying at hotels with unique histories. Flamingo Conference Resort & Spa not only fit that bill but came highly recommended.
Centrally located but quiet, the resort is close to Sonoma County and Napa Valley Wine Country, shopping, restaurants, and nightlife.  Recently remodeled, the resort was built in 1957 to mirror the original Vegas Flamingo design.  It quickly earned the reputation throughout Hollywood as the place to stay north of the Bay and movies stars like Jayne Mansfield could regularly be found sunbathing at the pool.   Declared in 1996 by the City of Santa Rosa as an historic landmark, the Flamingo Resort offers a variety of modern amenities with the charming ambiance of a 1950's Summer resort.
The hotel does a nice job of combining modern touches with the original 50's feel.  They've also incorporated the artwork of Charles M. Schulz, a native to Santa Rosa, and you'll see several Peanuts characters around the hotel.
A family-run business, the Flamingo Resort is owned by the Ehret family, local winemakers and the recipient of numerous awards, not only for their wine but also their hotel, lounge and restaurant.
The grounds are nicely kept and manicured with a circular pathway around the pool and lighting for an evening stroll.
Two olympic-sized pools and 5 tennis courts.
Their Spa and Health Club is downright fabulous and is the biggest and most fully equipped one we've seen in any hotel.
After we checked into the hotel we headed up to our suite and found a nice welcoming gift waiting for us.
The rooms have been remodeled and offer high speed internet and wifi.  Our room had a fridge and sink and the bathroom was sparklingly clean.  The TV was surprisingly small but for us who rarely watch TV on vacation anyway it wasn't a problem at all.
The mattress and linens were comfortable and the windows offered views of the pool outside.  The room was tastefully decorated with modern furnishings.
Our suite was very comfortable and clean and our kids lost no time making themselves at home!
We brought two other family members with us who were able to hold down the fort once the kids were in bed, so Todd and I headed back down for some food and live music.  The Lounge regularly features local talent and our first night there the featured band was California Groove, the only band we've heard cover Billie Jean and actually pull it off.  Their lead singer and bass player were amazing and the band really got the crowd moving on the dance floor!
For breakfast you can order off the menu or enjoy a continental breakfast for less than $9, making it very family affordable.  The continental breakfast includes a variety of fruits, pastries, cold cereal, boiled eggs, bagels, toast, and oatmeal.
Our kids absolutely loved the big pool at the hotel.  They were super eager to get wet and we headed down to the pool for some final family water time.
We took off back for home with a wave goodbye to the Flamingo Resort and our son boasting his snazzy Flamingo sunglasses, compliments of the hotel.
Family-friendly with a fun modernized 50's vibe, the Flamingo Resort is….
"This is the real thing: a piece of midcentury modernism set amid manicured gardens…You half expect to see Dean Martin lounging poolside."
—San Francisco Chronicle
For more information about the hotel, visit their website:  Flamingo Conference Resort and Spa
Our family had a great time visiting Sonoma County.  With plenty of things to see and do, Sonoma County offers lots of activities the entire family will enjoy!
For more information and to plan your vacations, visit Sonoma County
A special thank you to the Flamingo Conference Resort & Spa and Sonoma County for hosting our stay.  As always, all opinions are entirely my own.