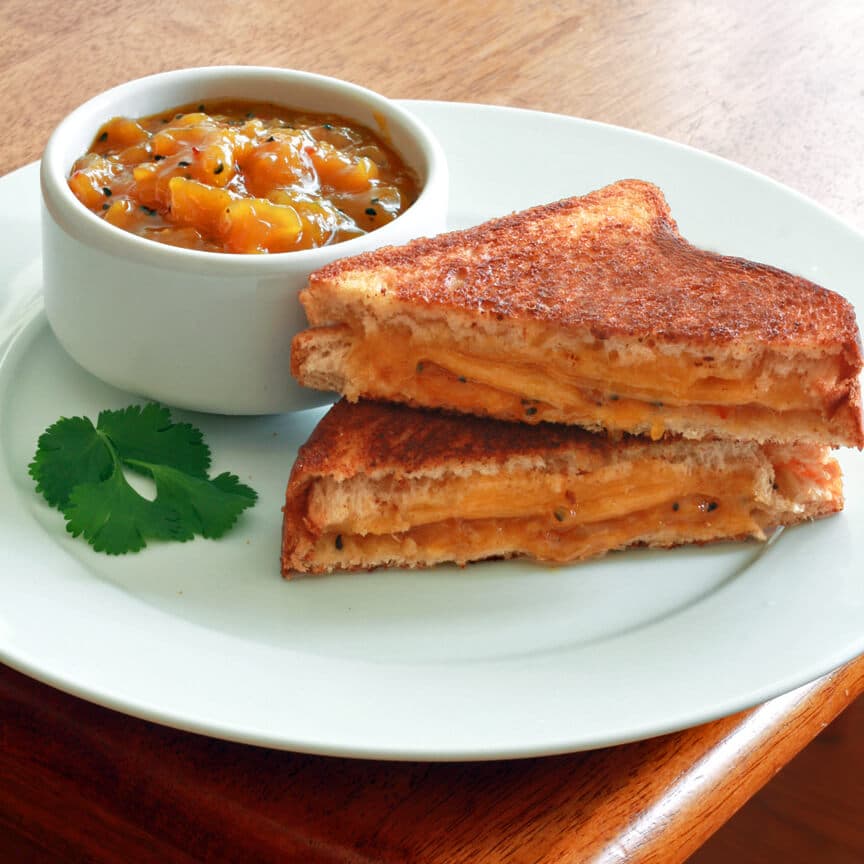 I didn't know what to eat for lunch today.  I wanted something quick and there weren't any leftovers of anything.  I made my Easy Homemade Mexican Chorizo yesterday.  While it is phenomenal tasting, it's obviously not a stand-alone meal.
I opened the fridge and saw a homely loaf of bread (yeah, the artisan stuff was gone).  I remember my husband Todd had made a grilled cheese sandwich last night as an evening snack.  Didn't sound that great to me at the moment.  But then I saw it.  My pot of homemade Indian Mango Chutney.  Bingo!  A grilled Cheddar cheese sandwich slathered with mango chutney…now that sounded good!
And ohhhhh it was.
This combination transformed that homely bread into a work of art!
Grilled Cheese & Chutney Sandwich.  Here is yet another way to put this delicious homemade mango chutney to use.  (See also Mango Chutney Chicken)
A quick and easy lunch or snack.
Simply get out that homemade Indian Mango Chutney… (Or some store-bought mango chutney if you must.)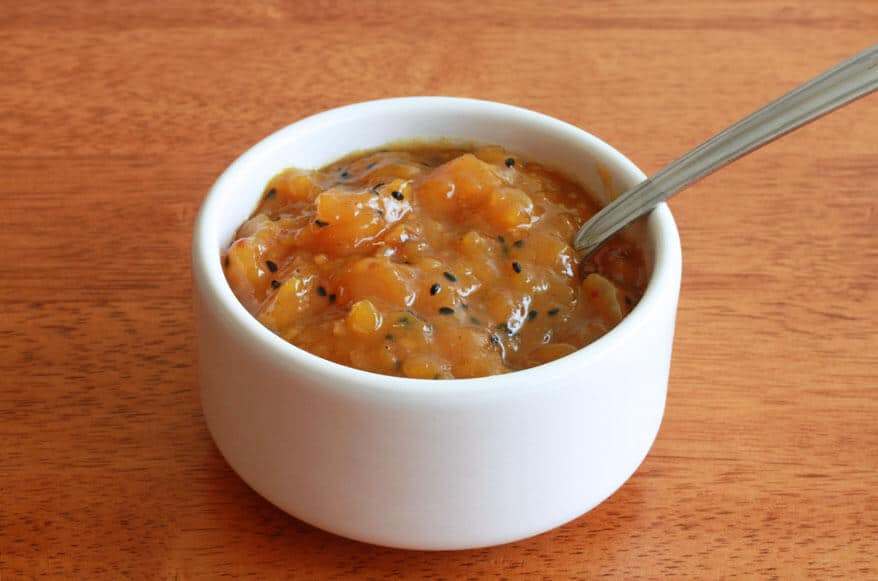 Spread it on one side of the bread and layer some Cheddar cheese on the other and close the sandwich.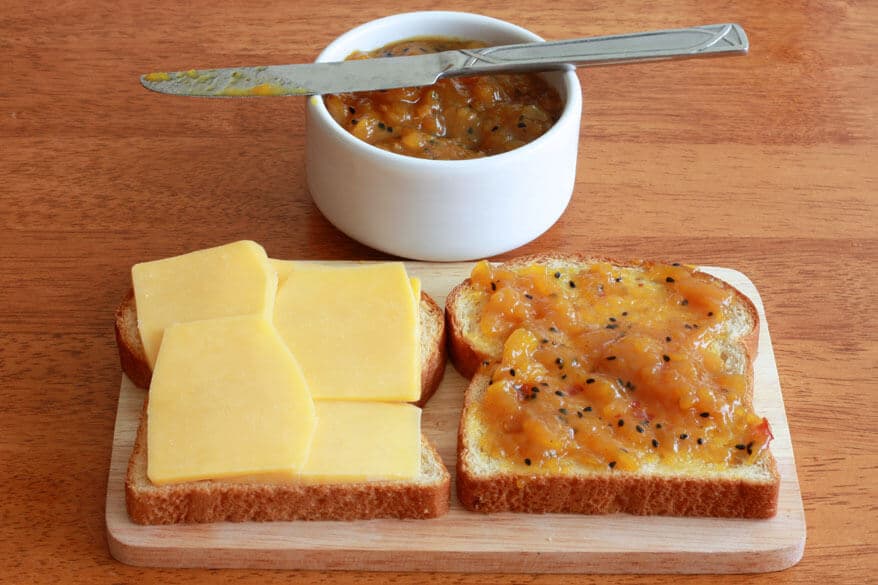 Heat some butter in a pan over medium heat and fry the sandwich on both sides until golden brown.
Cut your hot, crispy and oozing sandwich in half and enjoy!