It's that time of year!  We've indulged through the holidays, our clothes are feeling a bit tighter, and it's time to shed some POUNDS!
I've already been hitting the treadmill and weights and watching more carefully what I eat.  What are you tips for purging those extra holiday pounds?
It can be discouraging to try to lose weight if you're trying to tackle everything all at once.  But tiny steps are doable for all of us and those tiny steps all add up to make a difference.
One super easy way to cut down on calories is to do the Turkey Swap.  No it's not a dance.  That means that anything you normally make that uses ground beef or pork you can directly substitute ground turkey.  It's nutritious and a great source of lean protein.
I'm always for supporting local businesses and have teamed up with Foster Farms for this post.  They just introduced their line of organic ground turkey this year, is based here in my home state of Washington.  Their organic ground turkey is 100% natural with no added hormones, steroids, salt, chemicals, antibiotics, or artificial enhancers and their turkeys are raised free-range on organic land and are organic vegetarian fed.
Here's a cool breakdown of how many calories and fat this will save you by doing the swaperoo just twice a week:
Below are just a few Daring Gourmet favorites that you can easily substitute with ground turkey for fewer calories.
Some of them are low-carb to begin with and others that you would normally eat with pasta or rice you can either eat whole grain versions (complex carbs) and just eat less of them per serving, or eat them with veggies instead.
Have you tried spiralizing your veggies?  It's super fun way to serve up vegetables in creative ways to swap out the carbs!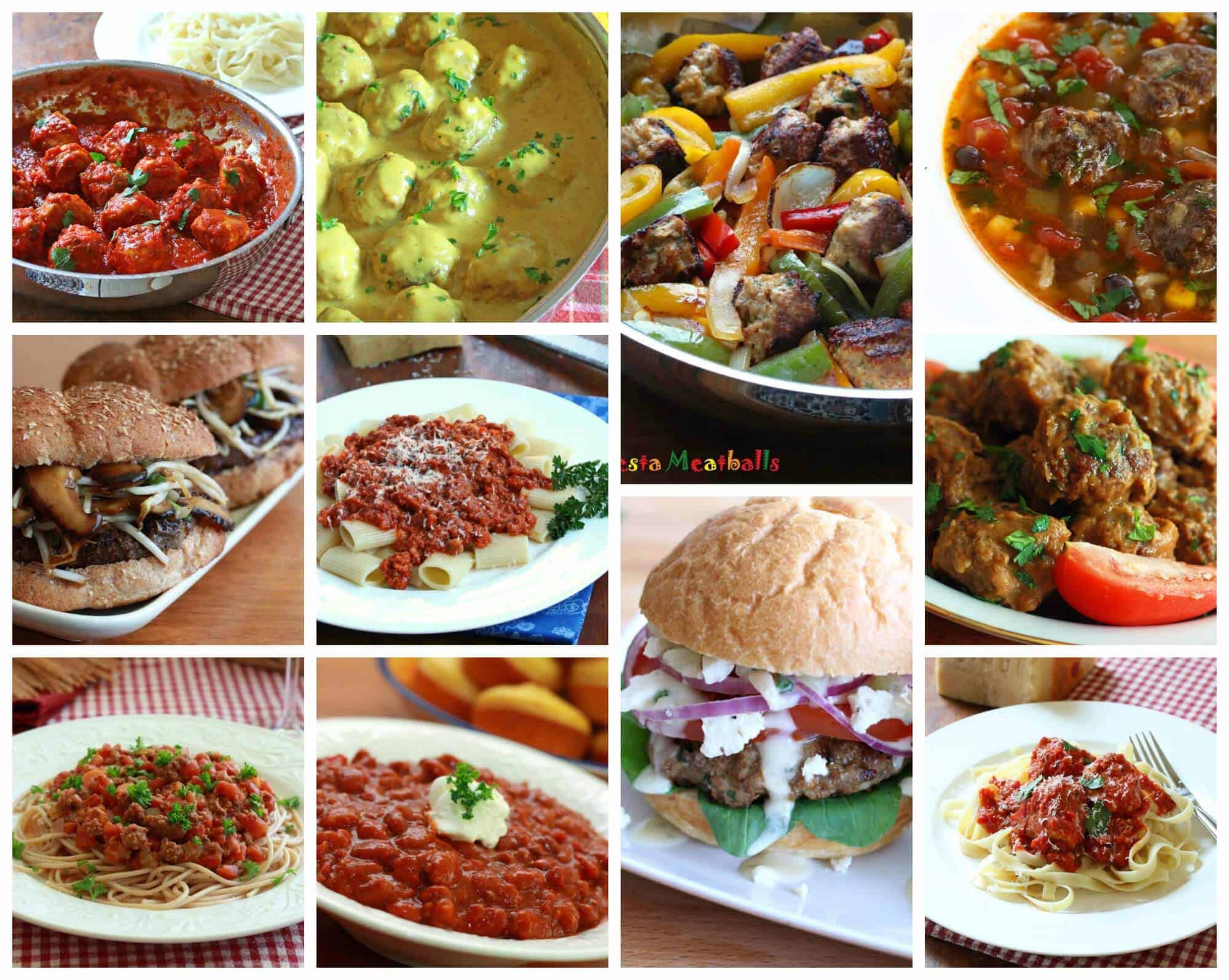 Mexican Meatballs with Roasted Garlic, Chipotle and Tomatillo Sauce
Curried Pumpkin Coconut Meatballs
And check out our latest recipe:  Spicy Chipotle Chili with Hominy
Bon Appétit and Happy Slimming!
Thank you to Foster Farms for sponsoring this post!  As always, all opinions are entirely my own.