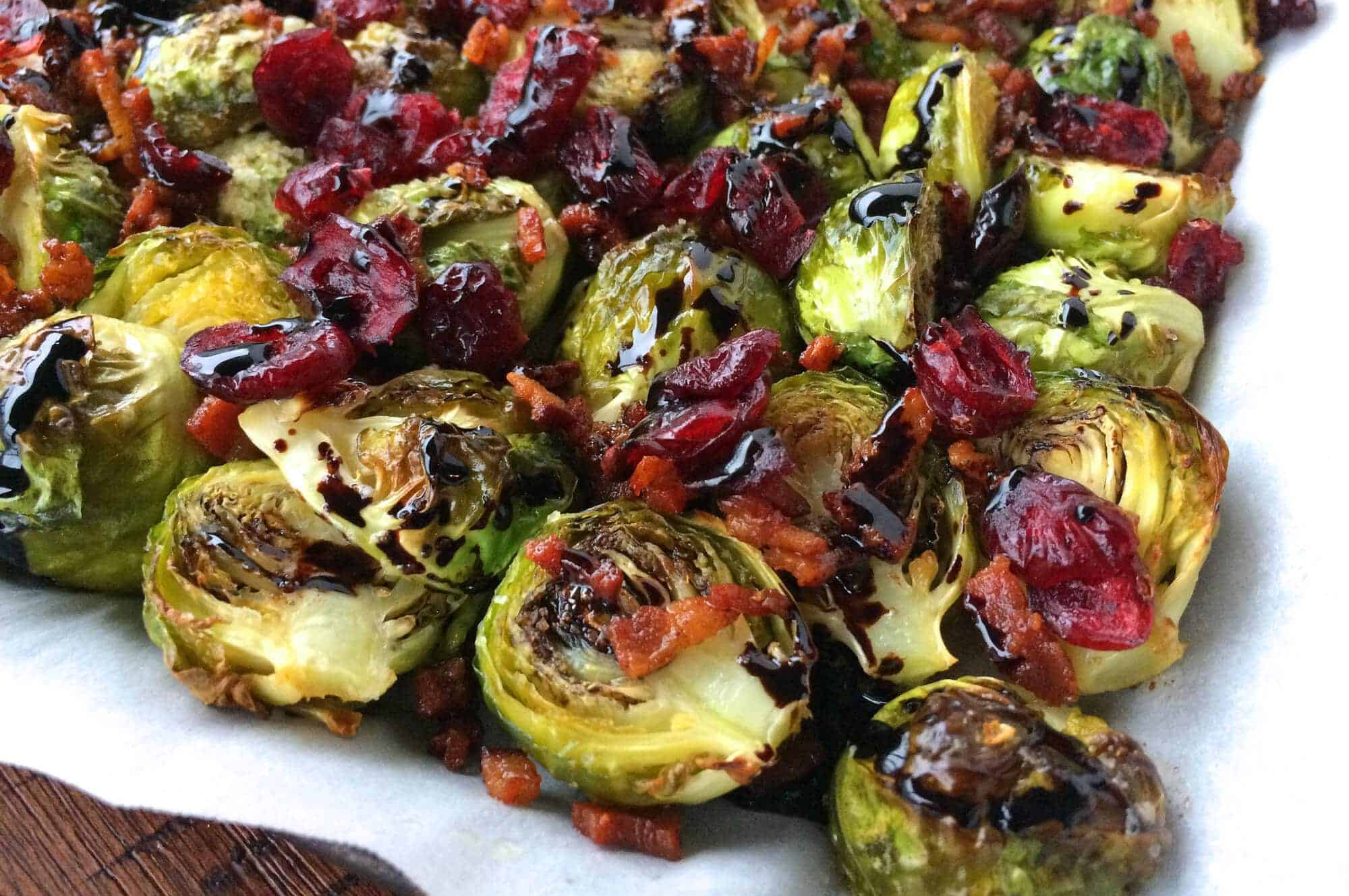 Few dishes spark more intense feelings at the Thanksgiving and Christmas table than Brussels sprouts.  A close runner up is probably sweet potato casserole – you know, the stuff with the brown sugar and marshmallows on top?  I've always hated that stuff.  But my parents and brother loved it so we always had it every year.
Brussels sprouts on the other hand…I love them!  But I also know plenty of people who hate them and guess what?  It turns out there's a good reason for it because, like I've mentioned in the past, there's actually a gene that causes people to detest practically anything in the cabbage family (including cabbage, kale, and broccoli).  And Brussels sprouts tend to be the crowning object of that hatred among these unfortunate gene possessors.
I thank my lucky stars I was born without it because Brussels sprouts are simply too good to live without.  Especially when they're roasted and then sprinkled with BACON, cranberries and drizzled with a wonderful balsamic reduction!
So if you're looking for a delicious way to serve up Brussels sprouts, look no further because these are bound to be a hit at your dinner table!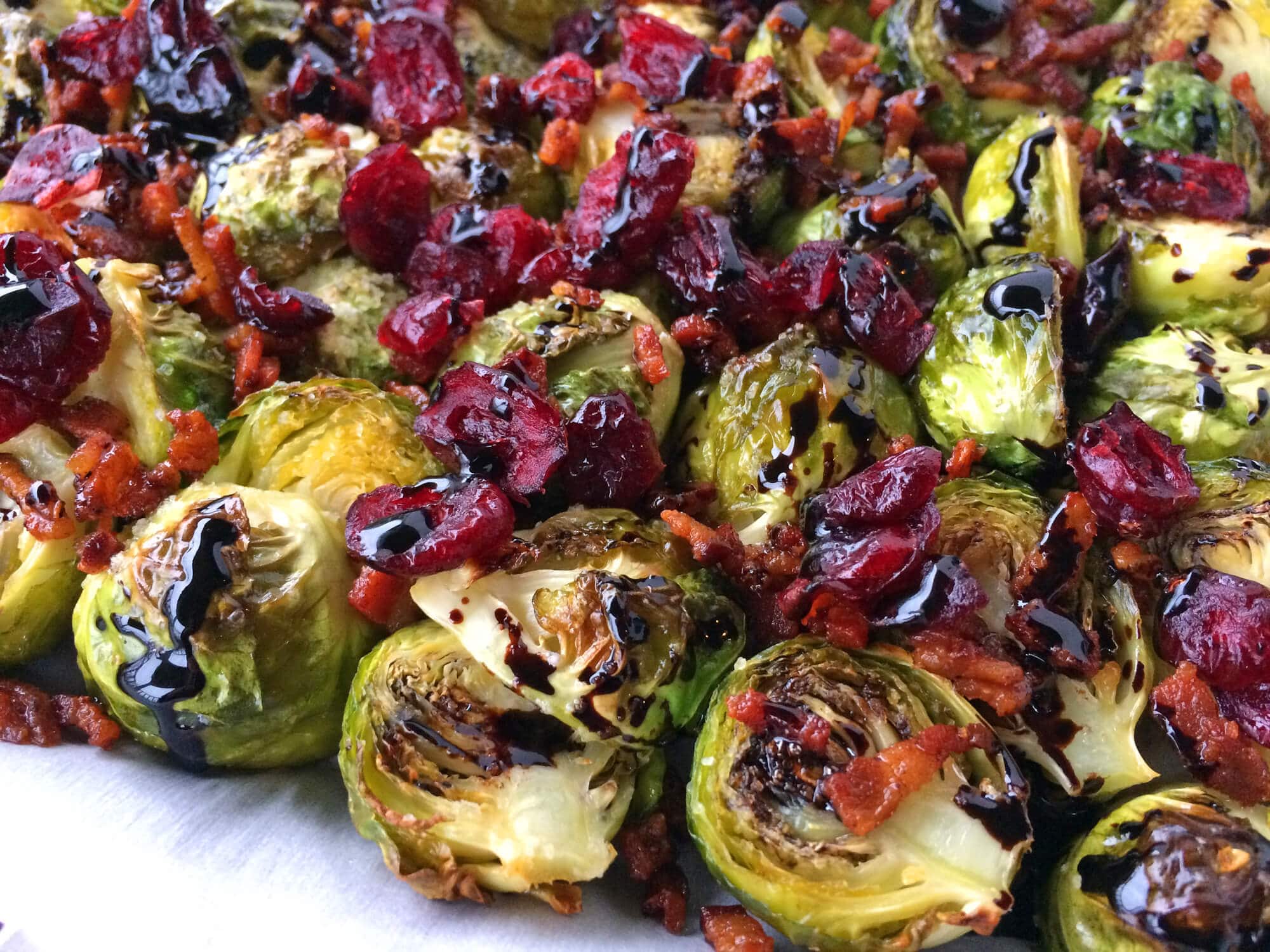 Let's get started!
Remove any wilted outer leaves of the Brussels sprouts, trim the bottoms and cut them in half.  Place them in a large bowl.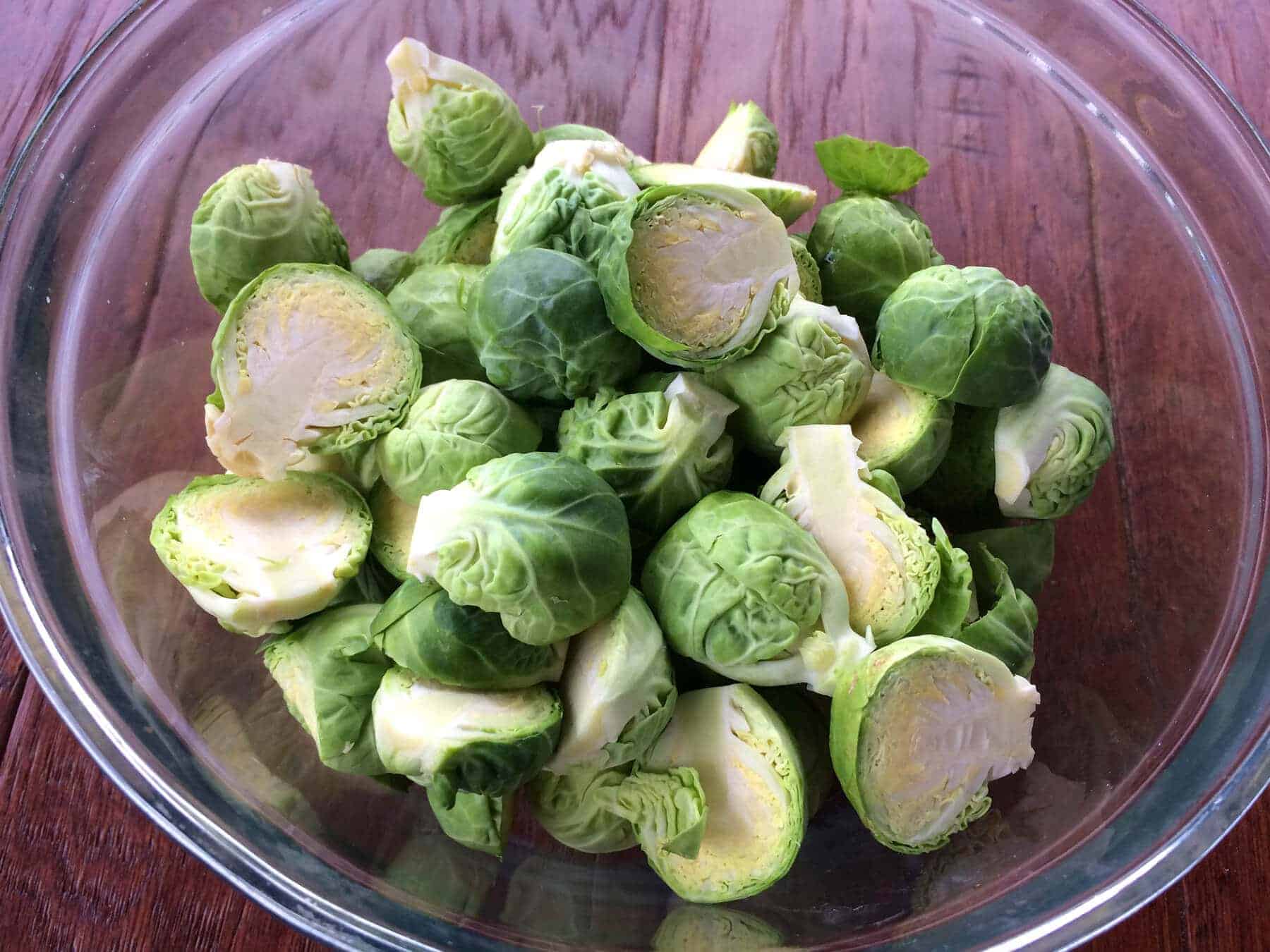 Use the bacon grease from the bacon you fried to pour over the Brussels sprouts.
Give them a few tosses to evenly coat them.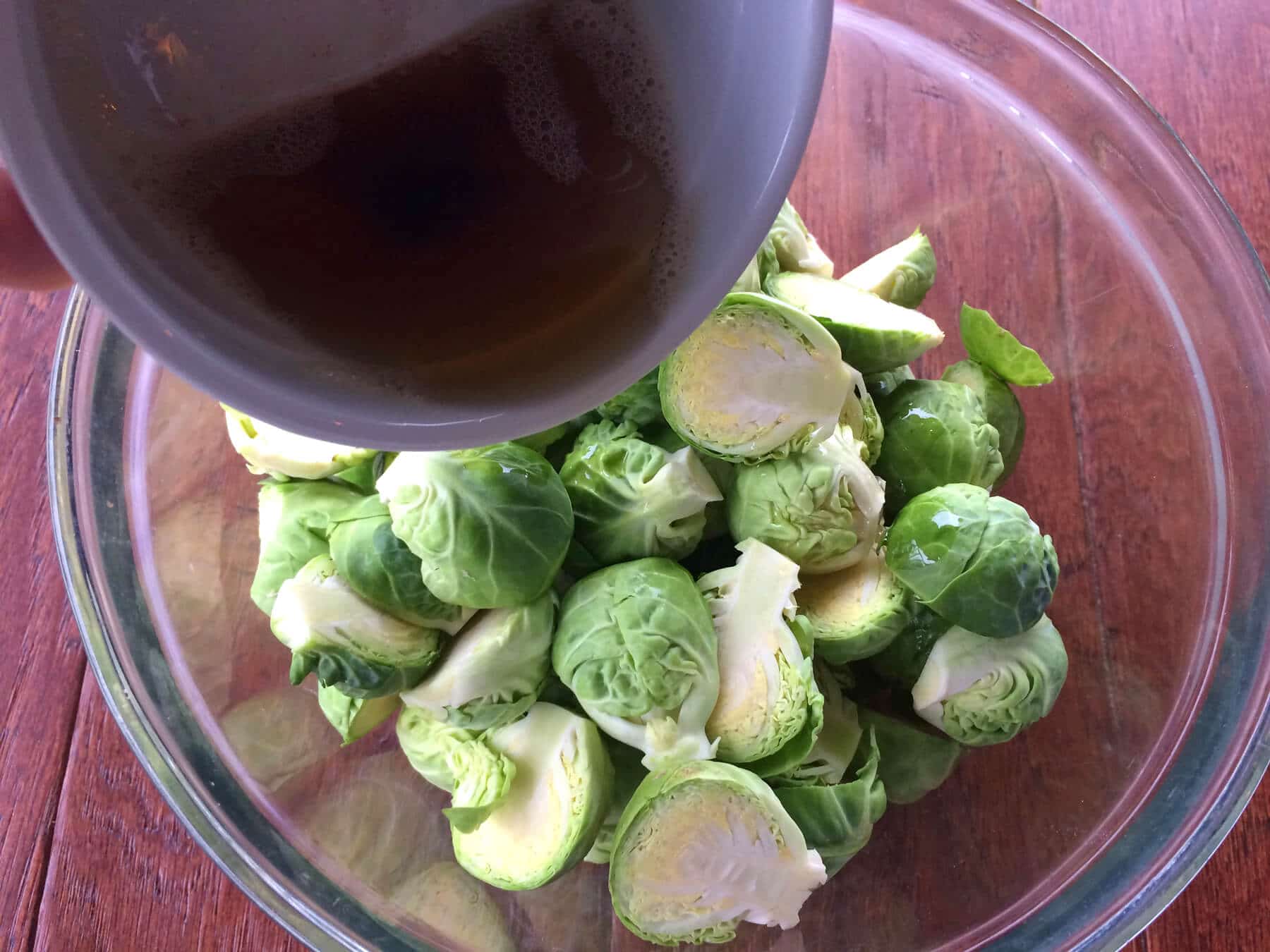 Spread the sprouts in a single layer on a lined baking sheet and bake them in an oven preheated to 400 degrees F for 35-40 minutes until they're lightly browned, giving them a shake a time or two after 20 minutes into baking.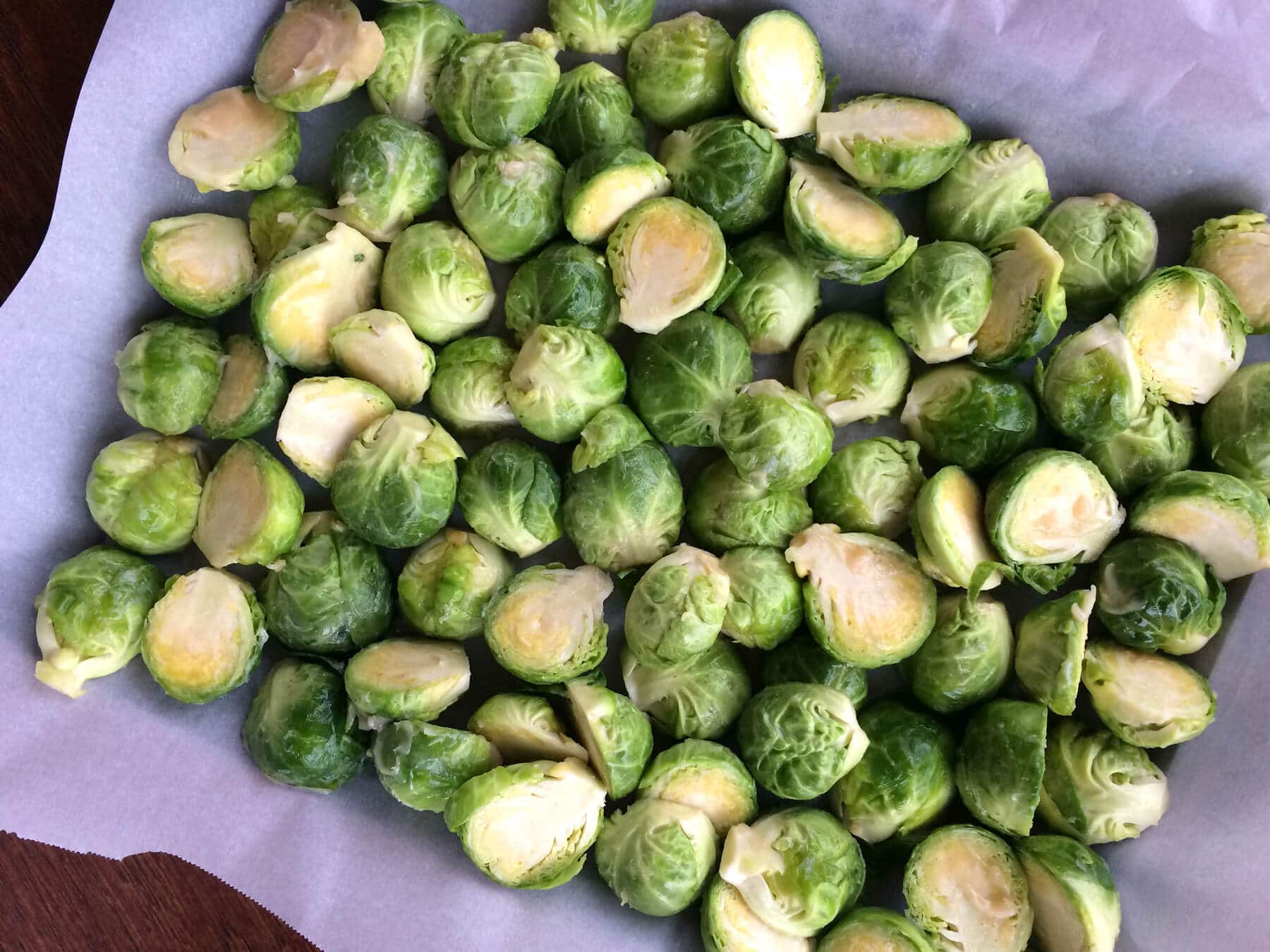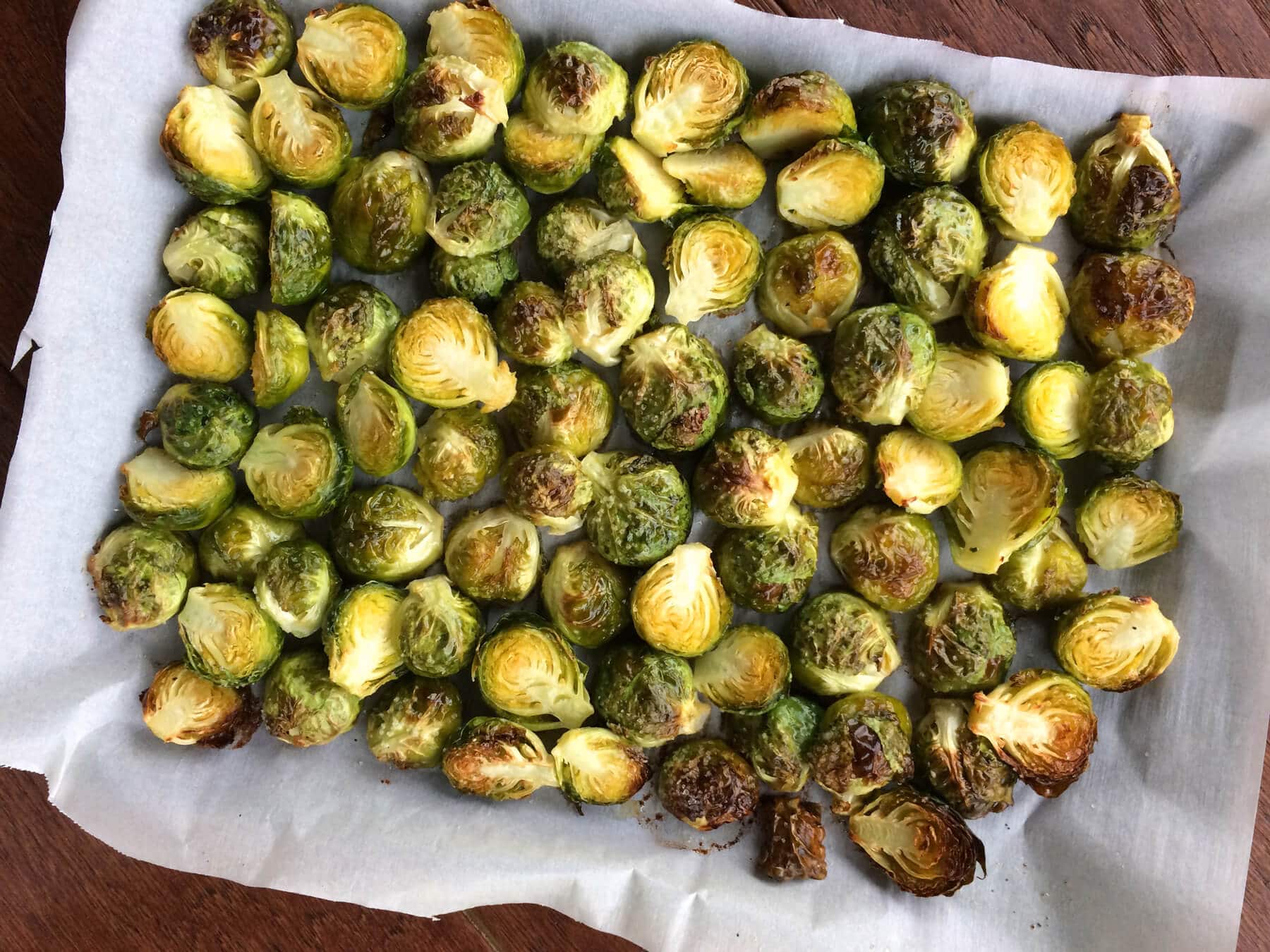 Transfer the Brussels sprouts onto a serving platter and sprinkle the with the bacon and cranberries.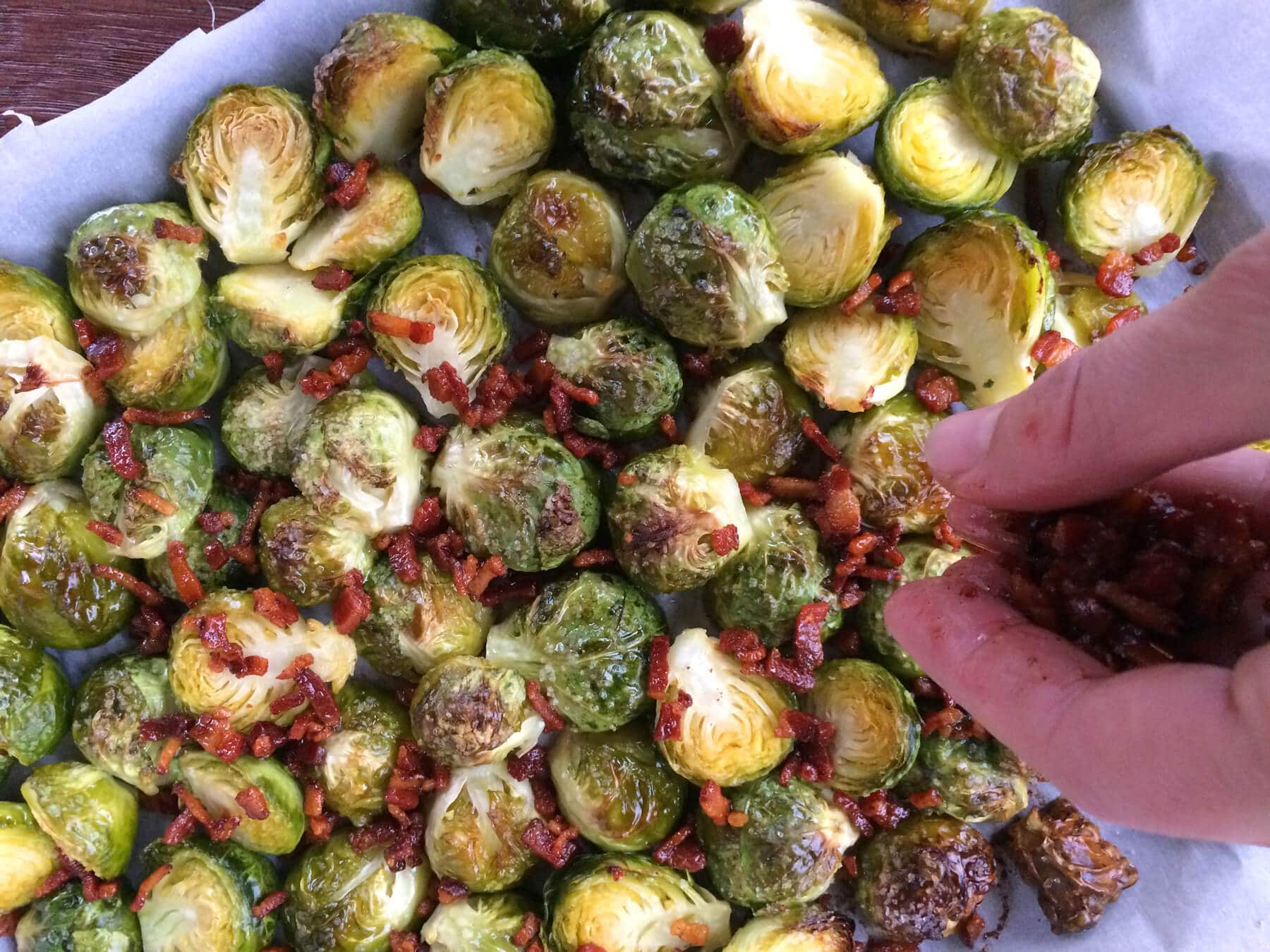 The balsamic reduction will have been made while the Brussels sprouts are baking or in advance.
To make it simply place one cup of dark balsamic vinegar in a small saucepan and bring to a boil.  Reduce the heat to a low simmer and continue to simmer for 10-15 minutes or until it has thickened.  Don't simmer it too long or the vinegar will become ultra thick and dry into a rock hard mass.  If that happens simply a little bit more vinegar and reheat it until re-thickened.
Drizzle a little bit of the balsamic reduction over the Brussels sprouts.
Don't use too much, it's potent stuff!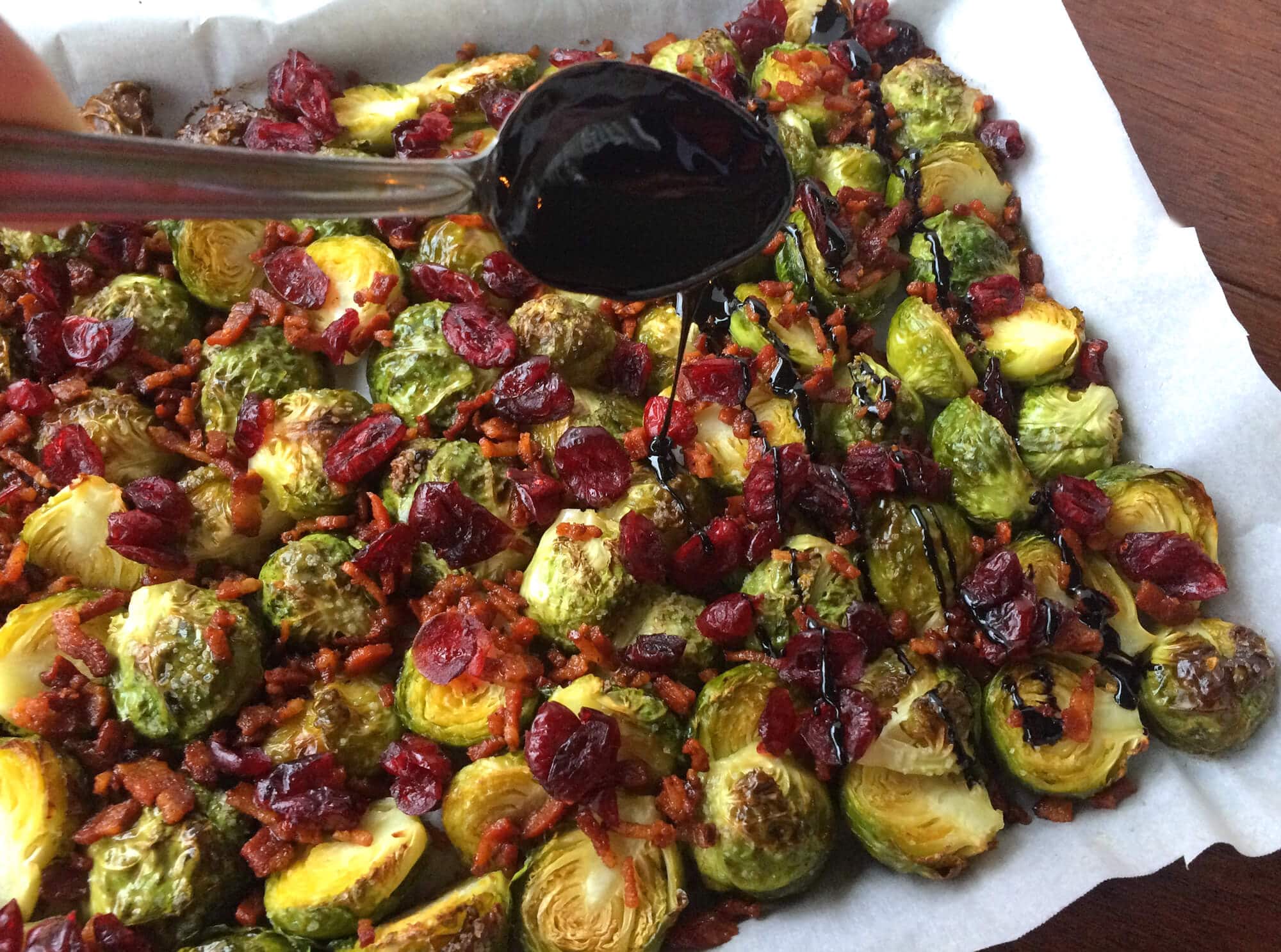 Serve immediately and enjoy!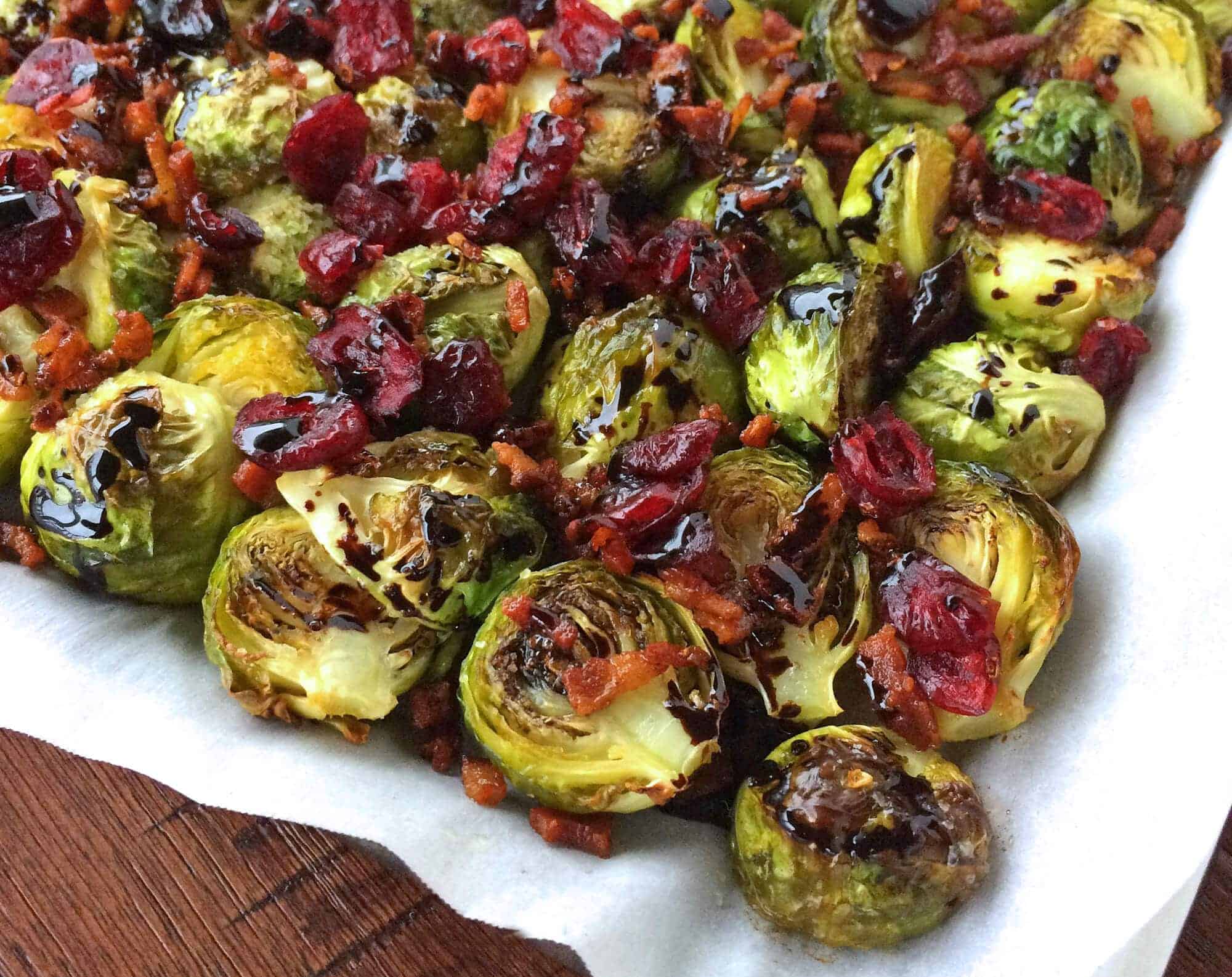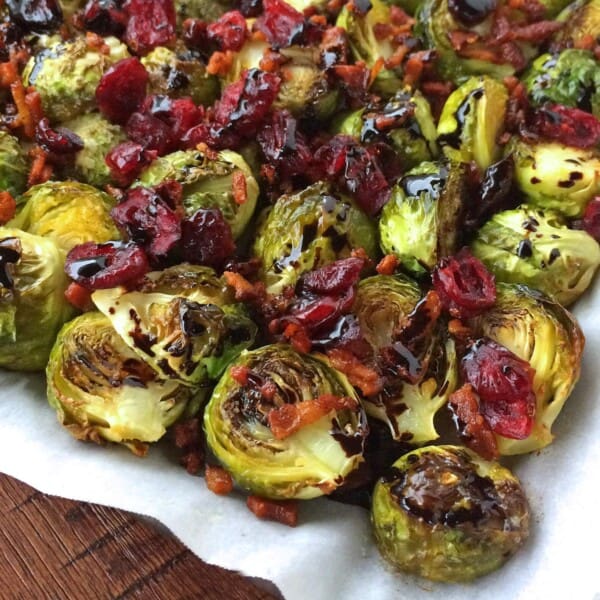 Roasted Brussels Sprouts with Cranberries, Bacon & Balsamic Reduction
Serve this up at your next holiday gathering (or use dried cherries for any time of the year), there won't be a morsel left!
Ingredients
2

pounds

uniformely-sized Brussels sprouts

(any wilted outer leaves removed), stems trimmed and cut in half

4

sliced thick-cut bacon

,diced and fried, reserving the bacon fat

1/3

cup

dried cranberries

1

cup

dark balsamic vinegar
Instructions
Preheat the oven to 400 degrees F.

Place the Brussels sprouts in a large bowl and pour the reserved bacon fat over them, tossing gently a few times to evenly coat them.

Pour the sprouts onto a lined baking sheet in a single layer and bake for 35-40 or until they are lightly browned, tossing them once or twice after about 20 minutes to evenly brown them.

While the Brussels sprouts are roasting, make the Balsamic Reduction: Place the balsamic vinegar in a small saucepan and bring to a boil. Reduce the heat to a lower simmer and continue simmering for 10-15 minutes or until it has thickened (see Note).

Transfer the roasted Brussels sprouts to a serving platter and sprinkle with the bacon and cranberries. Lightly drizzle the balsamic reduction over them (don't use too much, it's potent stuff!).

Serve immediately.
Notes
Be careful not to over-cook the balsamic reduction otherwise it will become very thick and cool to a rock hard mass. If this happens simply add a little more vinegar to the saucepan, reheat and re-thicken.
Nutrition
Calories:
276
kcal
|
Carbohydrates:
39
g
|
Protein:
10
g
|
Fat:
9
g
|
Saturated Fat:
3
g
|
Cholesterol:
14
mg
|
Sodium:
217
mg
|
Potassium:
997
mg
|
Fiber:
9
g
|
Sugar:
21
g
|
Vitamin A:
1710
IU
|
Vitamin C:
192.8
mg
|
Calcium:
112
mg
|
Iron:
3.8
mg