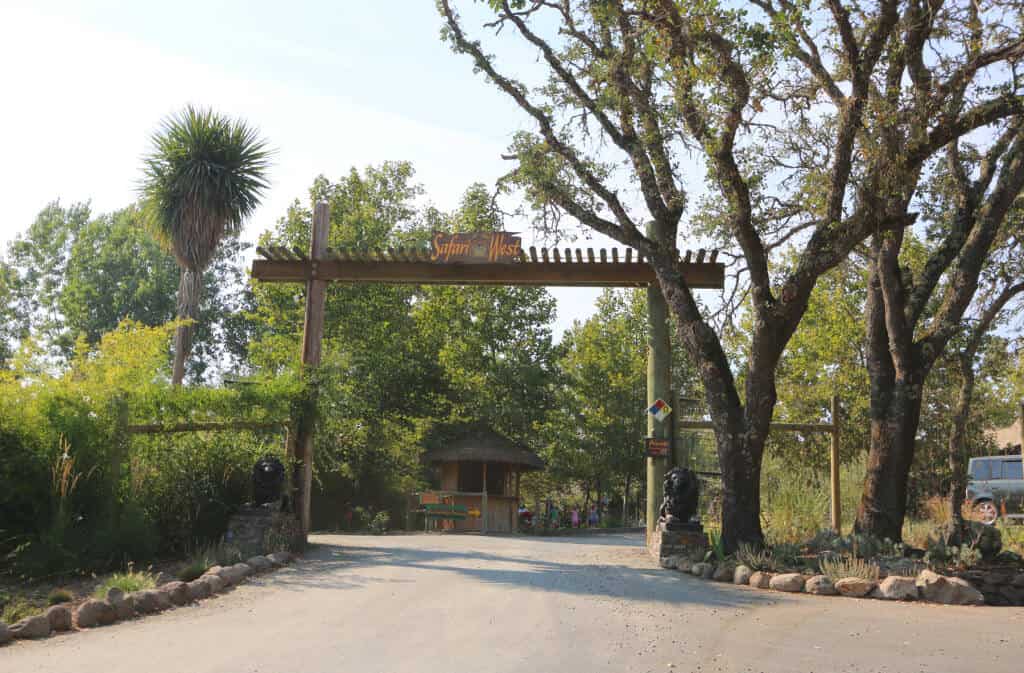 A couple of weeks ago our family took a trip down to California north of the Bay area in Sonoma County.  We had a few things planned on our itinerary and at the top of our list was Safari West.  We had never heard of it prior to this trip but discovered it in researching activities in the area.  Aside from being highly rated and coming highly recommended, we knew it was exactly the kind of adventure our kids would love.
Located 75 miles north of San Francisco and just a few miles from downtown Santa Rosa in the beautiful hills and valleys of Sonoma County, Safari West is America's very own African adventure, an experience that transports you across hundreds of acres of rolling savanna and steep, rocky terrain mirroring the untamed lands of Africa.  Animals that would normally span the entire African continent are found here in one place roaming a natural environment with the freedom to maintain many of their wild instincts and behaviors.
We were excited to experience both the animals and the setting.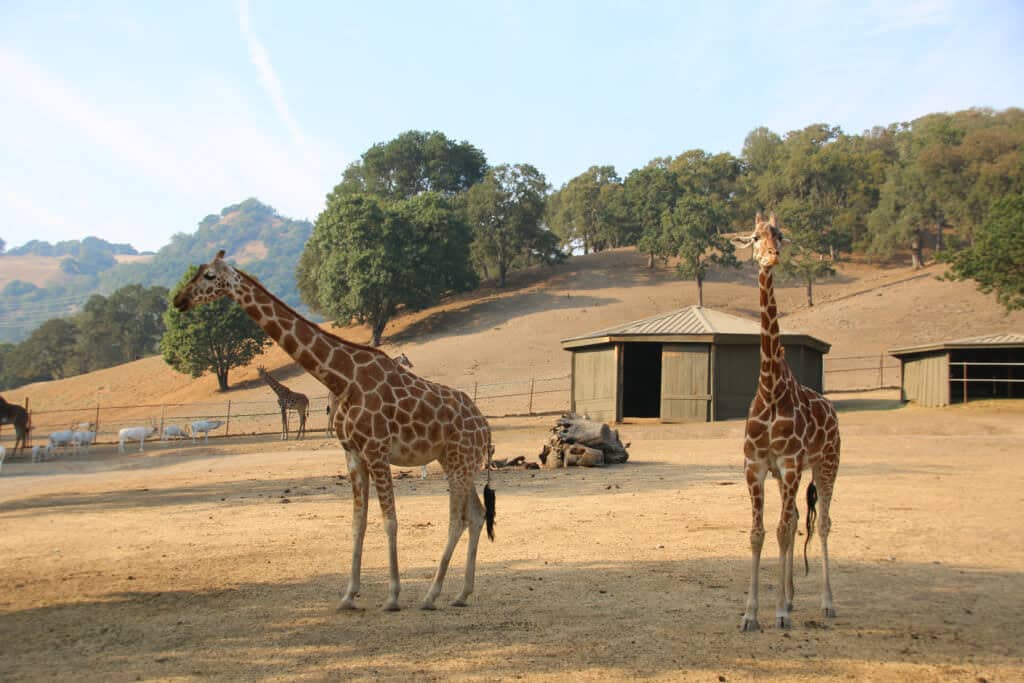 Safari West was started over 20 years ago by owners Nancy and Peter Lang.  Through his father, Otto Lang, a notable movie producer and director whose credits include Daktari, Flipper and Sea Hunt, Peter grew up regularly exposed to exotic animals.  "Throughout my life, my father shared with me his love of, and respect for, exotic wildlife," Peter says.  Peter started collecting animals over the years and in 1993 he and Nancy opened Safari West.  Featuring over 900 animals, including ones that are highly endangered and rarely seen in the wild such as the Nile lechwe, addax, and scimitar-horned oryx, Safari West is fully accredited by the Association of Zoos and Aquariums, one of only six private facilities in North America to belong to that prestigious organization.
Now a world-renowned preserve dedicated to the protection and conservation of some of earth's most majestic, graceful and exotic creatures, Safari West offers a unique, one-of-a-kind up close and personal experience that is the closest thing to an authentic African adventure you'll find this side of Africa.
Open March through December, the safari tours are offered to guests ages 3 and up.  There are a number of different types of safaris available as well as private safaris and special Behind the Scenes tours.  A percentage of the proceeds are donated each year to various conservation groups worldwide.  Through the owners' Wildlife Foundation they also support student researchers in their work and research on these animals in their natural environments.
Here are some of things you can  see and do at Safari West:
Spend the night in a luxury 'glamping' safari tent
Explore and go on safari in an authentic African safari vehicle
Embark on private VIP and/or wine or beer tasting safaris tailored to your adventure experience
Dine out…way out….in their Savannah Grill and taste quality wines and beer of Napa/Sonoma as well as South Africa.
Enjoy a private and close-up encounter with animals, possible new babies and behind the scene activities with their keepers
Learn about conservation and wildlife preservation featuring the diversity in Africa
Observe animals, enjoy birding and possible nature walks and with Safari West staff
Indulge in their Swedish pressure-point massage services
Photography – the most photo opportunities short of getting on a plane and flying to Africa
For a heightened experience, Safari West also offers food and unique overnight accommodations.  Continental breakfast, lunch and dinner is offered and their on-site restaurant, Savannah Café, features safari ranch-style BBQ meals with kid-friendly options.
For overnight accommodations there are thirty "tents" to choose from with guest capacity in each unit being 2-3 adults and 2-3 children.  These tents are all imported from Africa and are built on high wooden platforms and feature plush beds with warm quilts, full bathrooms, copper basins, hardwood floors, and handcrafted wood furniture made from local wood.  Along with family activities such as roasting marshmallows around the fire pit, playing cards, board games and hot chocolate are also made available.

Tours are small and intimate and are led by experienced safari guides who take you around the vast acreage on a 2-3 hour tour, telling you all about the animals.  Whether you ride inside or sit atop the safari vehicle, you'll enjoy full views and, if you're lucky, get licked by a giraffe!
Our kids were unbelievably excited to visit Safari West and it was the highlight of our visit to Sonoma County.  Our daughter turned 3 a couple of months ago and fortunately just met the age limit for the tour.
Our 5 year old son could hardly contain himself and was bursting with curiosity throughout the 2 1/2 hour tour.  He showered our guide with questions, "Um, excuse me…", and if it drove our guide crazy he did an excellent job of hiding it.  He gladly obliged our son's curiosity, answering every question he had and, much to our kids' delight, even let them hold an ostrich egg!  Our guide did a great job of feeding our kids' hunger for learning.
TOUR TIME!
And now, with our trusted guide behind the wheel, come join us for a virtual tour through Safari West!
The giraffes were awesome and we were able to get closer to those than any of the other animals – well, aside from the ostriches (coming up soon)!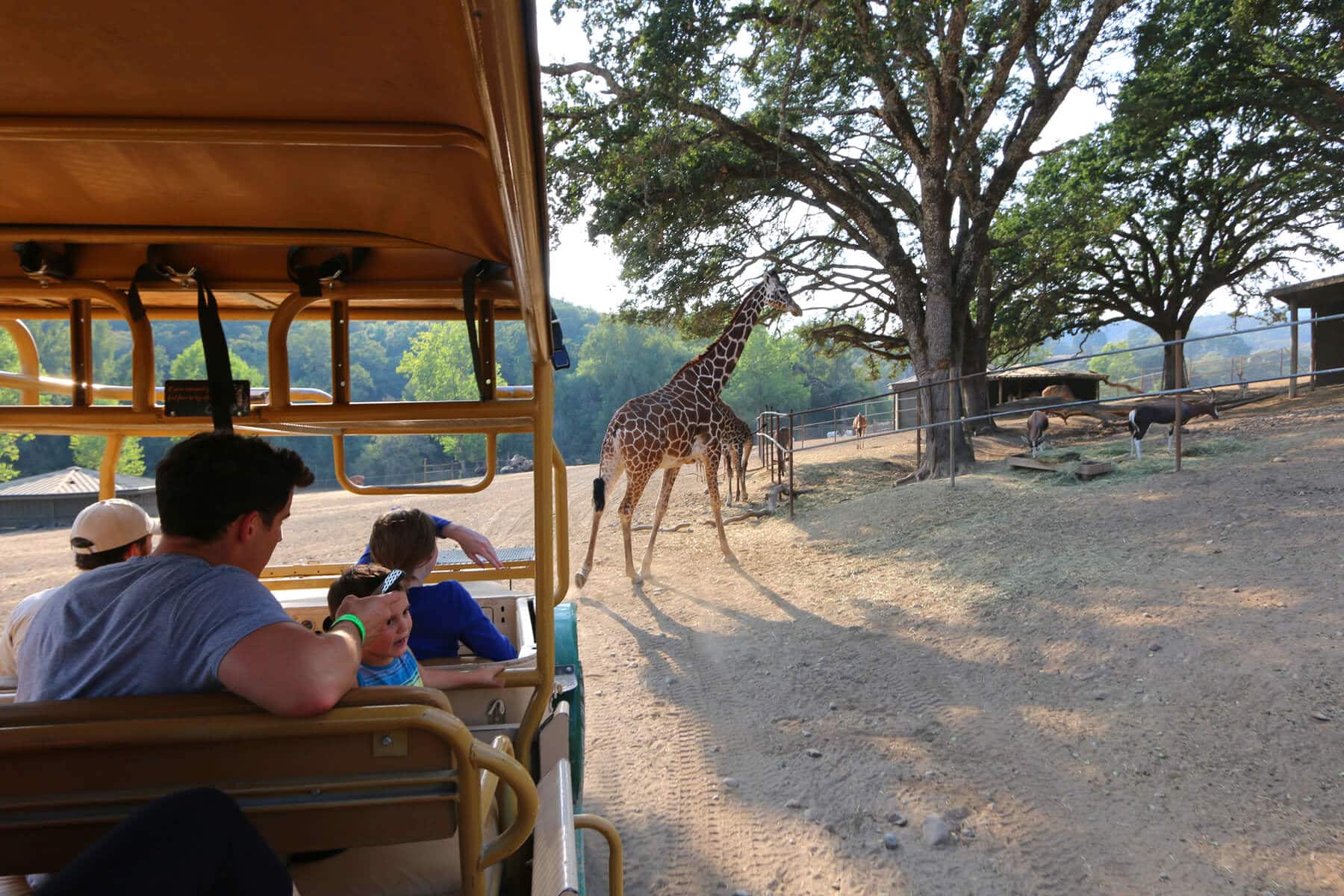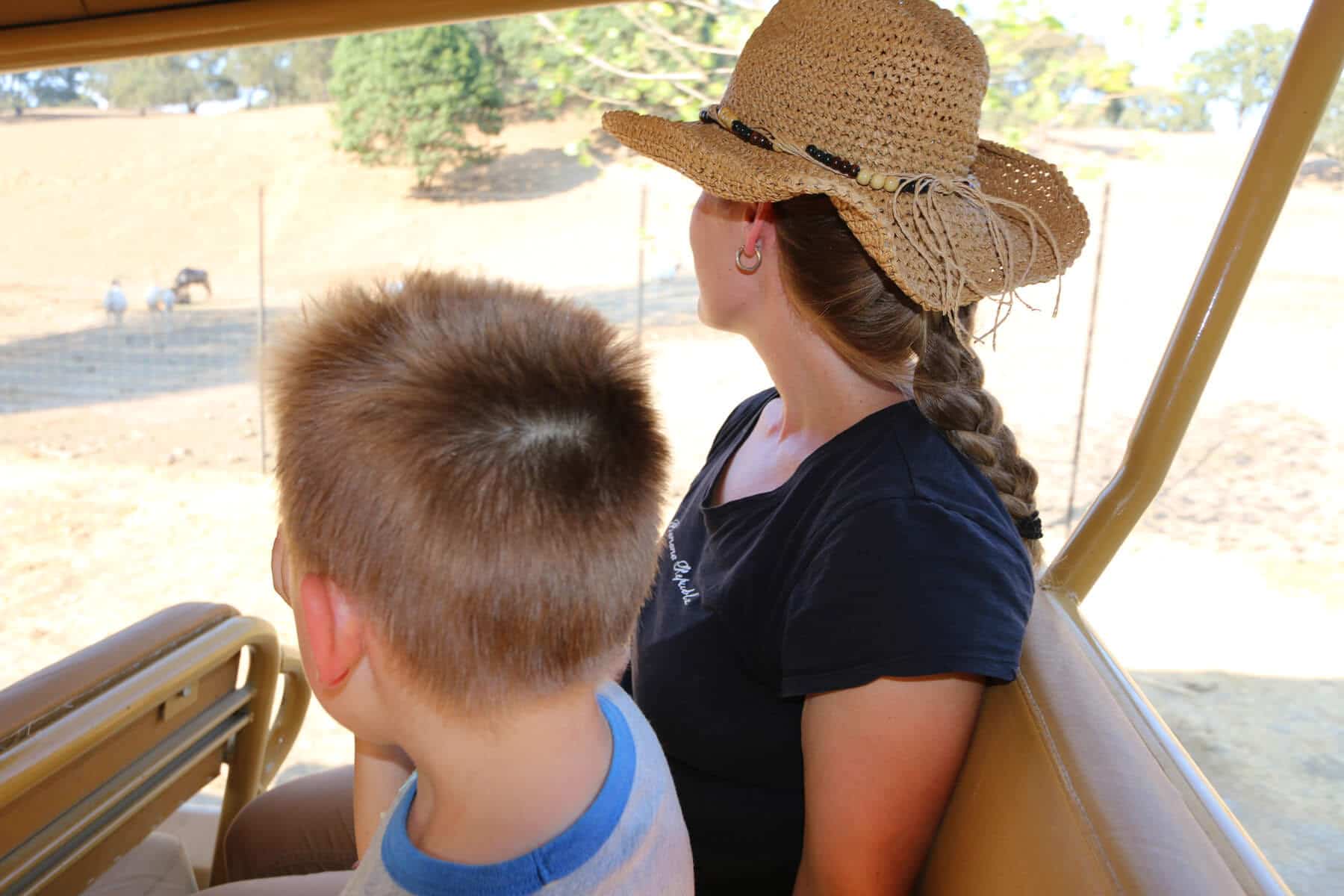 Several of the animals at Safari West are near extinction in the wild, like the scimitar-horned oryx (top left).
We saw a whole herd of watusi cattle march down and back up the hill to drink water from the lake.  Our kids wondered how they were able to bear the weight of those enormous horns!
The ostriches were one of the highlights of the tour.  They came right up to the truck and one of them was particularly interested in our daughters hair barrette!  It was our first time holding an ostrich egg, the thing weighed a ton the shell felt like it was a good 1/4 inch thick!  Our guide told us the average ostrich egg holds the equivalent of about 24 regular chicken eggs.
The zebras were particularly fascinating.  Seeing them up so close made us appreciate the beauty of their intricate patterns even more.  We saw two baby zebras, one a couple of weeks old and the other just 2 days old and still struggling to walk.

Our trip to see the rhinos was both fascinating and sad as we learned additional details about their inevitable extinction from mass poaching for their horns.  We were there just as some Safari West workers showed up to tend to the rhinos and it was touching to observe their genuine care and affection for these animals.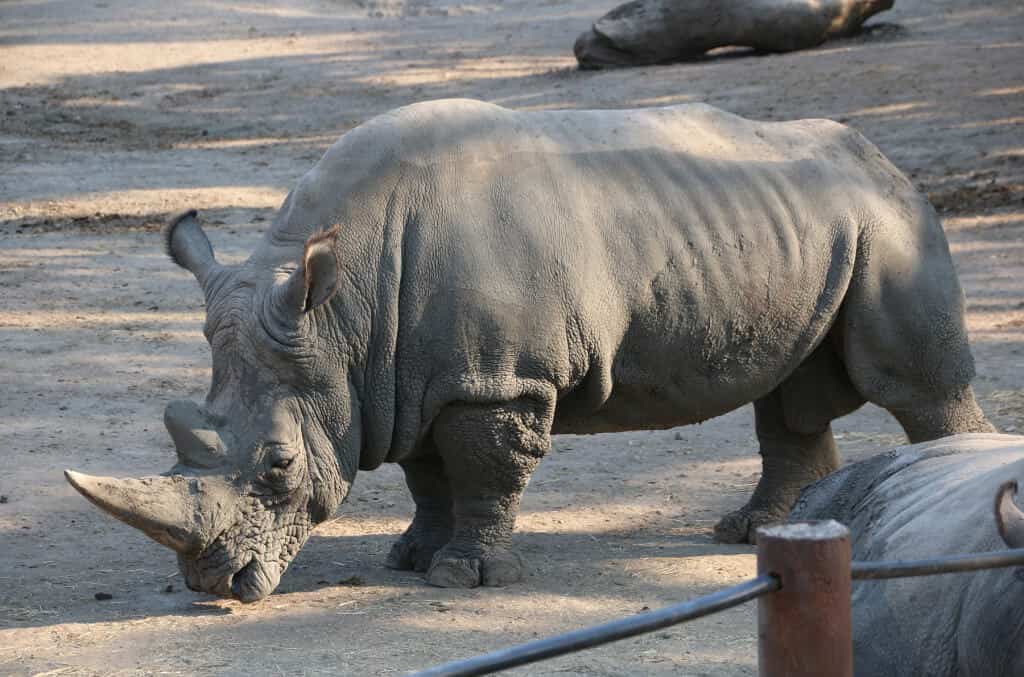 At the end of the tour we headed back to the main camp for a final part of the safari experience.
The adventure continued on foot through their aviary featuring an international bird collection.  The guided walk also included a closer look at some smaller animals like crested porcupines, fennec foxes and African spurred tortoises.  We were also able to spot a cheetah taking a nap in the sun.  And our guide continued to satisfy our son's barrage of questions.
Our family enjoyed an unforgettable experience at Safari West enjoying the spirit of Africa in the heart of Sonoma's beautiful wine country.  Whether you're visiting Sonoma alone, with friends, as a couple or a family, we highly recommend Safari West as a singularly unique, educational and thoroughly riveting experience!
For more information, visit their website:  Safari West

3115 Porter Creek Road • Santa Rosa, CA 95404
phone (800) 616-2695 •  email info@safariwest.com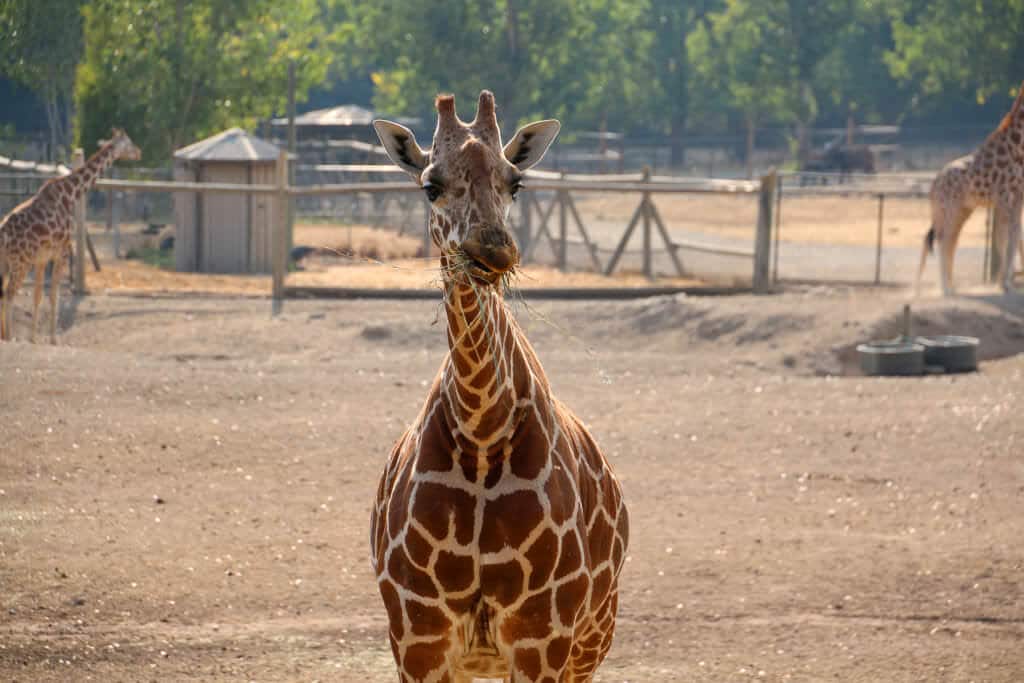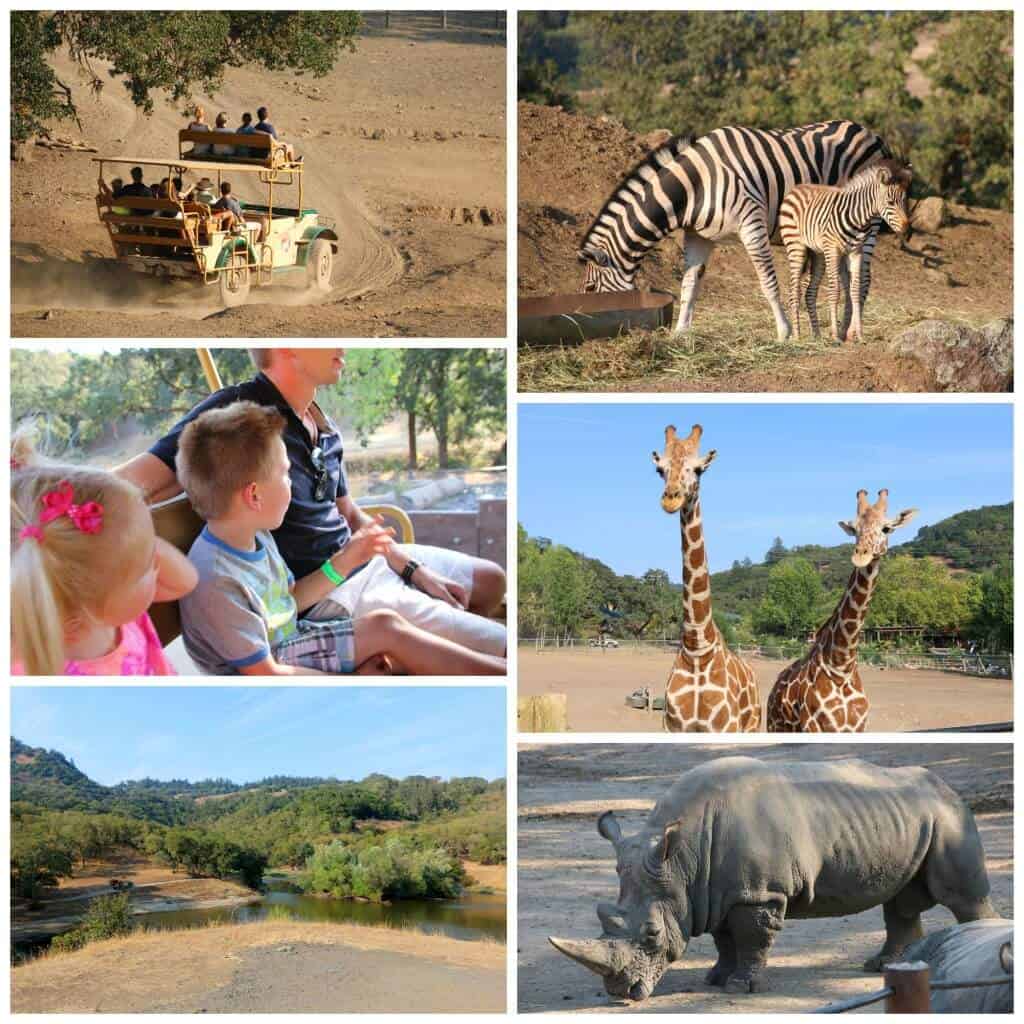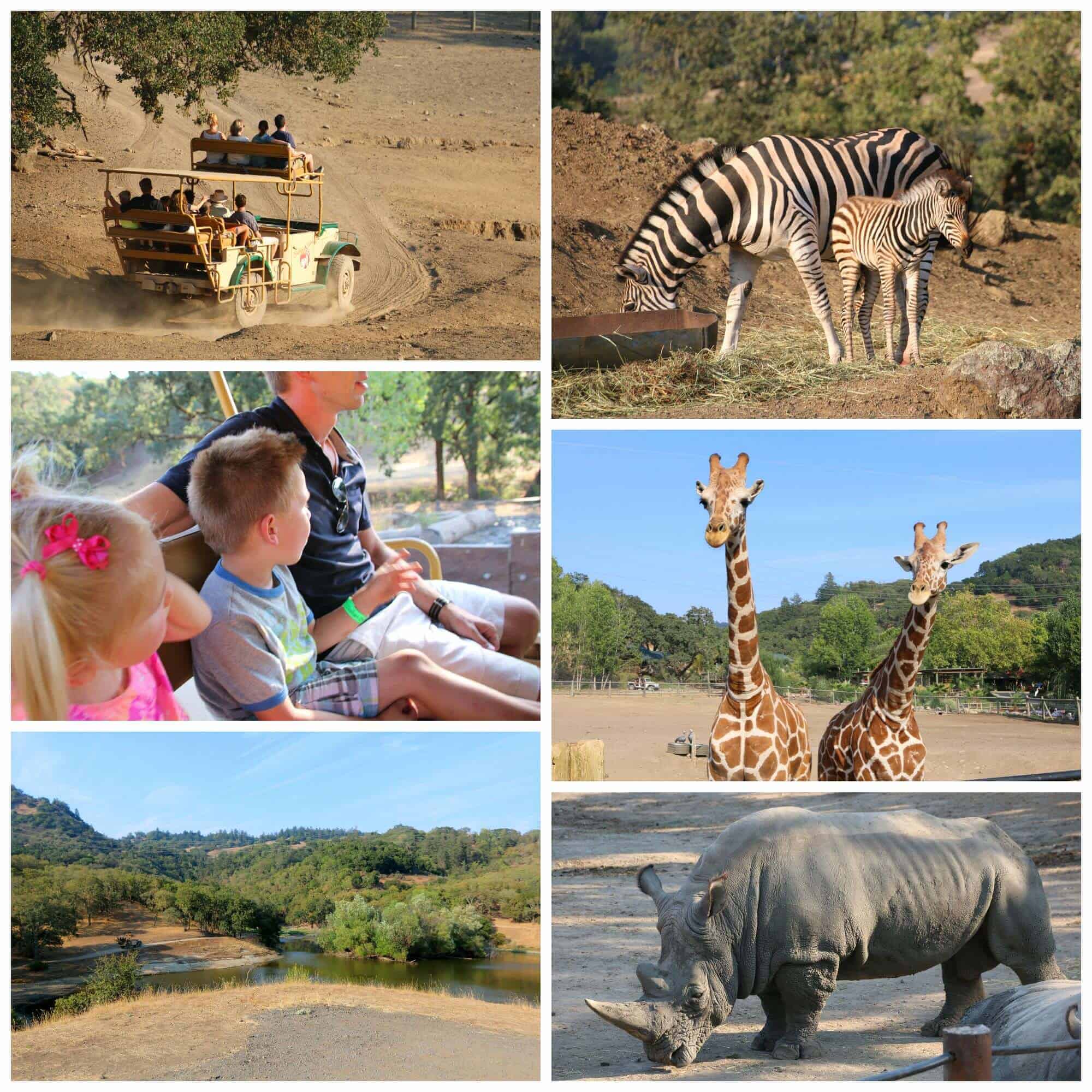 A special thank you to Safari West for hosting our visit to facilitate this article!  As always, all opinions are entirely my own.