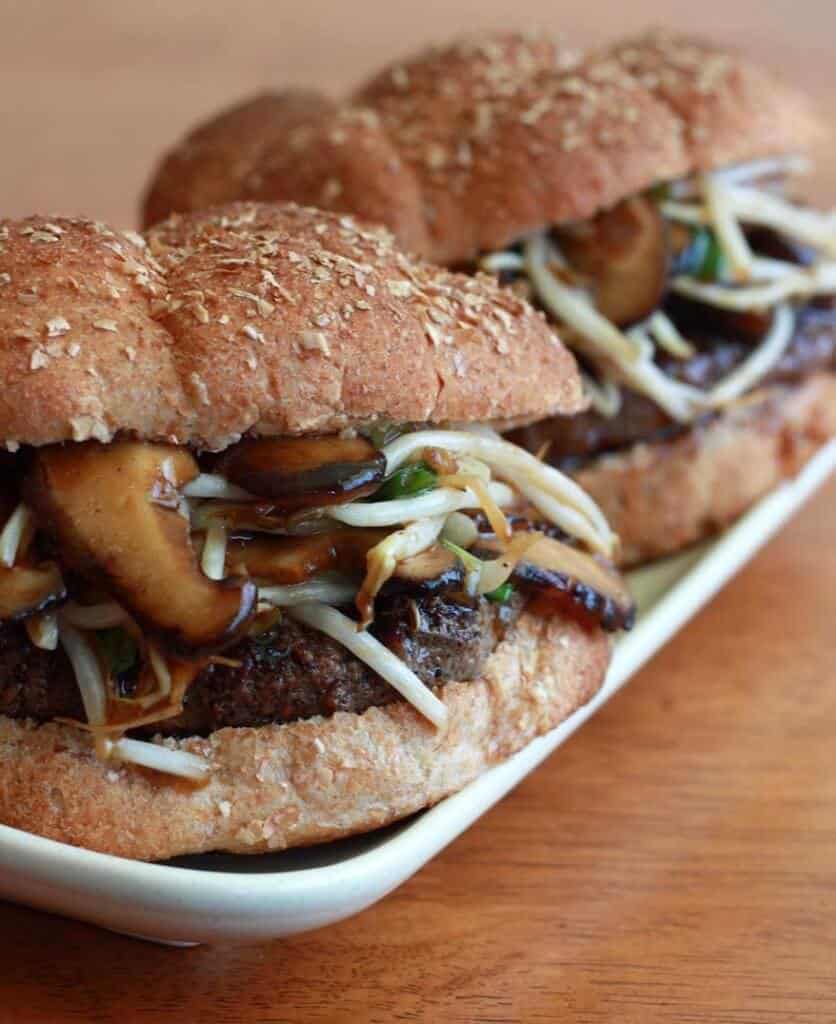 Sometimes there just are no words.
Like this time.
Yum.
Aw, I can do better than that.  Let's try this again…
Scrumptiously, delectably, exquisitely, deliciously, lusciously, scandalously, daringly, tantalizingly …YUM!
There, that's better.
We all have our favorite burgers.  My husband's favorite is Red Robin's Banzai Burger (if you're a fan, too, you MUST check out my Banzai Burger Copycat Recipe!)  And though we typically like to stick with the ones we know and like best, being adventurous has its merits – you may just discover another favorite to add to your repertoire!
I call these "Shanghai Burgers."  I suppose I could have picked another well-known Chinese city…Hong Kong, Beijing…but "Shanghai" just sounds better, don't you think?  Juicy beef rubbed down with a homemade Chinese five spice powder, grilled to perfection, then topped with sauteed shiitake mushrooms, green onions, and crispy bean sprouts tossed in a drippingly luscious Asian sauce.  Convinced yet?
Let's get to the recipe so you can let your teeth sink into this all-original Daring Gourmet Shanghai Burger!
The beef used in this recipe was kindly provided by Organic Prairie, a great source for all your organic meats (beef, chicken, pork, turkey, ham, bacon, sausages, brats…the works!)
Rub the patties down with some salt and homemade Daring Gourmet Chinese Five Spice Powder (or you can purchase it at the store).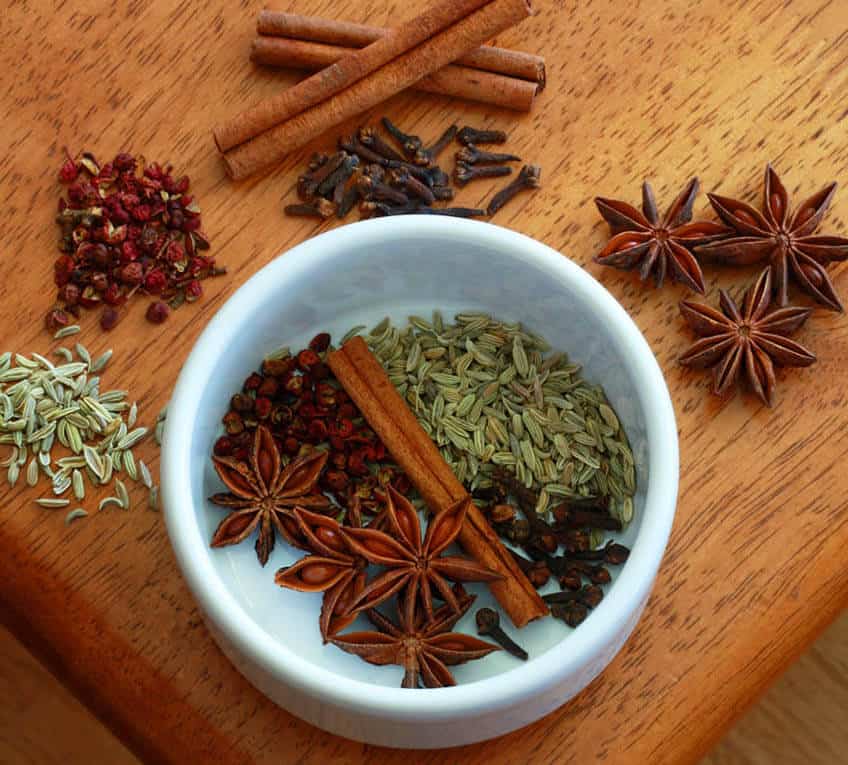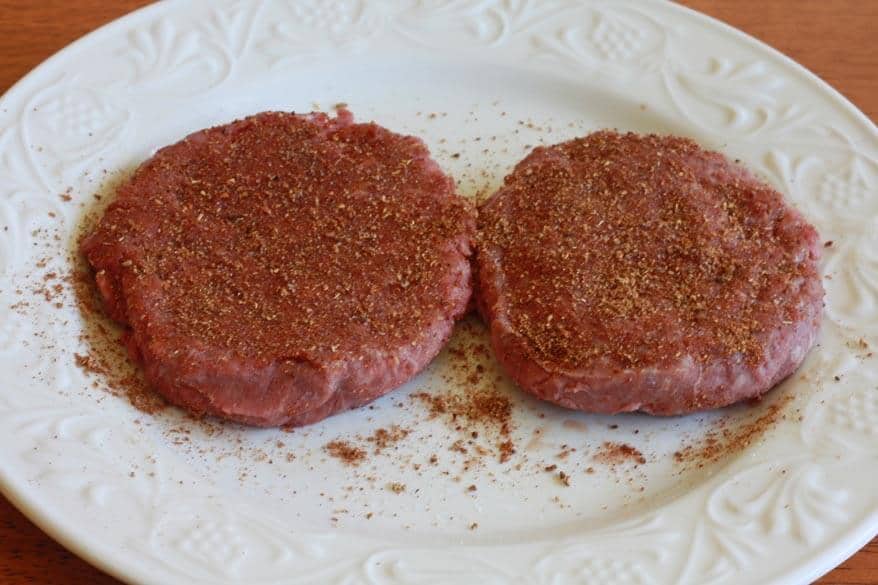 Fire up your grill and cook the patties according to your preferred doneness.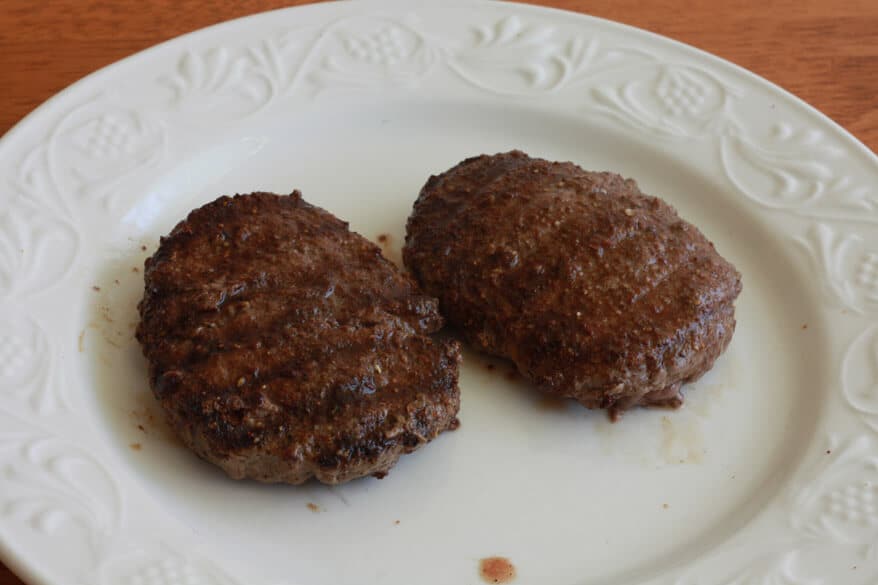 In the meantime, already have the mushrooms cut up and the other ingredients laid out.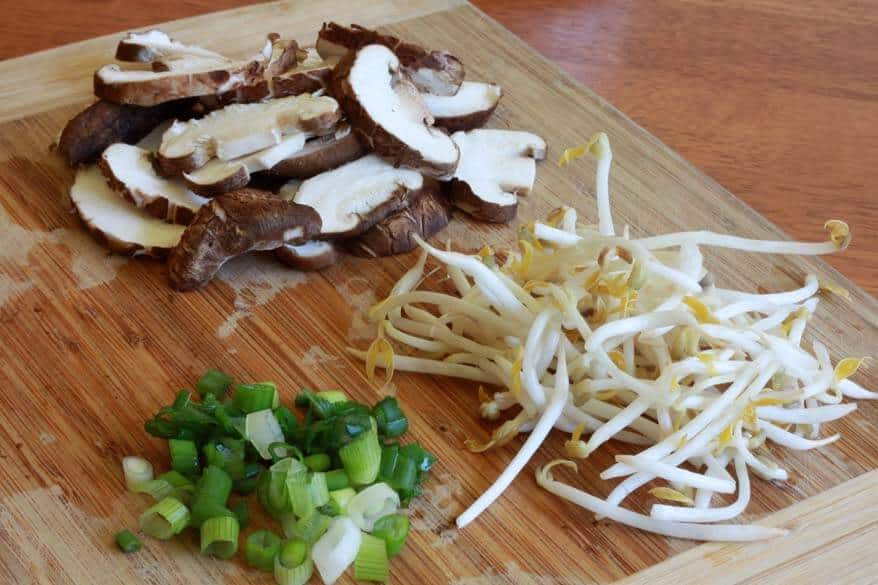 Stir the sauce ingredients together.
Saute the shiitake mushrooms in the oil over medium-high heat until tender, about 4-5 minutes.
Pour in the sauce.
Simmer for about 4 minutes.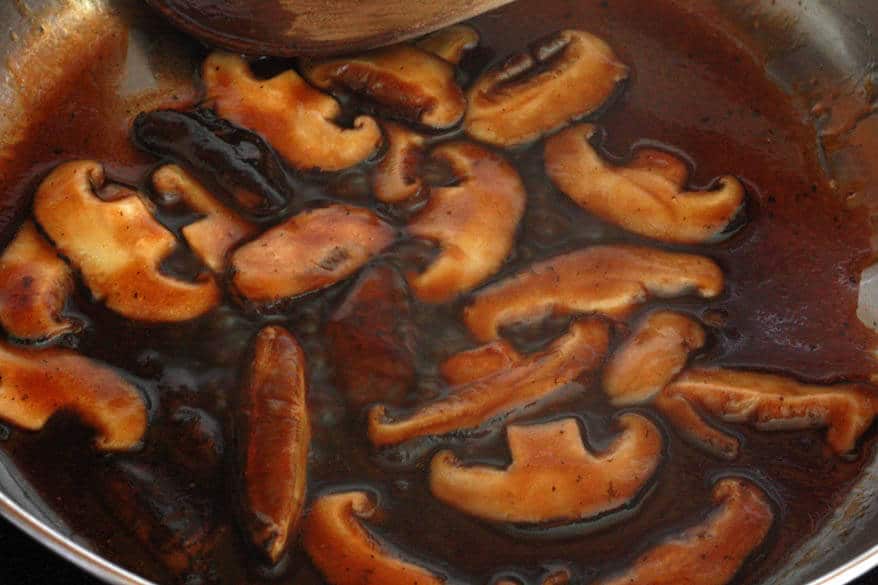 Add the bean sprouts and green onions.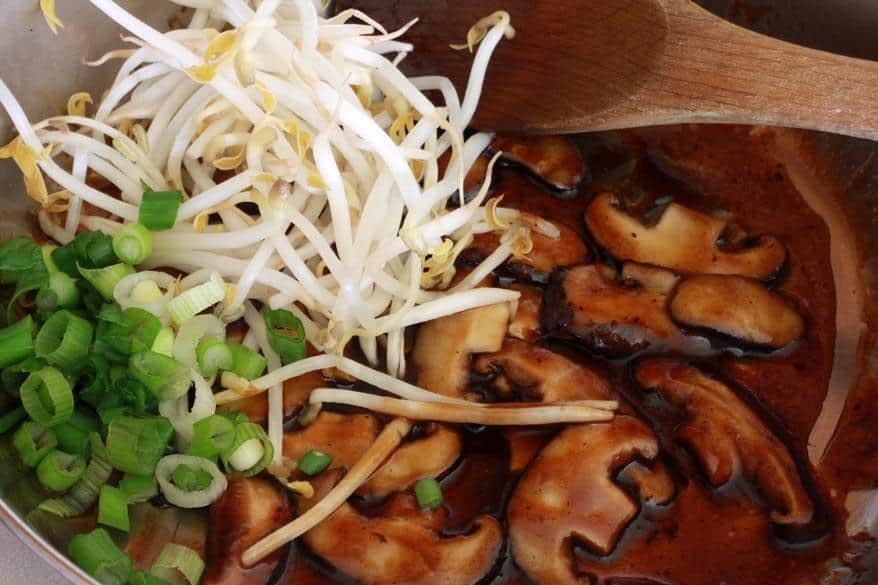 Toss to coat and remove from heat (otherwise the bean sprouts won't be crispy).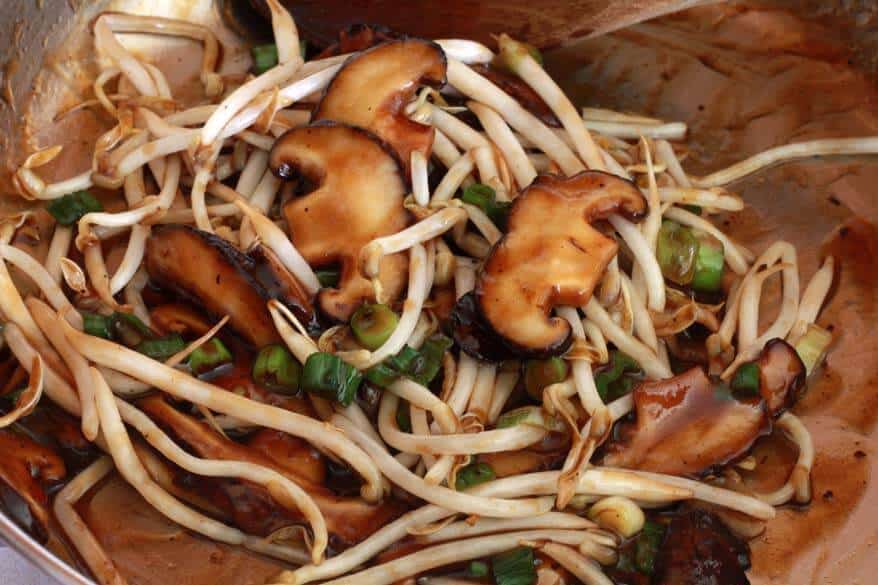 Place the patties on the hamburger buns and top with the mushroom-bean sprout mixture.
Enjoy!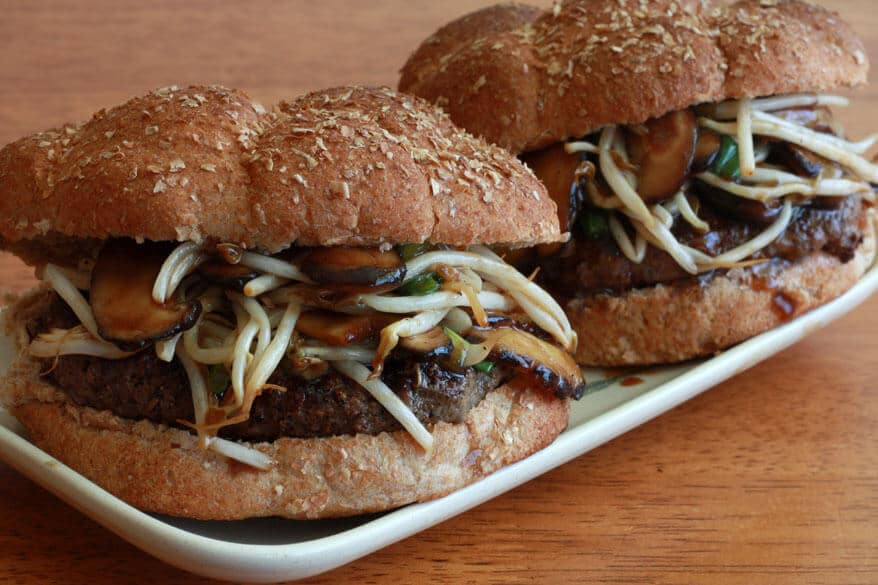 Asian food lovers, don't forget to check out this recipe for the Best Homemade Teriyaki Sauce! 

Shanghai Burgers (and introducing The Burger Project!)
:
The Daring Gourmet, www.daringgourmet.com
Ingredients
2 beef hamburger patties
2 teaspoons Daring Gourmet Chinese Five Spice Powder (or store bought)
1 tablespoon extra virgin olive oil
6 large shiitake mushrooms
2 green onions, chopped
1 cup fresh bean sprouts
⅓ cup hoisin sauce or make your own
1 teaspoon sesame oil
2 tablespoons soy sauce
1 tablespoon brown sugar
¼ teaspoon pepper
2 teaspoons rice vinegar
2 whole wheat hamburger buns
Instructions
Rub down the hamburger patties with some salt and about a teaspoon of Chinese five spice powder per patty. Grill the patties according to desired doneness.
In the meantime, combine the sauce ingredients in a small bowl.
Heat the oil in a skillet over medium high heat and saute the mushrooms until tender, about 4-5 minutes.
Add the sauce, stir to combine, and simmer for 4 minutes. Remove from heat and add green onions and bean sprouts and toss to coat. Don't continue to simmer after adding the green onions or bean sprouts otherwise they won't be crispy.