Here is a dish I threw together a few years ago and it's been a family favorite since.  It's quick and easy to assemble.  It's also a perfect dish for using up leftover chicken.  A delicious blend of Asian flavors, tender chicken, and crunchy cashews makes for a fantastically flavorful dish.
The sichuan pepper really makes a difference in these Sichuan Chicken and Cashew Noodles.  It can be purchased at Asian stores on online.  Though called "pepper", it actually isn't pepper at all.  Native to northern China, it is related to the rue or citrus family.  Highly aromatic but imparting no heat, sichuan pepper has a very unique taste, and one that's relatively unknown in the Western world.  It's definitely worth buying – among other reasons, it's one of the key ingredients in Chinese Five Spice Powder and plays a central role in the flavor of authentic Kung Pao Chicken.
Let's get started!
Boil the chicken breast in order to both cook the chicken and create a delicious chicken broth which we're going to use in the sauce.  You can also skip this step and use shredded chicken you may already have on hand.
Chop the green onions and cilantro.
Mince the garlic.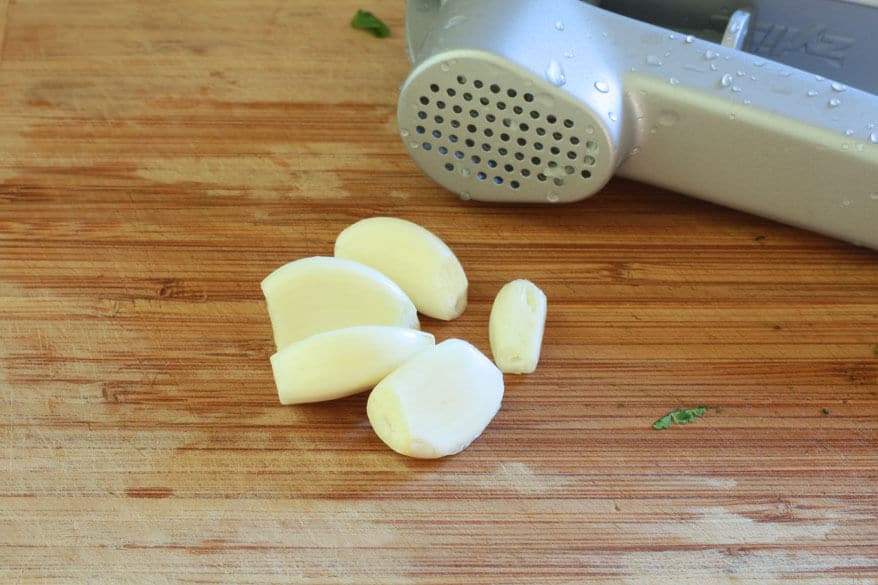 Combine the green onions, cilantro, and garlic in a bowl along with the peanut butter, chili sauce, soy sauce, red wine vinegar, sesame oil, olive oil, chicken broth (either from the chicken you cooked, or use bouillon), and sichuan pepper.
When the chicken is cool enough, shred it.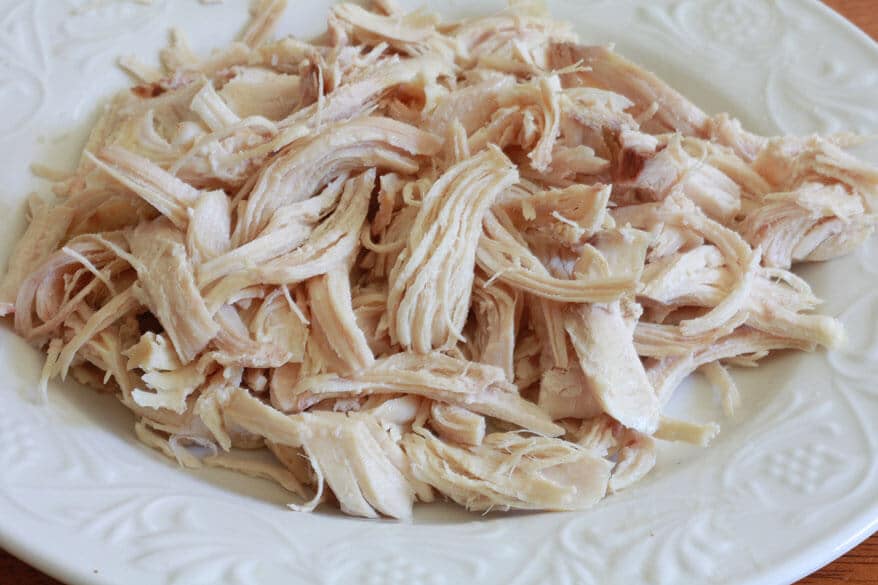 Cook the pasta according to package directions.  Place the noodles in a large bowl and add the chicken and cashews.  Toss to combine.
Pour the sauce over the noodles and toss and stir to combine.
That's it!  You're done!  Serve at room temperature.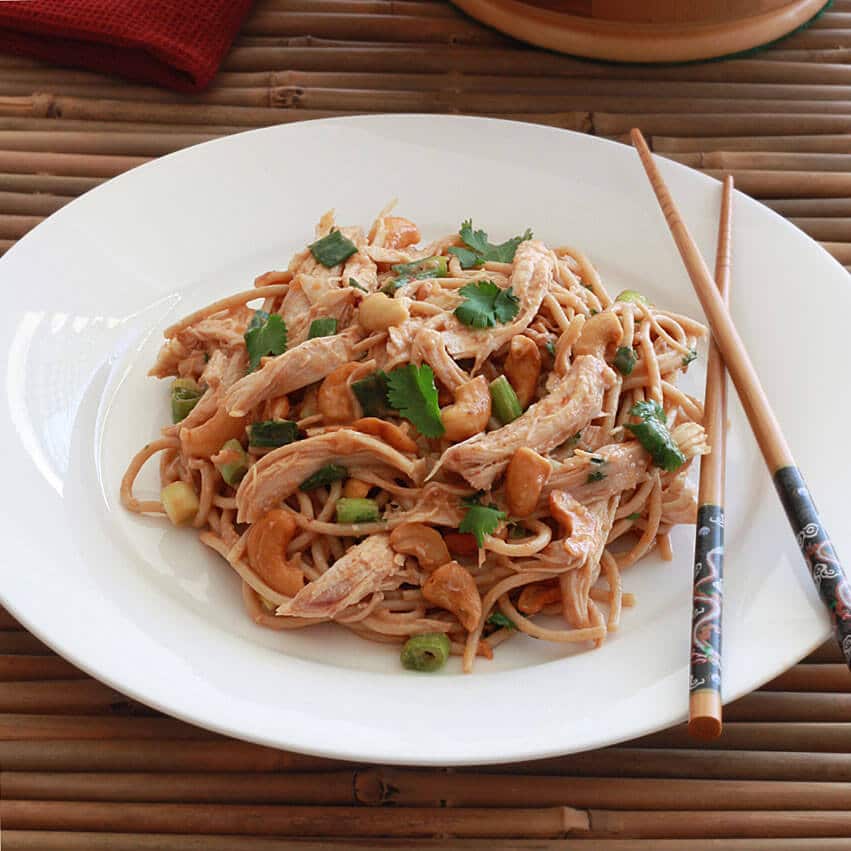 Asian food fans, don't forget to check out this recipe for the Best Homemade Teriyaki Sauce!

Sichuan Chicken and Cashew Noodle Salad
:
The Daring Gourmet, www.daringgourmet.com
Ingredients
1 package (1 lb) whole wheat spaghetti noodles, or Chinese egg noodles, prepared according to package directions
1 large chicken breast, bone-in/skin-on (or about 2 cups shredded chicken)
⅓ cup roasted cashews
6 green onions, chopped
¼ cup fresh cilantro, chopped
3-4 garlic cloves, minced
¼ cup smooth natural peanut butter
¼ cup chili sauce
2 tablespoons soy sauce
2 tablespoons red wine vinegar
2 tablespoons sesame oil
¼ cup extra virgin olive oil
¼ cup chicken broth
1½ teaspoons dry roasted sichuan pepper, crushed
Instructions
Place the chicken breast in a saucepan and add enough water to just cover the chicken. Add ½ teaspoon salt. Bring to a boil, reduce the heat to medium, cover and simmer for 30 minutes or until the chicken is done. Reserve ¼ cup of the chicken broth. Save the rest for another use.
While the chicken is cooking, cook the noodles.
In a medium bowl, combine all ingredients except for the noodles, chicken, and cashews.
Place the noodles in a large bowl and add the chicken and cashews. Toss to combine. Pour the sauce over the noodles and toss and stir until combined.
Serve at room temperature.