Halloween is approaching and while I didn't bake or cook anything "scary", I thought I'd share something with you that's nonetheless fitting for the season:  Ultimate Pumpkin Bread!  Whether you like or dislike pumpkin bread or may think you already have the best recipe for it, you're sure to love this version.  It's bursting with flavor and is incredibly moist.  You won't be able to stop at one, or even two, slices.  It's the best pumpkin bread I've had.
And for the "Halloween" part of this post I'm going to take you on a pictorial tour of one of the neatest places I've been:  Goblin Valley State Park in Utah.
We visited Goblin Valley a couple of months ago on our trip to Utah for my grandpa's 90th birthday. It amazes me that neither my husband or I had ever heard of it before.  And virtually everyone we've spoken to about since has never heard of it either.  Even my dad, who grew up just an hour and a half away from Goblin Valley, had never heard of it!  My grandpa and my husband's step-father are the only two people we've encountered who have heard of it and been there.  Crazy! After having seen it, I can't believe it has remained so relatively unknown.  Probably because it's a State and not a national park.  Still, it amazes me that it's been such a well-kept secret.  My husband and I both agree, Goblin Valley State Park is one of the most unique and fascinating places we've ever seen.
From Wikipedia:  "[Goblin Valley's] eminent feature is its thousands of hoodoos and hoodoo rocks, which are formations of mushroom-shaped rock pinnacles, some as high as several meters."
From the State park's website:  "Journey to this strange and colorful valley, which is unlike any other in Utah. The landscape, covered with sandstone goblins and formations, is often compared to Mars. Explore the geology, and camp among the nooks and gnomes."
Our kids LOVED it!  Another thing that was so amazing about it is that this valley is baby-proofed!  The ground and all of the rocks are smooth and rounded and there are no cliffs or drops.  Our 3 year old wandered around with us at his will and had SO much fun!  It's a fantastic place for kids and adults alike.
So without further ado, come join me and my family on a tour through Goblin Valley!
Check out these Goblins that are just at the park entrance.  So neat!  Each one is distinct in appearance.  The way they're situated is almost as if they're there to greet each visitor:  "Welcome to our Valley!"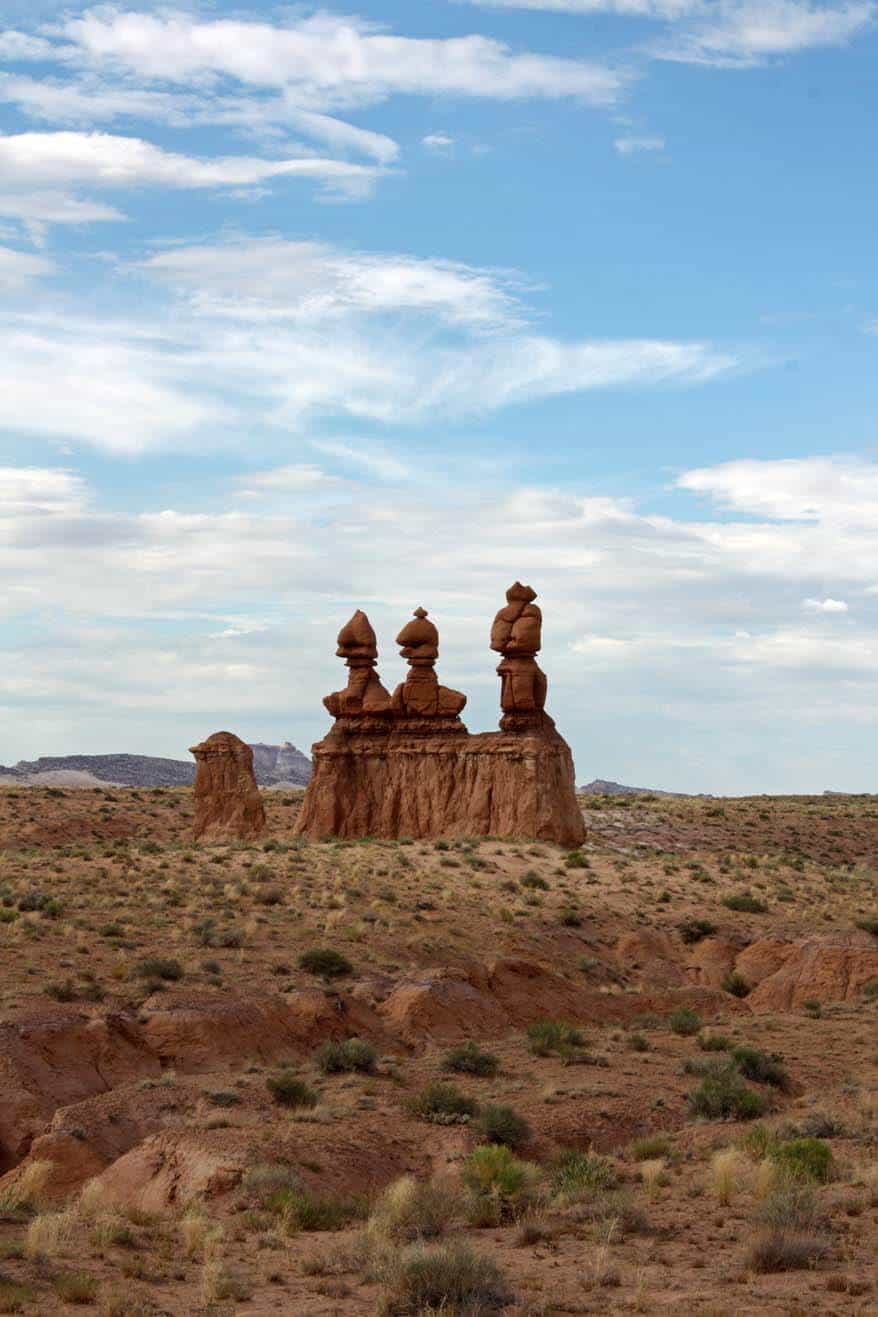 My wonderful family.  Sorry, this tour includes no pics of me.  I'm always the one behind the camera.
My studly husband.
This picture really puts into perspective just how vast this valley is!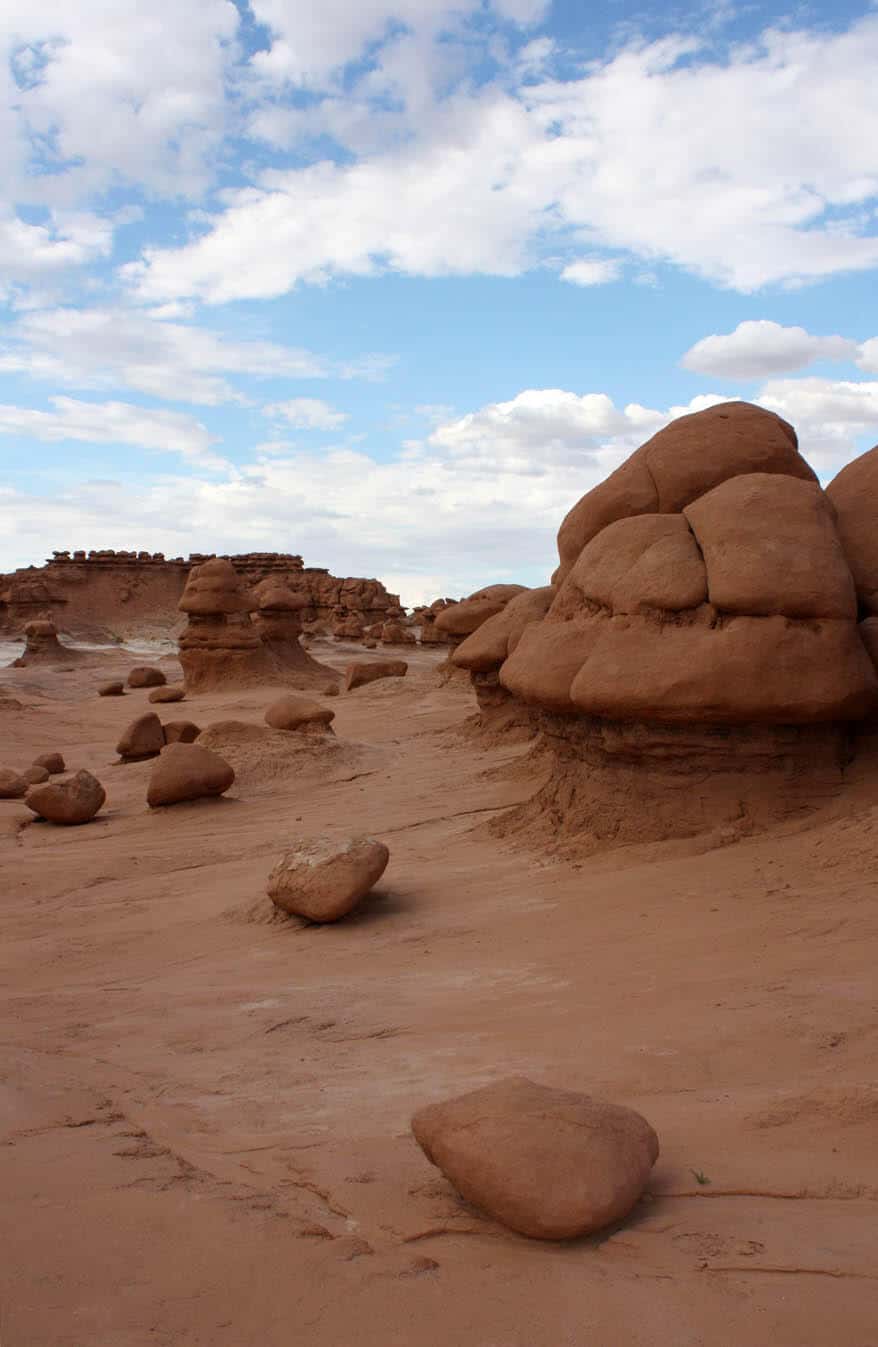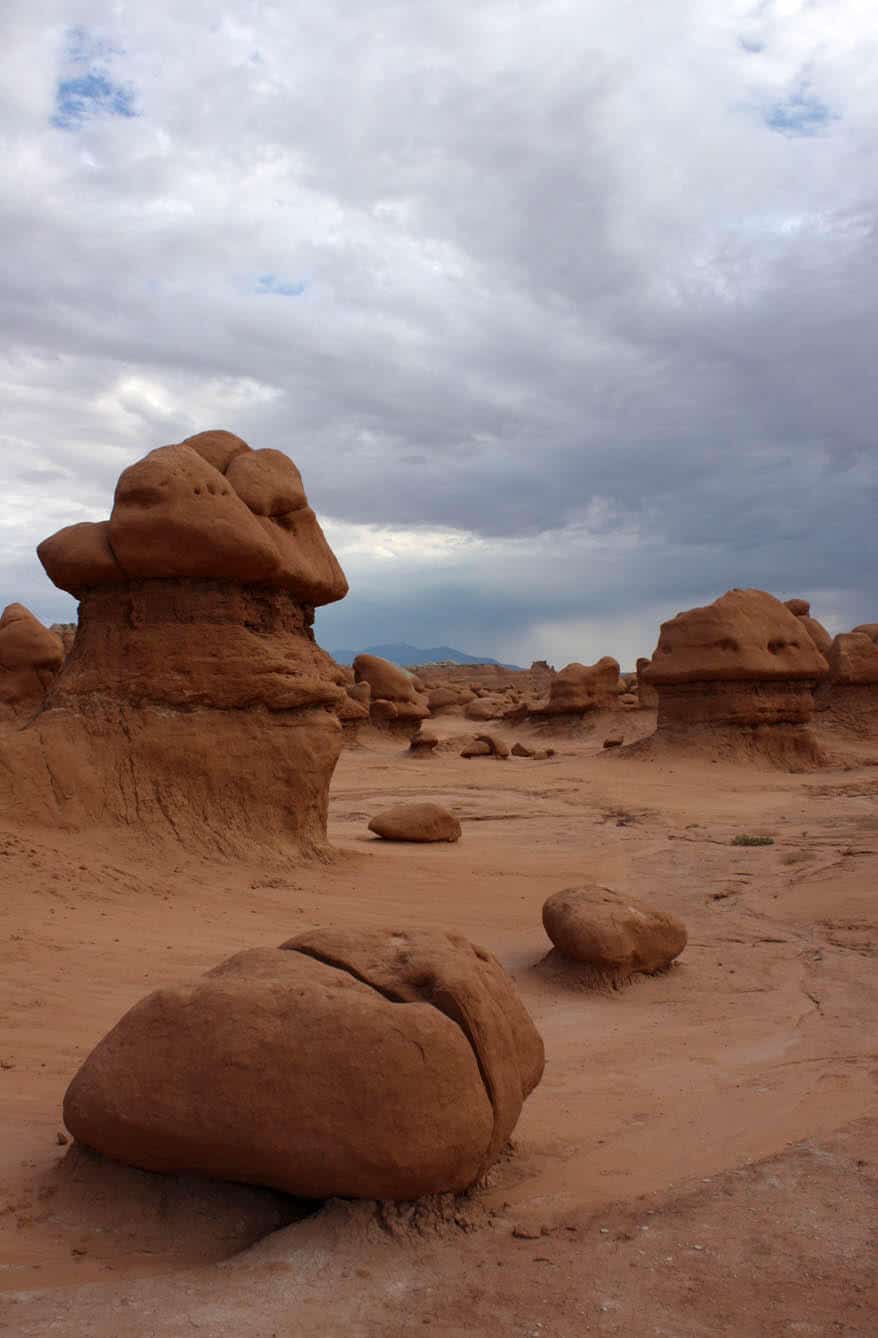 I love this picture!  My 3 year old Liam in the Valley of the Goblins.
Absolutely incredible!  Thanks for joining me and I hope you enjoyed your tour!
And now, for the incredible Ultimate Pumpkin Bread Recipe!

Ultimate Pumpkin Bread (+ a Tour Through Goblin Valley!)
:
The Daring Gourmet, www.daringgourmet.com
Ingredients
For the Topping:
• 5 tablespoons packed light brown sugar
• 1 tablespoon all-purpose flour
• 1 tablespoon unsalted butter, softened
• 1 teaspoon ground cinnamon
• ⅛ teaspoon salt
For the Bread:
• 2 cups all- purpose flour
• 1½ teaspoons baking powder
• ½ teaspoon baking soda
• 1 (15-ounce) can unsweetened pumpkin puree
• 1 teaspoon salt
• 1½ teaspoons ground cinnamon
• ¼ teaspoon ground nutmeg
• ⅛ teaspoon ground cloves
• 1 cup (7 ounces) granulated sugar
• 1 cup packed (7 ounces) light brown sugar
• ½ cup organic canola oil
• 4 ounces cream cheese, cut into 12 pieces
• 4 large eggs
• ¼ cup buttermilk
• 1 cup walnuts, toasted and finely chopped
Instructions
For the topping
Using your fingers, combine all of the ingredients in a small bowl until the texture is like wet sand. Set aside.
For the bread
Preheat the oven to 350 degrees F. Grease two 8½ by 4½-inch loaf pans.
In a medium bowl, sift the flour, baking powder and baking soda. Set aside.
In a large saucepan over medium heat, combine the pumpkin puree, salt, cinnamon, nutmeg, and cloves. Stirring constantly, cook the pumpkin mixture for 6-8 minutes until the mixture is reduced to 1½ cups. Remove the pot from the heat and add the white and brown sugars, oil, and cream cheese. Stir until combined and let the mixture sit for a few minutes until the cream cheese is melted and then whisk the mixture until no lumps of cream cheese remain.
Whisk the eggs and buttermilk together in a small bowl. Add the egg mixture to pumpkin mixture and whisk to combine. Gently fold the flour mixture into pumpkin mixture just until combined, do not over-stir. It's okay if a few small lumps of flour remain. Gently fold the walnuts into the batter.
Divide the batter between the two loaf pans and sprinkle the topping evenly over each loaf.
Bake the loaves on the middle rack for 45-50 minutes until a toothpick inserted into the middle of the loaf comes out clean. Let the pumpkin bread cool in the loaf pans for 20 minutes before removing and transferring them to a wire rack to cool completely, at least an hour and a half.
Adapted from
Cook's Illustrated