This edible wild vegetable is known by many names but its scientific name is Salicornia and it's a succulent that is native to North America, Europe, South Asia and South Africa.  In the United States they're commonly known as "sea beans" and in British Columbia, Canada they're called "sea asparagus."  In the UK it's known as "samphire", in eastern Canada it's called "samphire greens" or as "crow's foot greens" in Nova Scotia, and other names for it include "sea pickle" and "marsh samphire."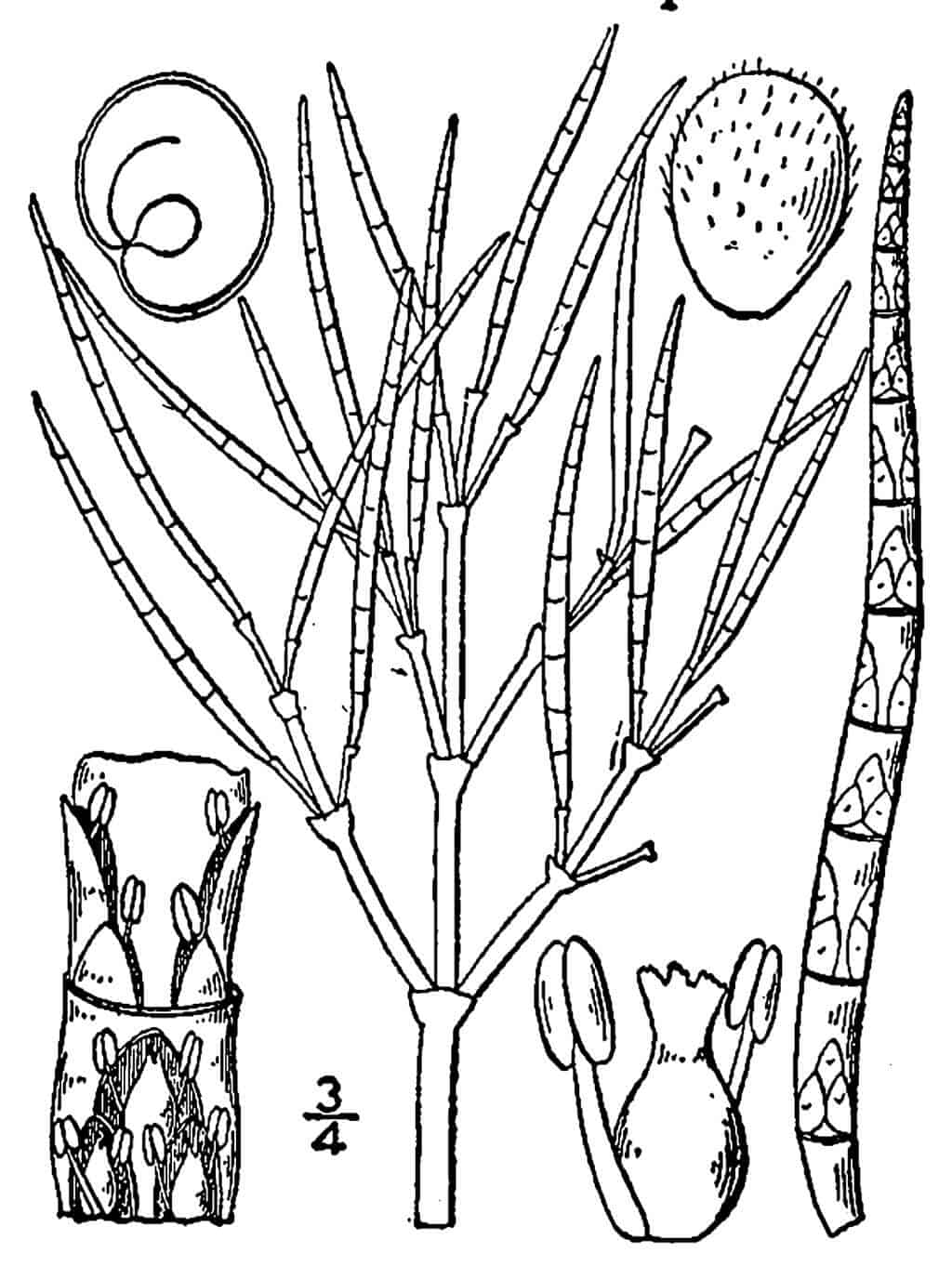 Considered a delicacy in most areas, sea beans are crispy with a salty flavor and they can be eaten raw in salads, steamed, boiled or sauteed.  They sell for as much as $20 a pound at farmer's markets but you can find this edible plant in the wild for free, and in large quantities, if you know where to look.
Here is a comprehensive article I found detailing the nutritional value of sea asparagus written by Dr. David Klein:  Article.

Sea beans grow in coastal salt marshes and along the shores of salt lakes.
If you live near these areas or have visited the coast, chances are you've frequently seen them and once you know what they look like you can't miss them.  Just be sure to avoid areas where dogs like to visit!  They break off with a clean snap and you can keep them in the crisper drawer of your fridge or in a cup of water like you would to revive celery.

We live near the coast and regularly visit the beach as a family.  Recently we've been enjoying foraging for these sea beans and our kids have fun searching for, identifying and picking them.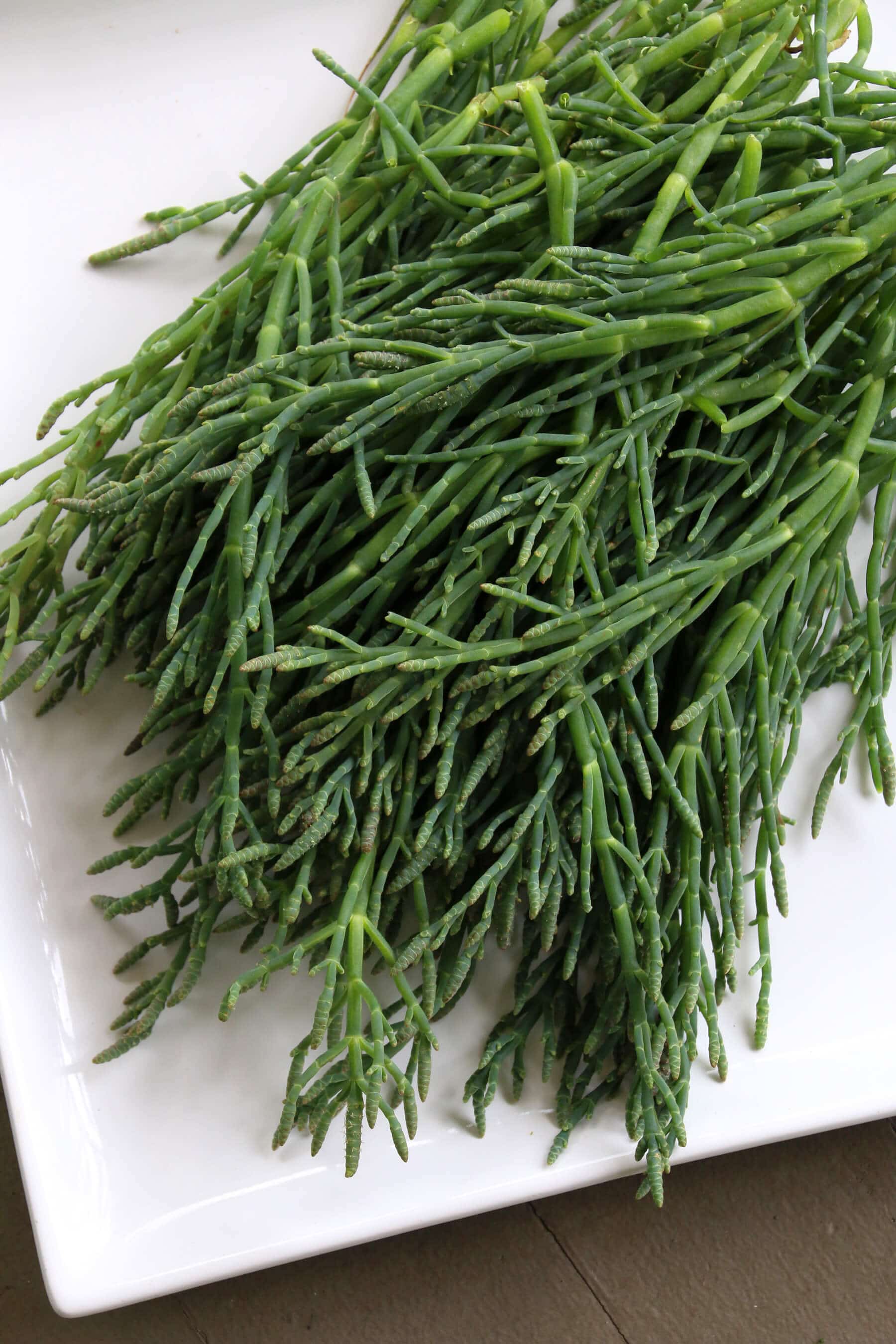 Plump with salt water, these crispy vegetables are already seasoned with sea salt and pair naturally with seafood.  Just lightly steam or boil them and serve them alongside your fish or shellfish for a tasty, delicate and delightfully crunchy vegetable.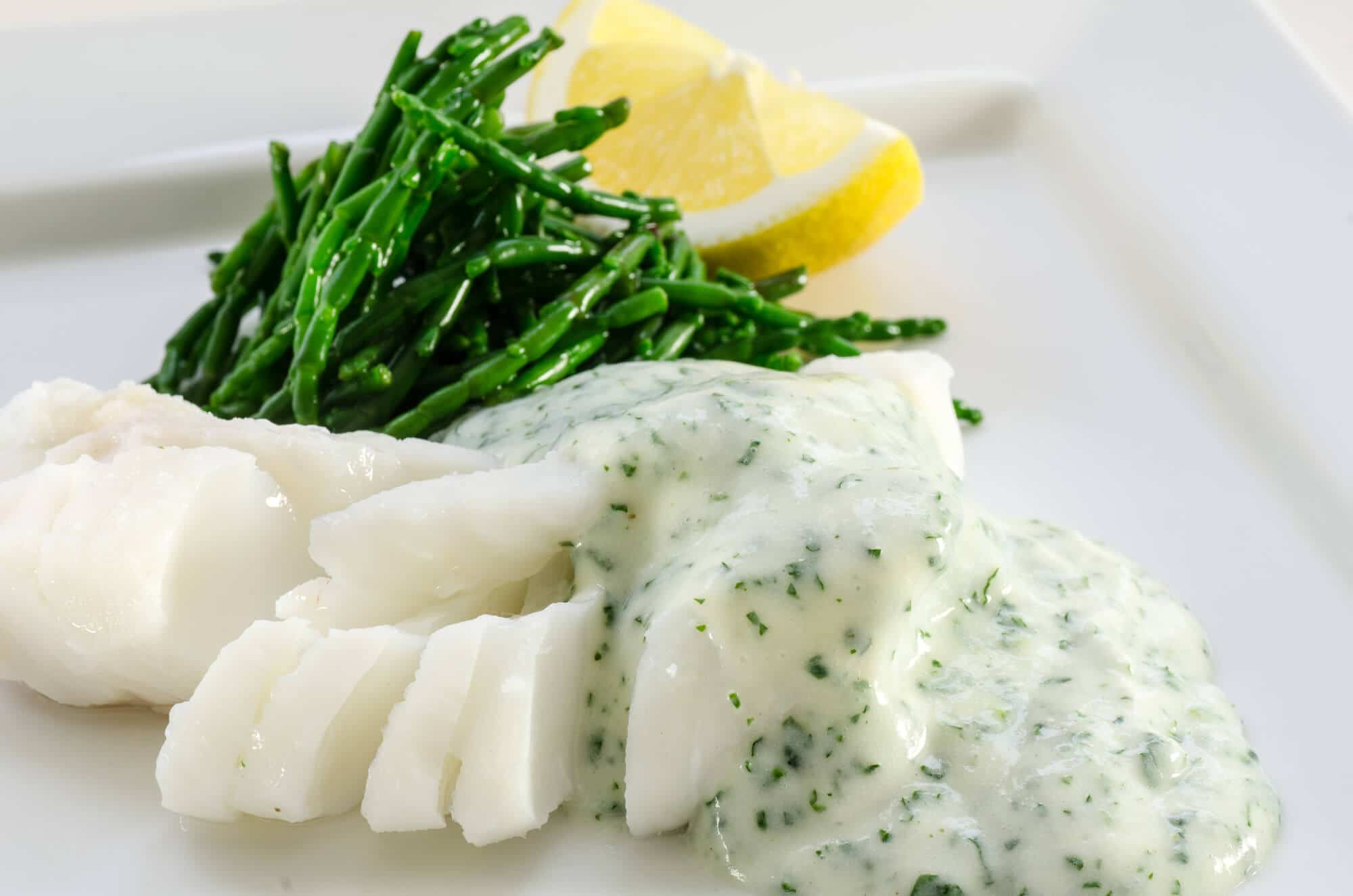 They're also great sauteed and added to a variety of stir-fries.
Sea beans are also great eaten raw in salads where their texture and salty flavor are highlighted.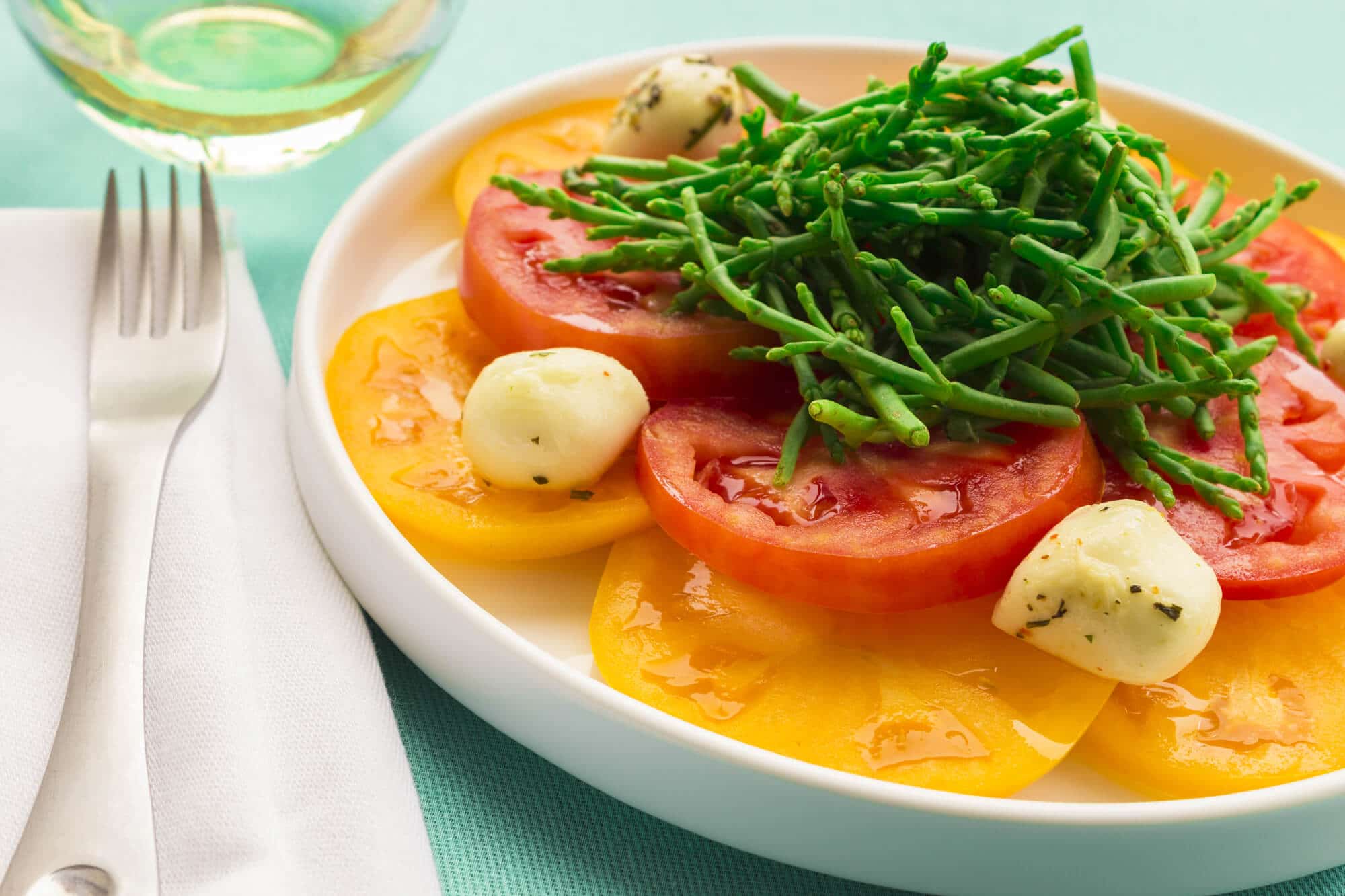 The next time you're near the coast or a salt lake, take a minute or two to scope out the area and more than likely you'll find this tasty vegetable that you can take home with you to enjoy for lunch or dinner!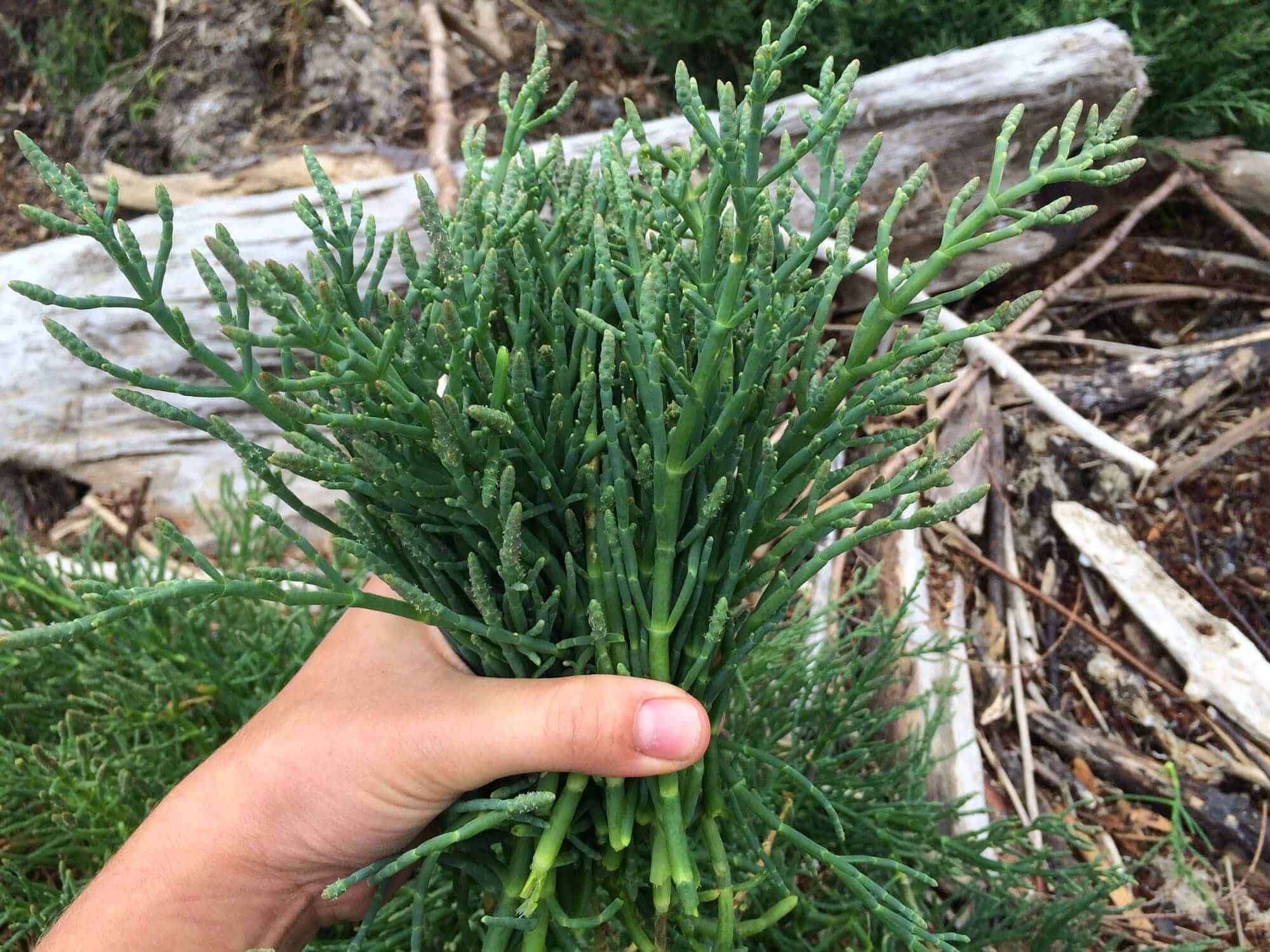 Disclosure: To ensure safety and selection of the correct plant, refer to diagrams and descriptions from a reputable plant identification guide.