Marzipan potatoes, known as Marzipankartoffeln, are a favorite treat in Germany, especially during the Christmas season.  Make your own with this Marzipankartoffeln recipe – they're super easy, super delicious, and make the cutest gifts!
What Are Marzipankartoffeln?
Move over cookie dough and marzipan lovers unite!  Those of you who have been making my homemade marzipan know how addictive this stuff is.  And what's so great about it is that it's so doggone easy to make.  Delicious, fast and easy – now that's a winning combination!
Here's a fun and easy way to put this marzipan to use.  All over Germany this time of year in virtually every grocery store you can find these delectable tender marzipan candies dusted in chocolate.  They're called Marzipankartoffeln (marzipan potatoes) not because they resemble baby potatoes in appearance.
Chewy, tender and sweet, these marzipan goodies are a true delight!
I had some marzipan leftover from my Christmas baking and was trying to decide what to make with it.  Like a flash, I remembered these delicious little Marzipankartoffeln I used to enjoy every year in Germany.  I haven't had these since I moved to the U.S. eleven years ago!
These German marzipan potatoes were always a favorite treat of mine and making them yourself is super simple.  Beyond making a the base batch of homemade marzipan, there's really very little left to do.
Easy and delicious, these Marzipankartoffeln also make super cute gifts wrapped up in little bags!
Marzipankartoffeln Recipe
Let's get started!
Whip up a batch of my EASY homemade marzipan.
Refrigerate as instructed in the recipe.
Place the marzipan and the powdered sugar in a large mixing bowl.
Use your hands to combine it into a stiff mass.  Keep kneading it until the powdered sugar is all incorporated.  It will be stiff but if it's too dry to roll into small balls, add just a half of a teaspoon or so of water at a time.
You should have a stiff but malleable dough that doesn't brittle apart when you roll it into balls.
Break off small pieces of dough and roll them into balls between the palms of your hands.  They should be 3/4 inch in diameter.
Place a few at a time in a bowl of Dutch process cocoa and toss to coat.
Place the chocolate-coated marzipan balls in a sieve and shake over the bowl of cocoa powder to remove the excess cocoa.
That's it!
Your Marzipankartoffeln / German Marzipan Potatoes are done!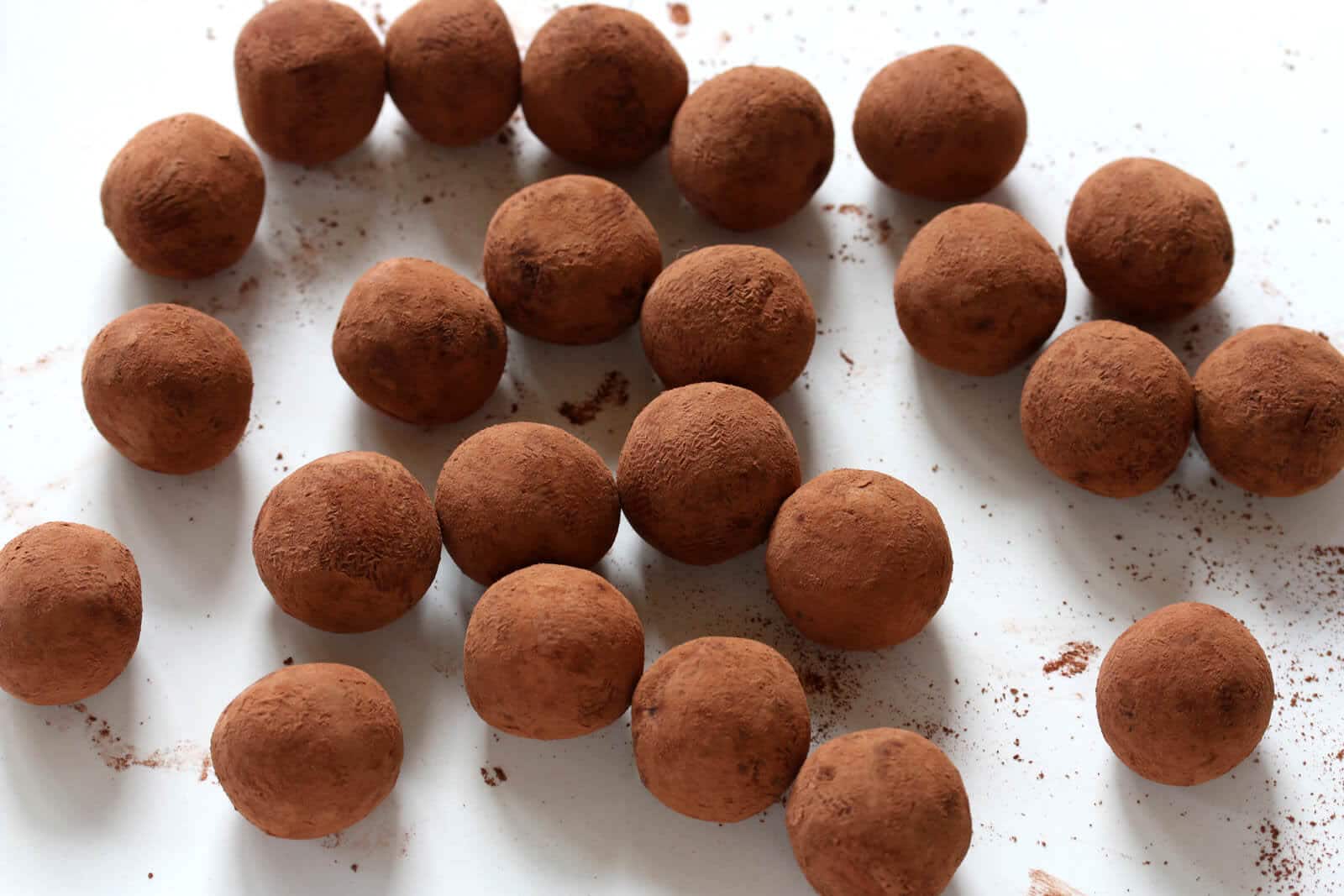 Keep the Marzipan Kartoffeln stored in an airtight container.  If you made the marzipan with traditional egg white I recommend keeping them stored in the fridge.  They'll last for up to a couple of weeks.  If you used corn syrup you can store them outside the refrigerator and they'll last even longer (note, using corn syrup they won't have as tender of a texture).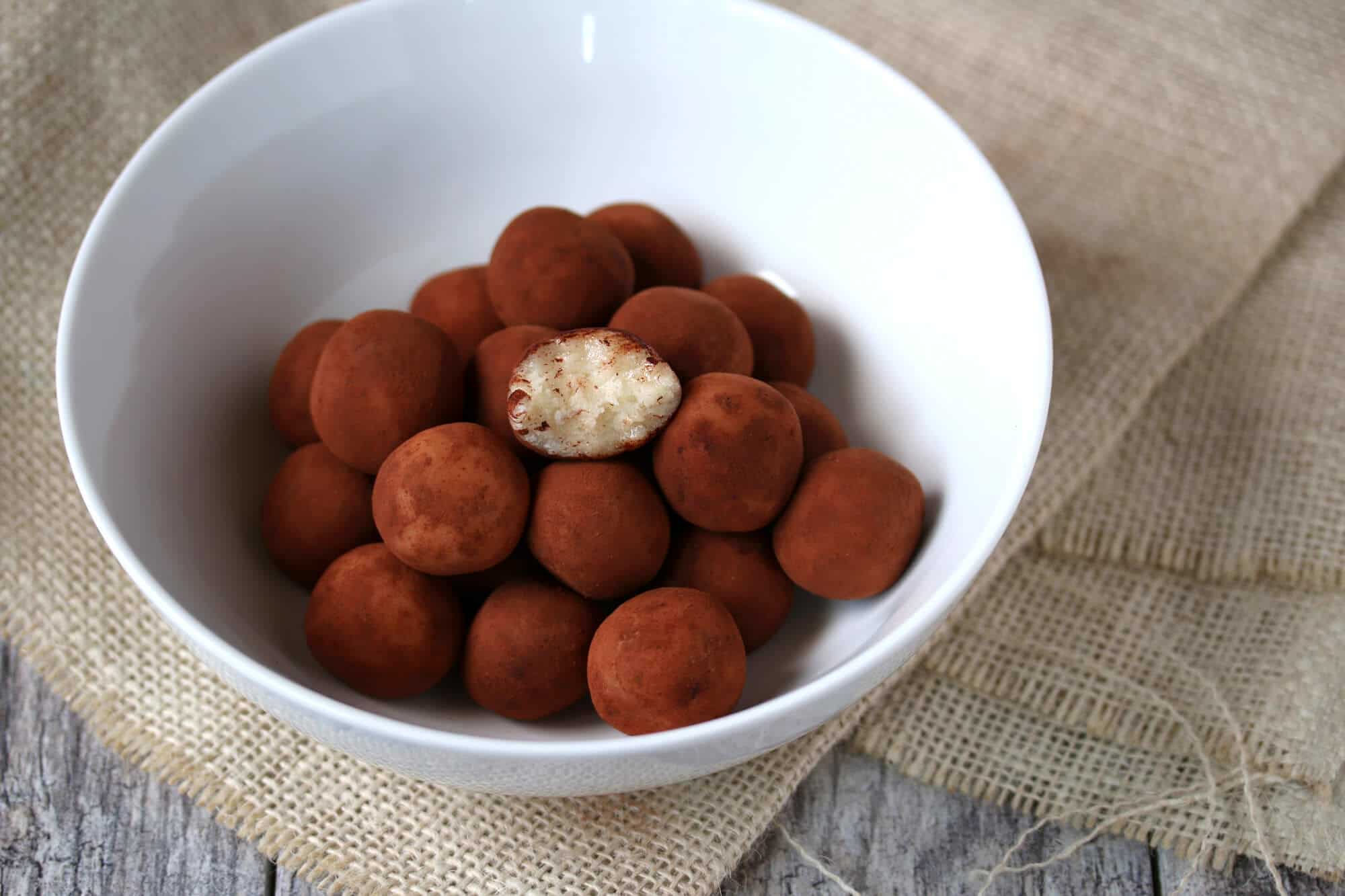 Enjoy!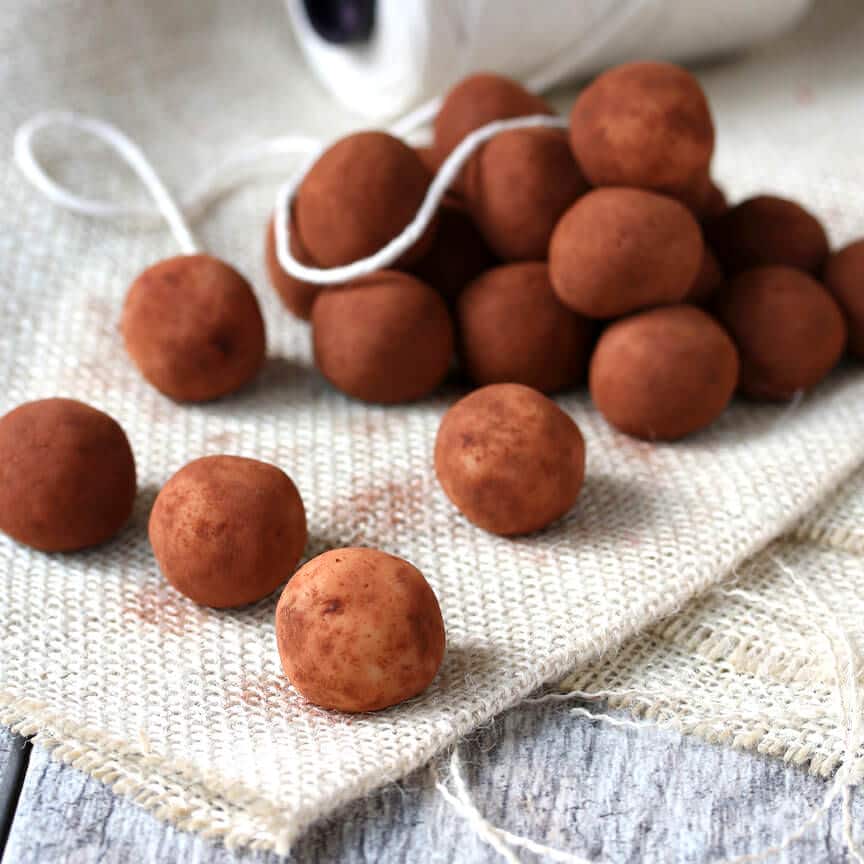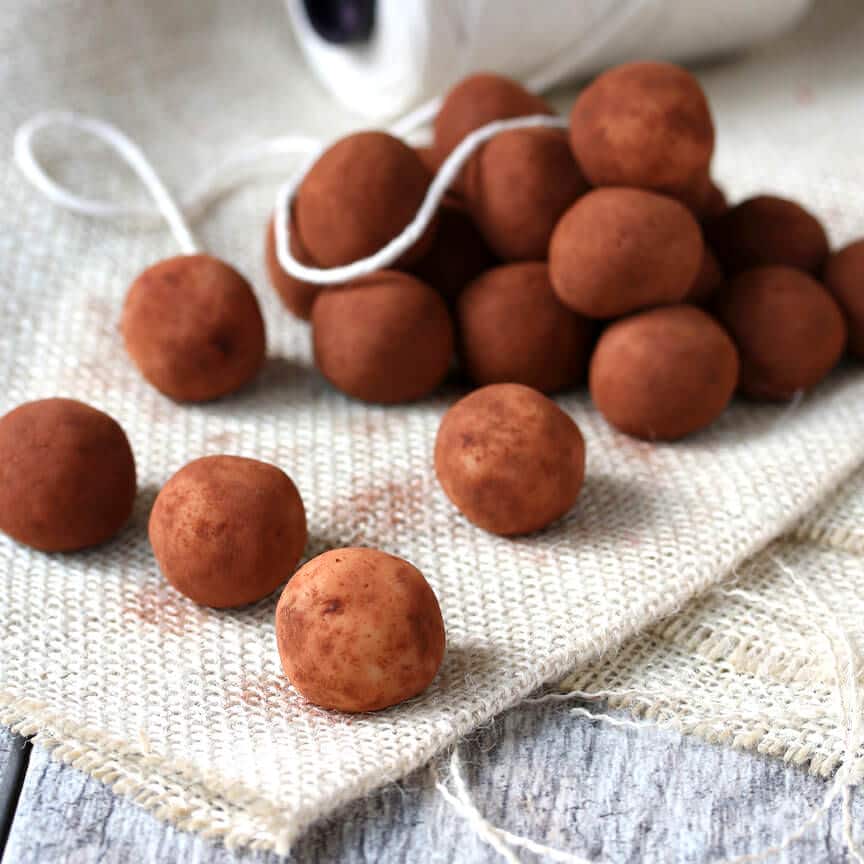 Marzipankartoffeln (Marzipan Potatoes)
Experience these delicious German marzipan treats that are especially popular during the holidays!
Ingredients
3/4

cup

sifted powdered sugar

1/2

teaspoon

water

, plus more if necessary

3

tablespoons

Dutch process cocoa powder
Instructions
Place the marzipan in a large mixing bowl with the powdered sugar. Use your hands to knead the mixture until the powdered sugar is incorporated. The marzipan will be stiff but should be malleable and able to be rolled into small balls without crumbling apart. If necessary, add the water and more if necessary, a few drops at a time.

Break off pieces of the marzipan and roll them into 3/4 inch sized balls.

Place the cocoa powder in a small bowl and add the marzipan balls in a few at a time, tossing them in the chocolate until coated.

Place a sieve over the bowl and shake the chocolate-covered marzipan balls in it to release the excess chocolate.

Store in an airtight container. (If you used the traditional egg white when making the homemade marzipan, keep them stored in the fridge for up to two weeks. If you used corn syrup you don't need to keep them in the fridge and they will last even longer. Note, if made with corn syrup the texture won't be as tender.)
Nutrition
Serving:
1
Marzipankartoffel
|
Calories:
53
kcal
|
Carbohydrates:
7
g
|
Fat:
2
g
|
Sodium:
2
mg
|
Potassium:
30
mg
|
Sugar:
6
g
|
Calcium:
5
mg
|
Iron:
0.2
mg
Originally published on The Daring Gourmet December 29, 2015