As an Amazon Associate I earn from qualifying purchases.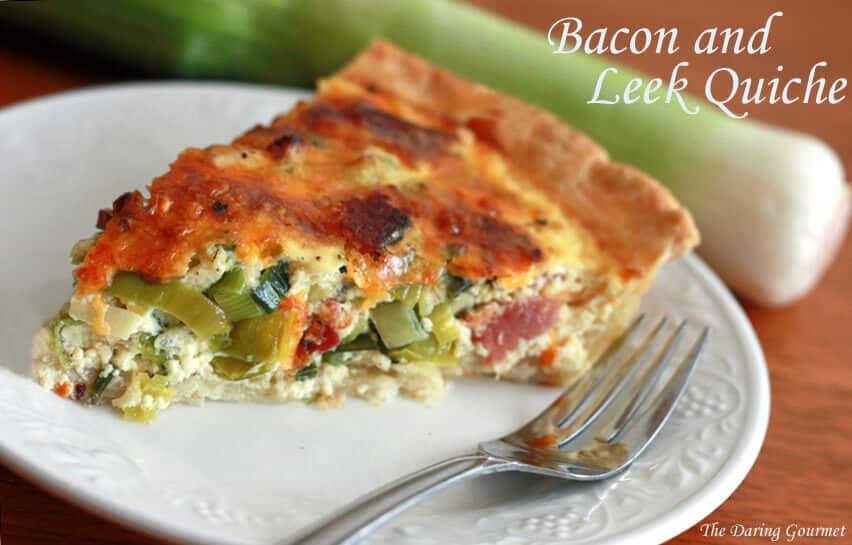 Practically everything tastes better with bacon, don't you think?
And to be fair, bacon really gets a bad rap – as do a lot of things that the food industry decides to target for a time, and so we avoid them for a decade or two resorting to "safer" alternatives just to find out that the safer alternatives are in fact more dangerous than the things we were advised to avoid in the first place!  Great.  We need look no further than butter and the huge push towards "healthy" hydrogenated margarine for so many years – the increase in cancer rates finally raised the red flag on that one.  (And while we're on the subject of butter – yes, everything tastes better with butter, too.)  So, the moral of the story is, don't obsess, just be sensible.  Use good judgment and enjoy things in moderation.  Like bacon.
One slice of bacon only has 27 calories and less than a gram of saturated fat.  And if you buy uncured, which our family prefers to do, there's no need to worry about the nitrates.
Whether it's enjoyed plain, used in a dish of your choice, or incorporated into this mouth-watering quiche with buttery leek and oozing cheese, bacon is splendiferous.
You've had a long week.  So do yourself a favor this weekend:  Treat yourself to some bacon.  You deserve it.
Either make your own crust (recipe provided) or have this quiche in the oven within 10 minutes by using bought refrigerated pie crust.

Bacon and Leek Quiche
:
The Daring Gourmet, www.daringgourmet.com
Ingredients
You can use bought refrigerated pie crust or use recipe below:
For the quiche crust:
1½ cups all-purpose flour
½ teaspoon salt
1 stick (1/2 cup) unsalted butter, cut into cubes and chilled
3-4 tablespoons ice water
For the quiche filling:
1 cup half and half (for less calories, use milk)
3 eggs
¼ teaspoon salt
1 cup sliced leek
1 tablespoon butter
5 slices bacon, fried and broken in pieces
1 cup cheddar cheese, grated
Instructions
For the crust:
In a medium mixing bowl, combine the flour and salt.
Add the butter and use a pastry blender or two knives to cut the butter into the flour until the mixture resembles coarse breadcrumbs.
Sprinkle in the water, 1 tablespoon at a time, stirring with a fork until a rough dough mass is formed.
Form the dough into a ball and then flatten into a round disk. Use immediately or wrap in plastic wrap and refrigerate for up to two days.
Roll out the dough into a 12-inch round place it in a lightly greased 9-inch tart pan. Trim away any excess dough spilling over the edges.
Prick the bottom and sides of the pastry shell with the tines of a fork. Press a sheet of aluminum foil into the pastry shell.
Preheat the oven to 425 F and bake for 8 minutes. Then remove the foil and bake for another 3-4 minutes or until the pastry crust is dry but not brown. Remove from the oven and set aside.
For the filling:
Melt the butter in a small skillet over medium heat, add the leek and saute until tender, about 5-7 minutes. Remove from heat and set aside.
Combine the half and half, eggs, and salt in a medium bowl and whisk until smooth.
Spread the leek into the quiche crust and sprinkle the bacon over it. Pour the half and half/egg mixture over it and then sprinkle the cheddar cheese evenly over the quiche.
Preheat the oven to 325 F and bake for 35-40 minutes or until golden brown on top and the middle of the quiche is firm.