Behold the secret ingredient to giving your Mexican dishes an authentic and incredibly amazing flavor!  This homemade Mexican chorizo is easy to make and the flavor is out of this world!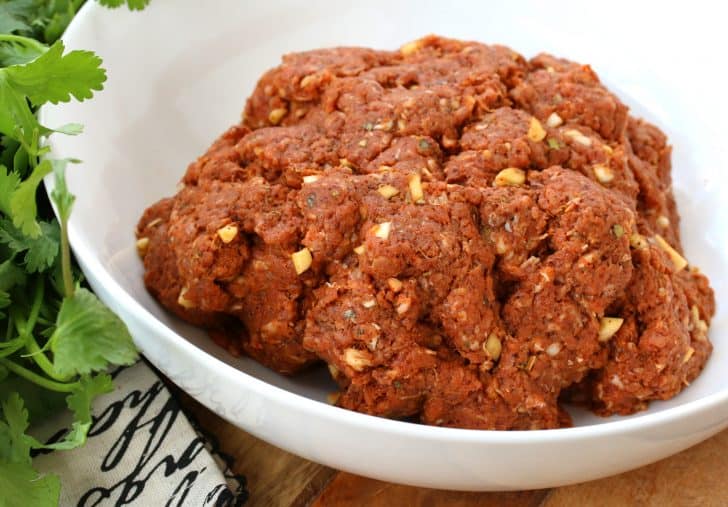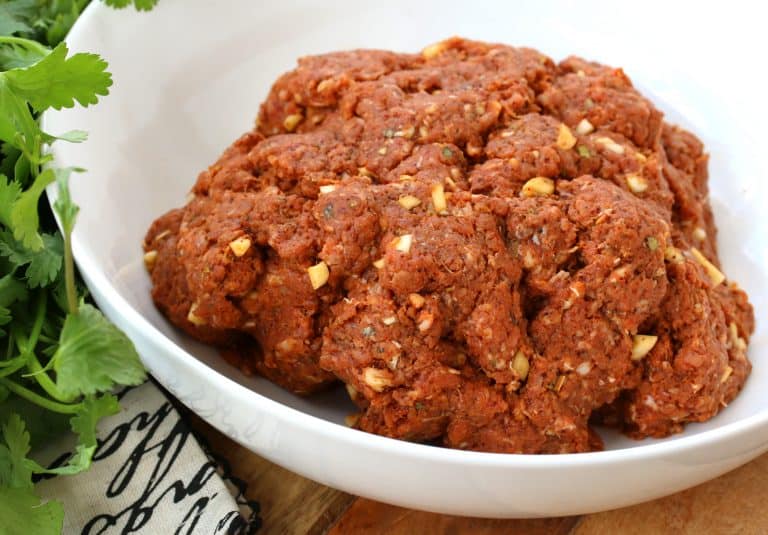 SALIVARY GLANDS AND LYMPH NODES. That's what you'll find in the list of ingredients of a lot of  store-bought chorizo. I bought some a while back, cooked with it, and it wasn't until after we had eaten it that I saw the foreboding list of ingredients.  Yes, I felt a little ill.
The "daring" in Daring Gourmet isn't referring to entertaining members of the lymphatic and exocrine families.
Since seeing that I haven't been able to stomach the thought of ever eating store-bought chorizo again.  I don't trust it.  That's right, I have trust issues with chorizo. So, I make my own. I don't bother using the sausage casings – no point since when cooking chorizo you remove it from the casing anyway. So I either grind my own pork or have the butcher do it for me. That way I know EXACTLY what's in it!  And, more importantly, what ISN'T!
Chorizo is a heavily spiced sausage commonly used in Mexican dishes. It's crumbled and fried up with whatever other ingredients the dish calls for. It's made with a variety of ingredients, including various ground chiles, coriander, cumin, cloves, cinnamon, garlic, paprika, salt, pepper, vinegar, etc. Many recipes call for about 1/4 lb at a time, so I divide it up into 1/4 lb "sausages" and freeze them so they're ready for use when I need them.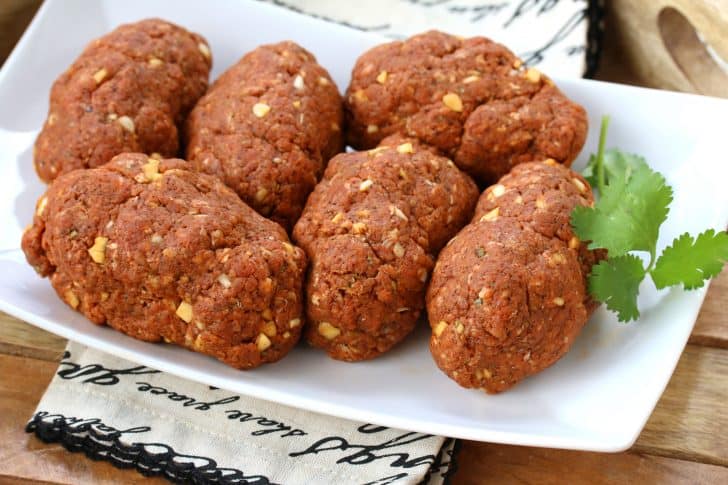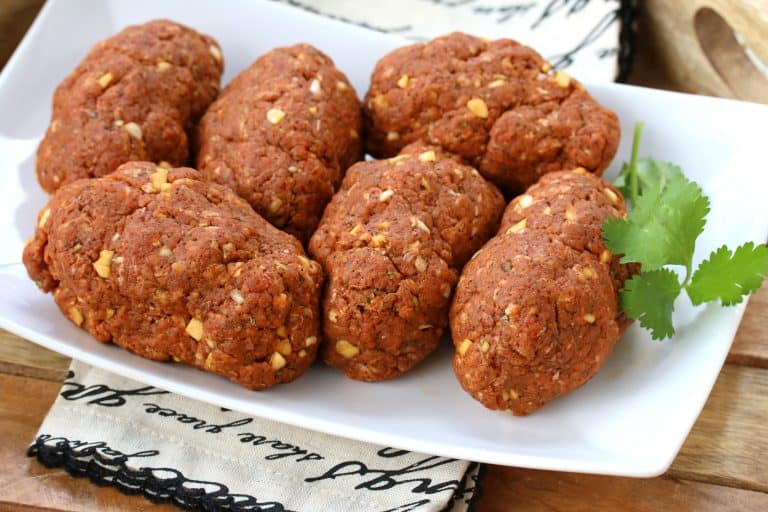 And as for my chronic trust issues with store-bought chorizo…I'm afraid it's a hopeless case, a lost relationship.  I don't think I can ever learn to trust it again . I suppose we could seek counseling together, store-bought chorizo and I, but what's the use? We never loved each other in the first place, have since lost the ability to communicate, and
"Now it's too late, baby, now it's too late…
Something inside has died and I can't hide it,
and I just can't fake it."
Store-bought chorizo:  We're through.
(Thanks, Carole King, for those fitting lyrics.)
This homemade Mexican chorizo is super simple to make.  I did the work in experimenting with the different spices and ratios – now all you have to do is combine the spices with the meat and you're done!  It's really that simple.  And this chorizo tastes good!  Just grab some ready-made chorizo from the freezer whenever you need it.
Many authentic Mexican recipes call for chorizo.  Here are a couple of mine and more will follow:
Tinga Poblana Pulled Pork Tacos
Mexican Meatballs with Roasted Garlic, Chipotle and Tomatillo Sauce
*  Be sure to follow us over at The Daring Gourmet on Facebook!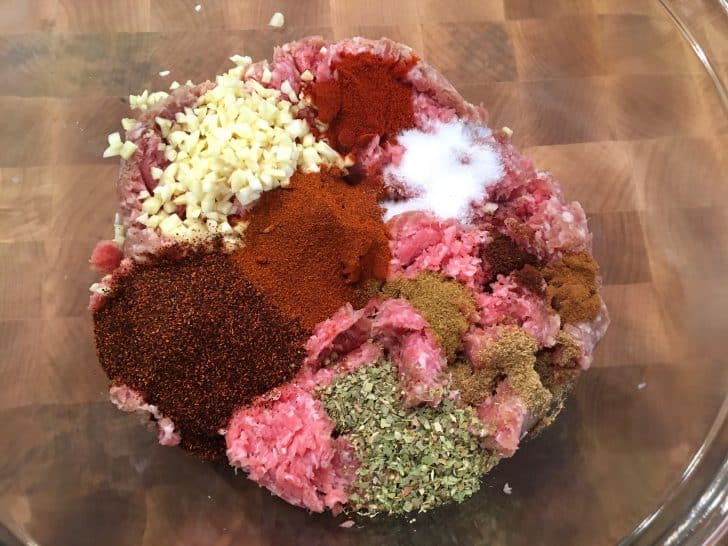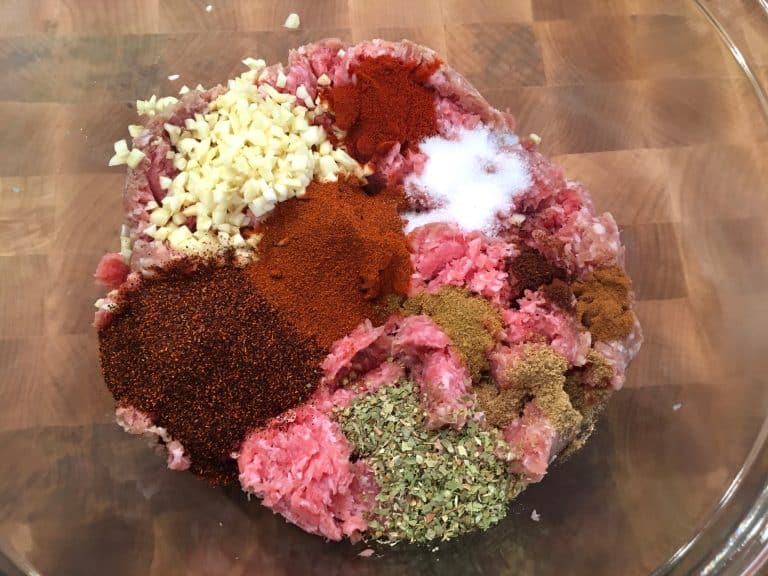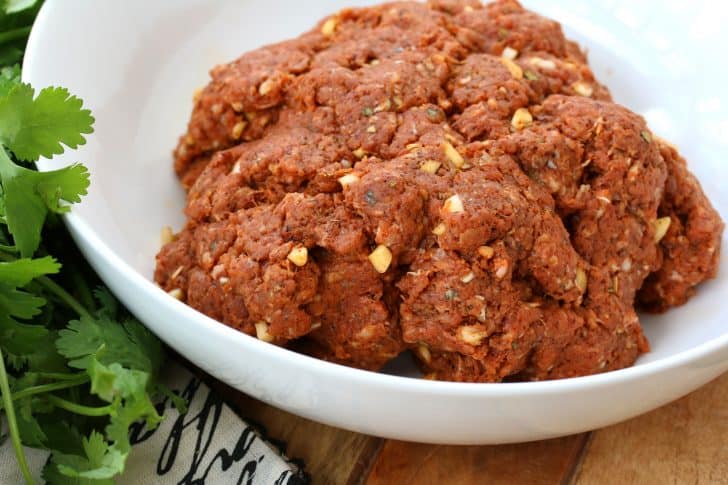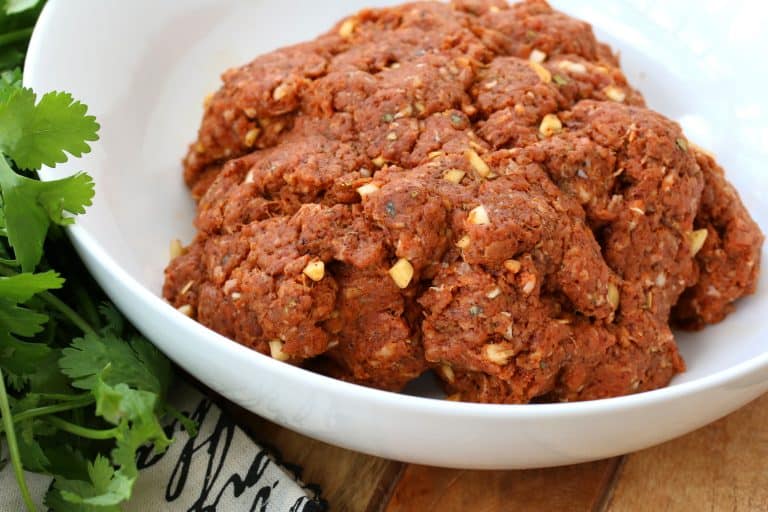 Wrap the individual 1/4 pound logs in plastic wrap and place them in a freezer ziplock bag.  Then you can grab one whenever you need it, let it thaw and use it!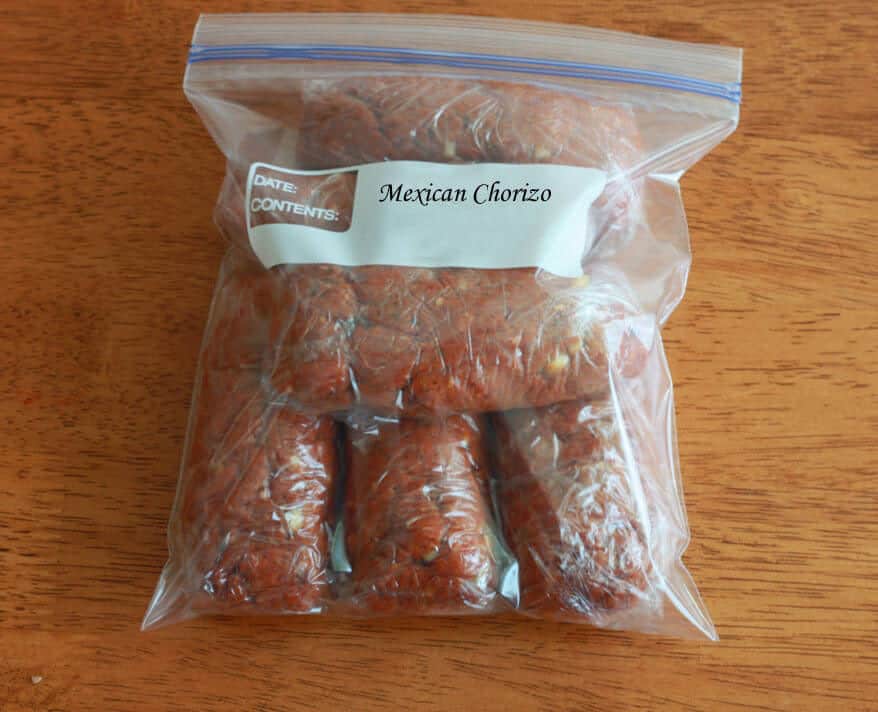 Enjoy!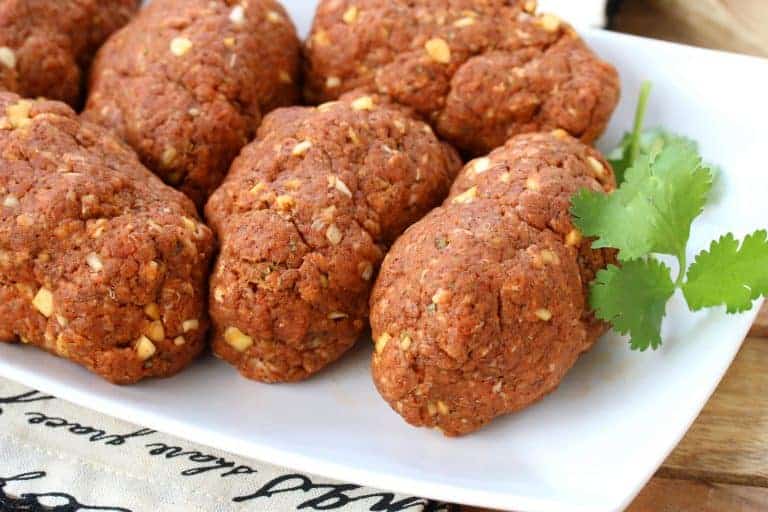 BEST Homemade Mexican Chorizo
Simple and quick to make and bursting with flavor, you can have have this delicious chorizo on hand any time you need it - just grab some from the freezer!
Ingredients
1

lb

coarsely ground lean pork

6

oz

coarsely ground pork fat

(ask your butcher)

5

cloves

garlic

,minced

2

tablespoons

ancho chile powder

1

tablespoon

sweet paprika

1

teaspoon

smoked paprika

1 1/2

teaspoons

salt

2

teaspoons

dried Mexican oregano

1/2

teaspoon

freshly ground black pepper

1/2

teaspoon

ground cumin

1/2

teaspoon

ground coriander

1/4

teaspoon

ground cinnamon

1/4

teaspoon

ground cloves

4

tablespoons

cider vinegar
Instructions
Place the meat in a large bowl and all all remaining ingredients. Use your hands to thoroughly combine the mixture. Place the chorizo in a colander or sieve over a bowl, cover the top with plastic wrap, and refrigerate for 3 days, daily squeezing out and discarding any liquid (this isn't absolutely necessary but it will more closely resemble the texture of store-bought chorizo). After 3 days, divide the meat up into 6 little 4 oz loaves, wrap each one in plastic wrap and place the loaves in a freezer bag or wrap again in aluminum foil. You can also use wax or freezer paper.

The chorizo will keep in the freezer for up to 4 months. Storing it longer doesn't really pose a safety concern, but the taste will suffer.

Makes 1 1/2 pounds, divided into six 4 oz. servings.
Nutrition
Serving:
1.5
pounds (values for entire batch)
|
Calories:
1894
kcal
|
Carbohydrates:
13
g
|
Protein:
54
g
|
Fat:
180
g
|
Saturated Fat:
68
g
|
Cholesterol:
325
mg
|
Sodium:
2679
mg
|
Potassium:
1281
mg
|
Fiber:
6
g
|
Sugar:
1
g
|
Vitamin A:
6120
IU
|
Vitamin C:
5.2
mg
|
Calcium:
106
mg
|
Iron:
6.4
mg