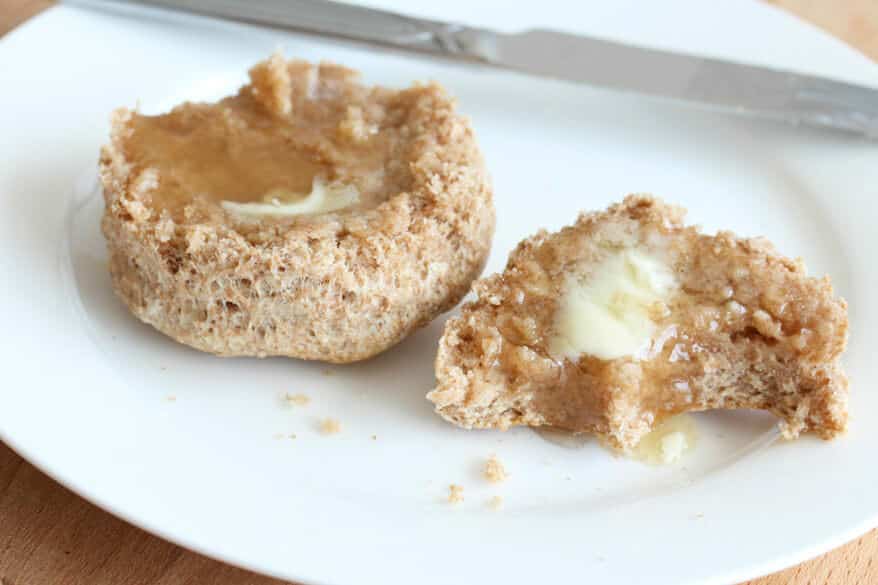 No more dense, whole grain bricks posing as biscuits.    These Spelt Buttermilk Biscuits are fluffy with a great texture and delicious flavor!
If you bake a lot with whole wheat flour but haven't tried spelt, you really should.  And if you don't bake much with whole wheat because you don't care for the texture or flavor, even more of a reason to try spelt.  It's been classified as an ancient form of wheat but is really very different – not just in flavor and texture, but genetically very different.  I'll be posting an info article on spelt in the future with all the fascinating details, but the bottom line is this:  Compared to wheat, spelt is more nutritious, higher in protein, is less "sandy" in texture, has a much milder and sweeter flavor, and bakes up more nicely than whole wheat.  Interestingly too, for reasons we'll discuss later,  many people who have a wheat sensitivity are able to tolerate spelt.
So here are some buttermilk biscuits made with spelt that are both nutritious and delicious!  I recently made these to accompany a soup recipe I was developing (a creamy cabbage kielbasa soup.  I'll get that recipe posted soon, too!), and they were a hit.
Let's get started!
Preheat the oven to 450 degrees F.   Combine the flour, baking powder, salt and sugar in a mixing bowl.
Add the butter.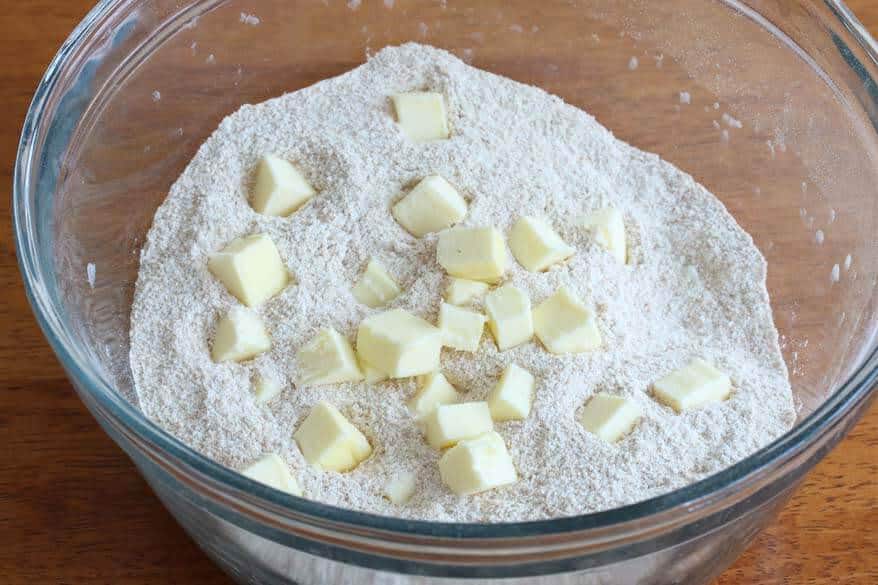 Use your hands or a pastry cutter to incorporate the butter into the flour mixture until it resembles coarse sand.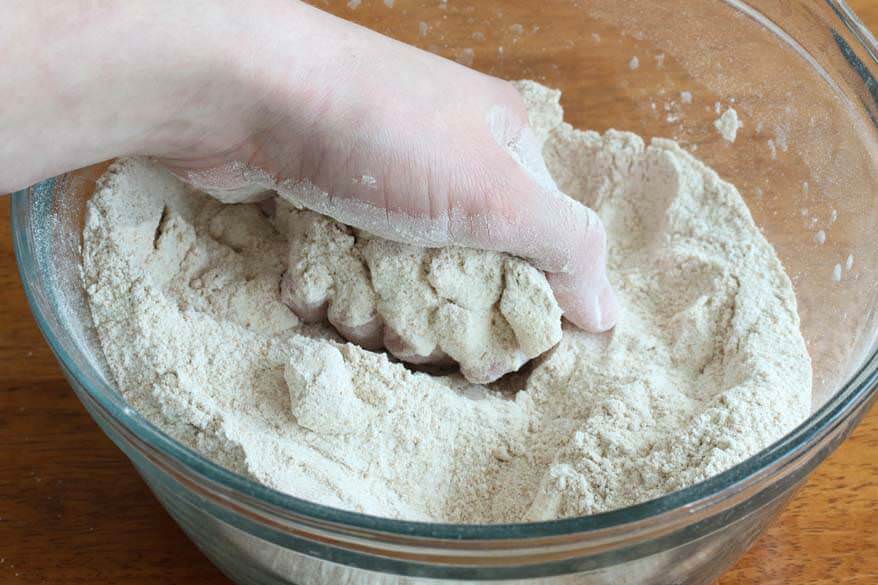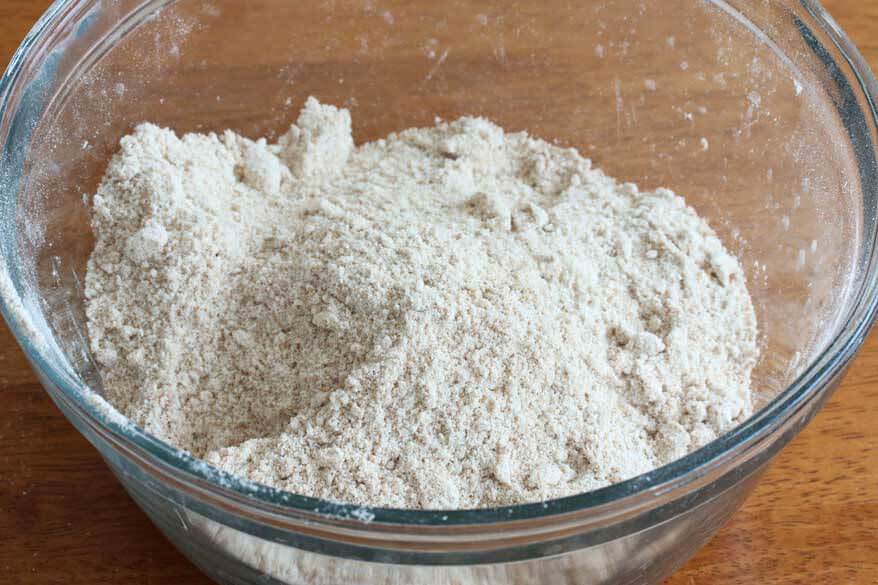 Add the buttermilk and stir just until the flour and buttermilk comes together.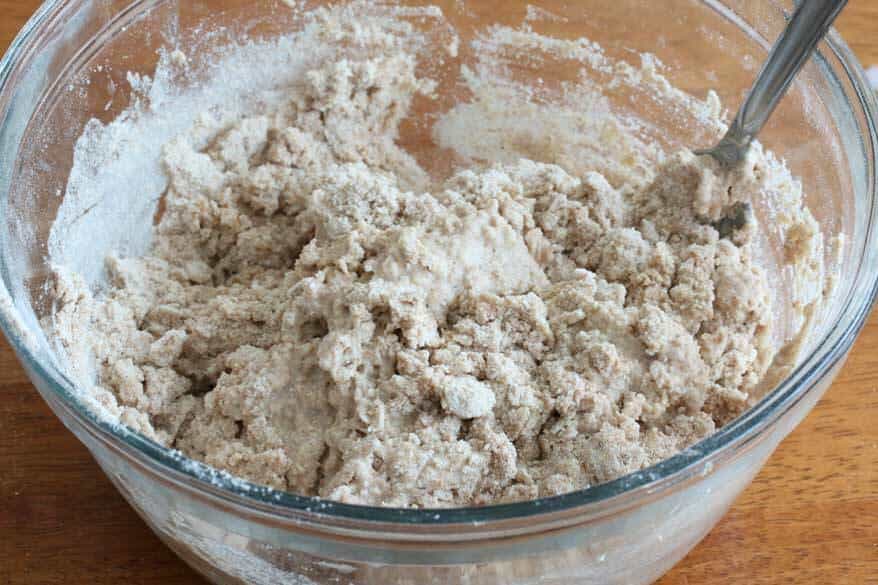 Turn the dough out onto a floured work surface. Knead about 10-15 times, be careful not to over-knead or the biscuits won't rise properly and will be dense.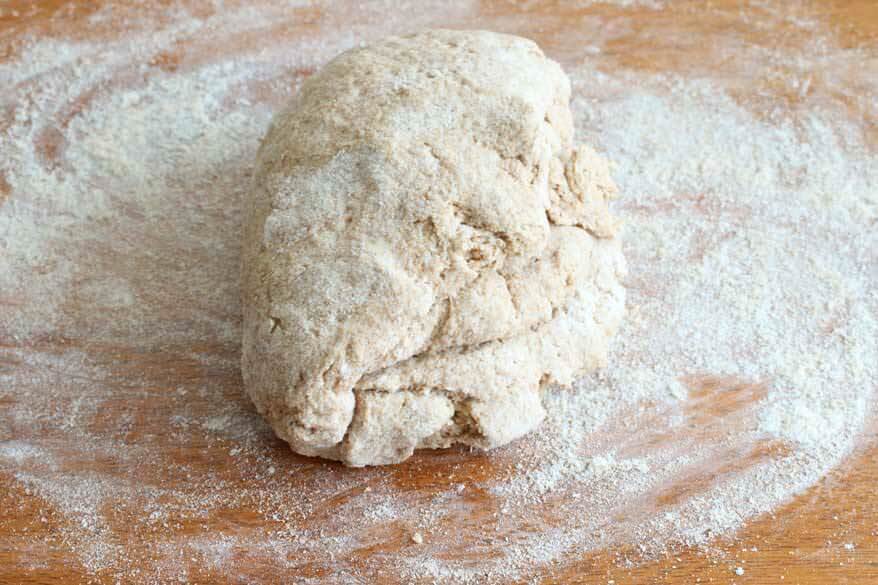 Flatten the dough into a 1-inch thick rectangle. Use a biscuit or round cookie cutter to cut biscuits out of the dough. Carefully bring the scraps together and cut biscuits out of the remaining dough.
Bake the biscuits on a non-stick or lined cookie sheet for 10-12 minutes.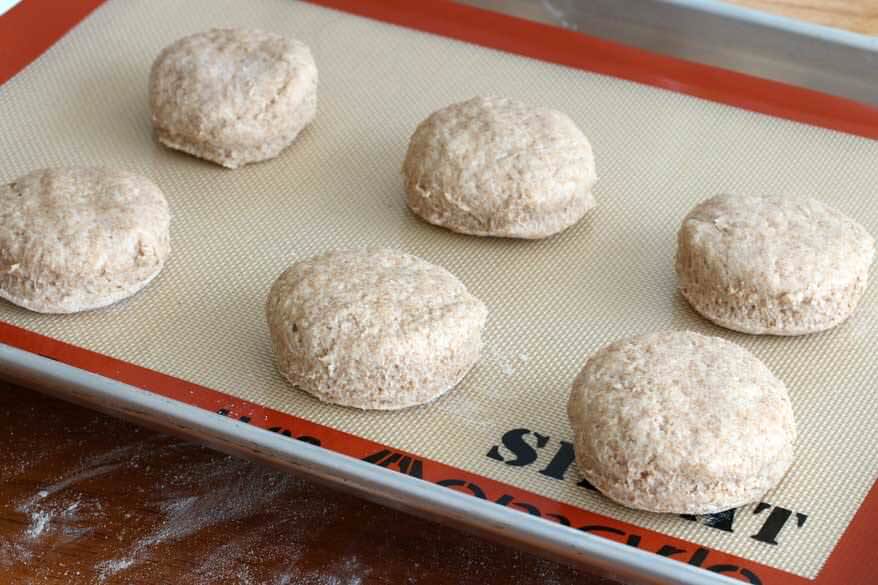 Serve immediately and enjoy while warm.  Makes 6 3-inch biscuits
Spelt Buttermilk Biscuits
:
The Daring Gourmet, www.daringgourmet.com
Ingredients
2 cups spelt flour
4 teaspoons baking powder
½ teaspoon salt
1 teaspoon sugar
¼ cup cold butter, cut into small cubes
1 cup buttermilk
Instructions
Preheat the oven to 450 degrees F.
Combine the flour, baking powder, salt and sugar in a mixing bowl. Add the butter and use your hands or a pastry cutter to incorporate the butter into the flour mixture until it resembles coarse sand. Add the buttermilk and stir just until the flour and buttermilk comes together.
Turn the dough out onto a floured work surface. Knead about 10-15 times, be careful not to over-knead or the biscuits won't rise properly and will be dense. Flatten the dough into a 1-inch thick rectangle. Use a biscuit or round cookie cutter to cut biscuits out of the dough. Carefully bring the scraps together and cut biscuits out of the remaining dough.
Bake the biscuits on a non-stick or lined cookie sheet for 10-12 minutes. Enjoy while warm.
Makes 6 3-inch biscuits