This post contains affiliate links.
There's a reason over 800 million Currywursts are consumed each year in Germany – they're deeeelicious and have been a German institution since 1949!  Learn how to make the BEST authentic curry ketchup and traditional German Currywurst!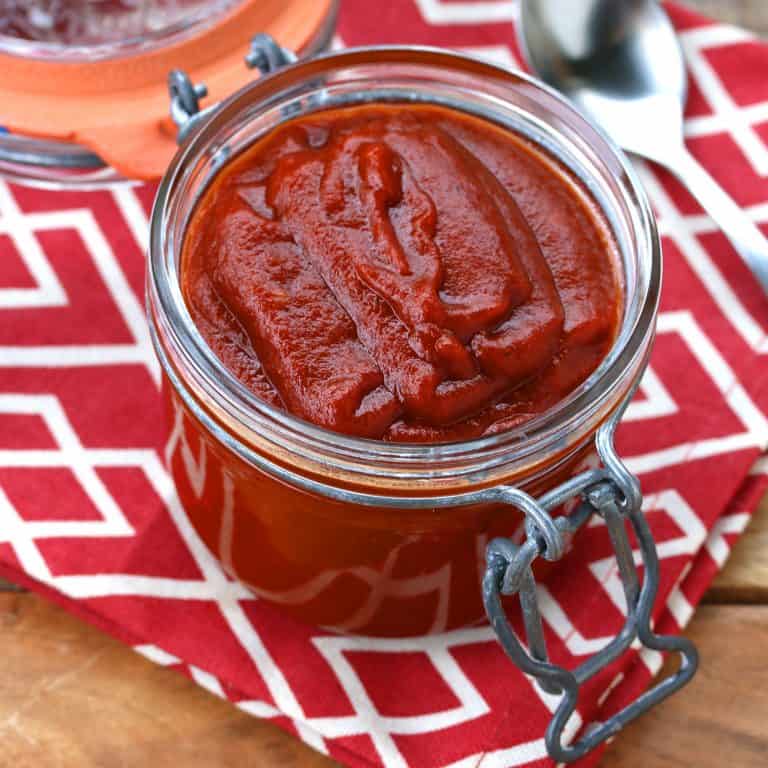 In the words of Berlin's Currywurst Museum director, "No other German dish inspires such excitement."
The famous Currywurst has been a German institution since its invention in Berlin in 1949 by Herta Heuwer.  She lived in the British military sector of Berlin after World War II where some soldiers had given her some ketchup, curry powder and Worcestershire sauce that they brought with them from the UK.  She went to work experimenting on a sauce that would provide much needed contrast to the limited post-war rations the people were accustomed to living on, a flavorful spicy sauce poured over Bratwursts hot off the grill that she would patent two years later.
She set up a street stand where construction workers were hard at work rebuilding the war-torn city and in no time the currywurst's popularity skyrocketed.   At its peak she was selling nearly 1500 currywursts per day, or 10,000 per week!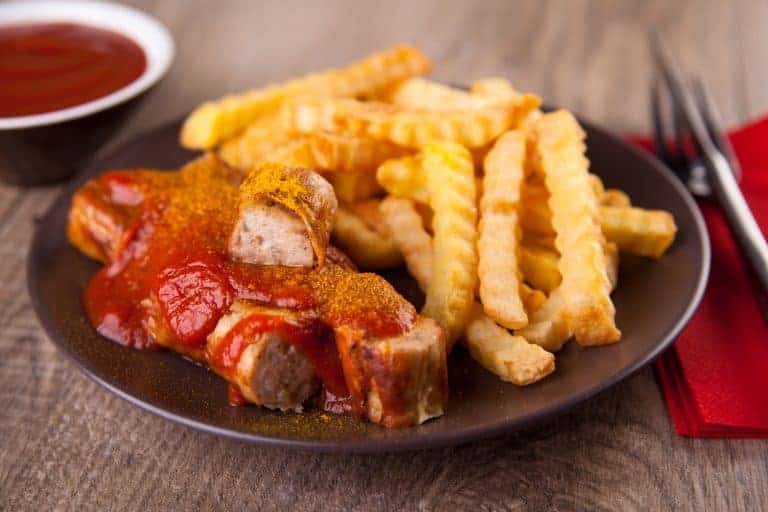 Herta passed away in 1999 at the age of 86 and in 2003 a plaque was dedicated in her honor at the site of her original kiosk on the corner of Kant and Kaiser Friedrich Streets.
Today the curry wurst remains popular throughout all of Germany and can be found at most Schnellimbisse (fast food stands).  It's estimated that roughly 800 million currywursts are consumed in Germany each year with 70 million consumed in Berlin alone!  With a population of 3.5 million in Berlin, that's over 20 currywursts per Berliner per year.  Yes, the Germans still love their currywursts.  And I stand right along with them because I love them, too!
And if you're ever in Berlin, under the Magistrate's Viaduct on the Schönhauser Allee you can still order currywurst from Konnopke's Imbiss, Berlin's first and most famous currywurst stand.
I grew up in Germany eating and enjoying many a Currywurst.  Whether I was out shopping, sightseeing, looking for steals at the fleakmarket or hanging out with friends, a stand selling Currywurst is never hard to find.
So thank you Herta Heuwer, thank you to the British soldiers who gave her those first key ingredients, and thank you to the city of Berlin for upholding the Currywurst tradition!
If you want to simply buy German Curry Ketchup you can find it here on Amazon.  But the whole reason you're here is so that you can make your own and that's a great choice because NOTHING compares to homemade curry ketchup!
This homemade curry ketchup has cracked the code for the perfect ratio of spices and ingredients.  Eating this on your grilled Bratwurst will take you down memory lane, recalling the times you enjoyed this fast-food delicacy during your time in Germany.  And if you've never been to Germany or have never had currywurst, this will help you understand why it's so popular.
This homemade currywurst sauce represents the very best you've ever had – multiplied by several flavor boosts!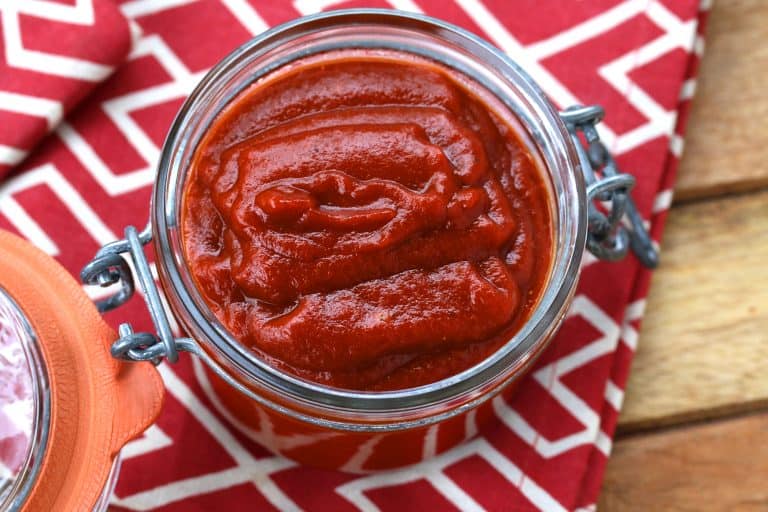 Let's get started!
Heat the oil in a small saucepan and cook the onions just until soft and translucent. Do not brown them. Add the garlic and cook for another minute.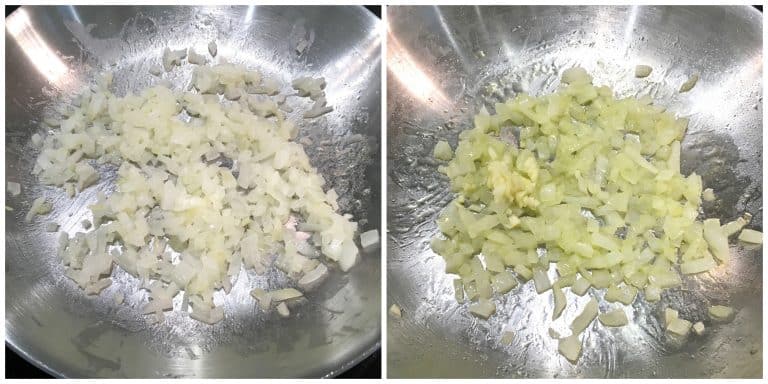 Add the curry powder, paprika, cloves and allspice and cook for 30 seconds. Add all remaining ingredients and bring to a simmer. Reduce the heat to medium, cover and simmer for 15 minutes, stirring occasionally.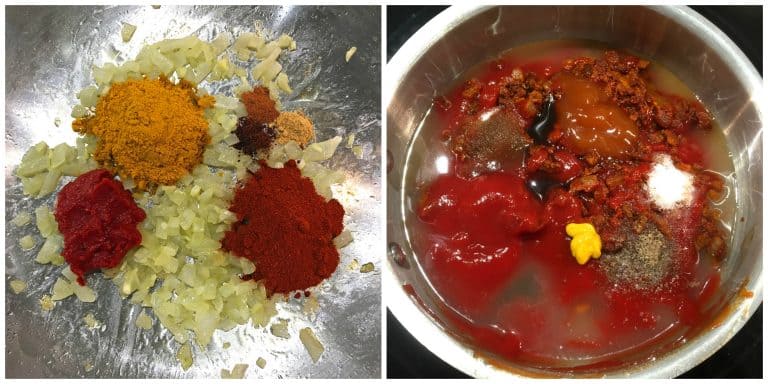 Use an immersion blender or transfer to a blender and puree until smooth.
Let the mixture cool completely and then refrigerate for a day before using to allow time for the flavors to meld.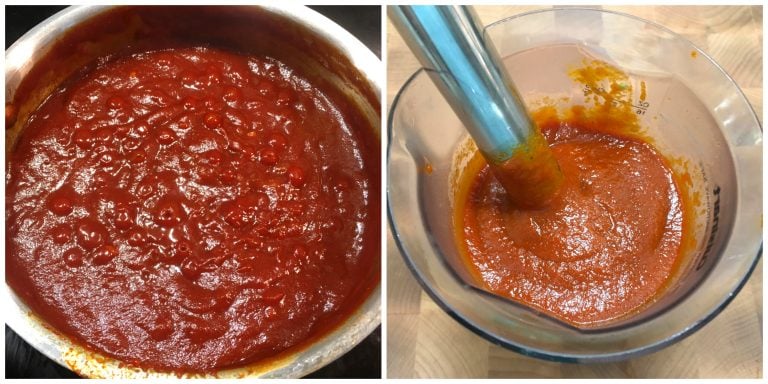 The Curry Ketchup will keep in the fridge for up to a month.