This post contains affiliate links.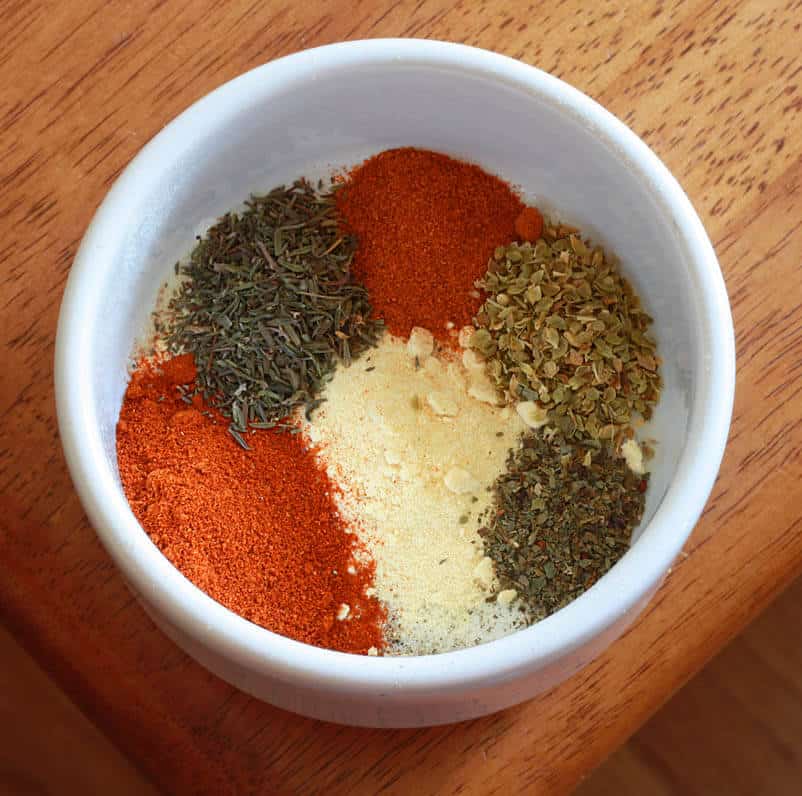 Yes, I know.  This looks suspiciously similar to my Greek Seasoning because it's in the same bowl with some of the same spices on the same table and at the same angle…whew!  But what you see in this bowl is in fact very different.  It contains the ingredients for…Creole Seasoning!  That's right.  Make your very own.  A great all-purpose blend and, of course, perfect for seasoning your Creole dishes.
Try this seasoning in The Daring Gourmet's authentic recipe for New Orleans Grillades and Grits!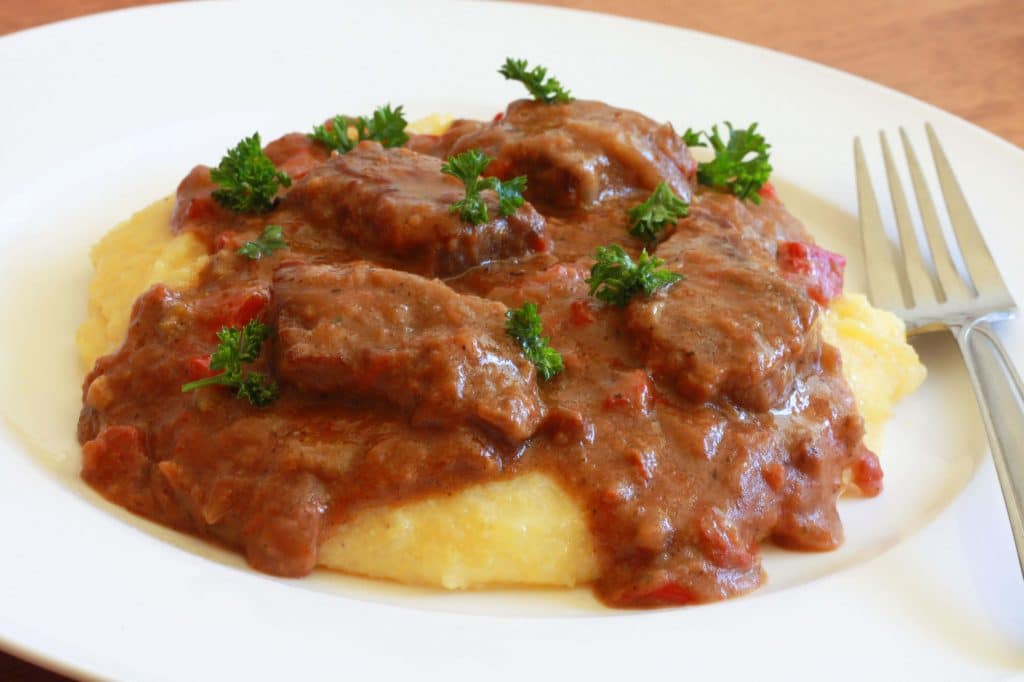 This seasoning blend is also used in The Daring Gourmet's Weeknight Jambalaya!
Creole Seasoning
:
The Daring Gourmet, www.daringgourmet.com
Ingredients
2 teaspoons garlic powder
2 teaspoons onion powder
2 teaspoons sweet paprika powder
1½ teaspoons dried thyme
1 teaspoon dried oregano
1 teaspoon dried basil
1 teaspoon cayenne pepper
¾ teaspoon salt
½ teaspoon freshly ground black pepper
Instructions
Combine all the spices in a coffee or spice grinder. Grind to a fine powder and store in an airtight jar until ready to use.