This post contains affiliate links.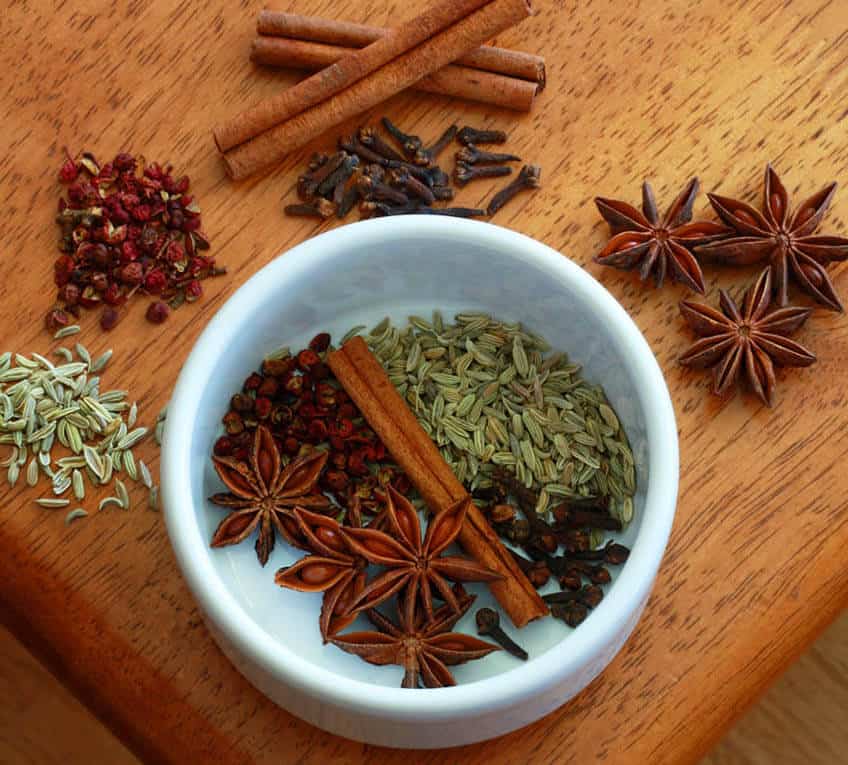 The exact origin of Chinese Five Spice Powder is unknown, but it is believed that it is the result of the Chinese attempting to produce the ultimate "wonder powder", incorporating all five taste elements:  Sweet, sour, bitter, pungent, and salty.  Whatever the exact origin, five spice powder is indeed unique and highly flavorful.  Just a touch of it will transform the dish it's used in.
A great seasoning to use as a rub for meat, chicken or duck, added to stir-fry dishes, or to the breading in coated meats before frying.
Or use it to make this fabulous Chinese Honey-glazed Beef and Walnuts!
As with any spice blend, using whole spices, dry roasting and then grinding them yields the most flavor.  If you have whole spices, dry roast them in a skillet over medium high heat for about 4-5 minutes, tossing regularly to prevent scorching, until highly aromatic.  Allow the spices to cool and then grind them to a fine powder in a spice or coffee grinder.  Exact measurements aren't necessary.  Generally you use about double the amount of the whole spice to yield the equivalent in ground form.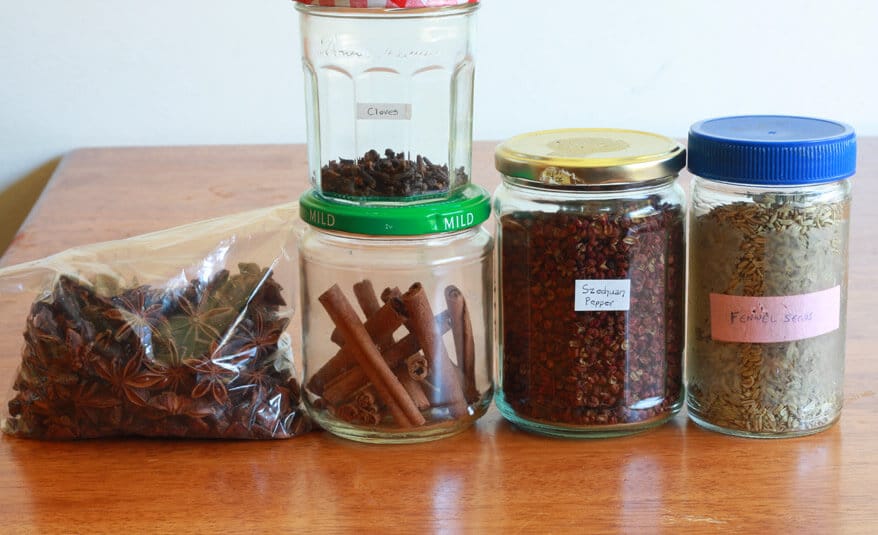 Use this spice blend to make some delicious Chinese Honey-glazed Beef and Walnuts.
Chinese Five Spice Powder
This recipe makes just enough for a few dishes as you generally don't need very much of it each time.
Ingredients
2 teaspoons ground star anise
2 teaspoons ground fennel
¾ teaspoons ground sichuan peppercorns
½ teaspoon ground cinnamon
¼ teaspoon ground cloves
Instructions
Combine all ingredients and store in an airtight container until ready to use.