This homemade Creole Seasoning tastes WAY better than store-bought, is super quick to make, and contains no preservatives or fillers!  Deliciously versatile, use it to season anything that needs a boost in FLAVOR!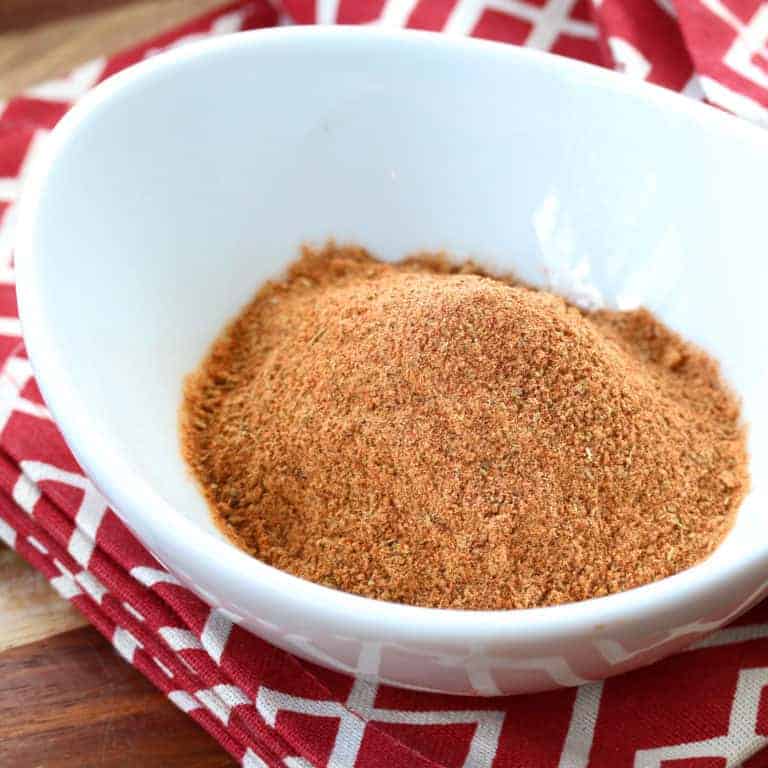 Absolutely nothing beats homemade spice blends!  Whether you're making your own Garam Masala, Chinese Five Spice, Mixed Spice, Berbere, Panch Phoron, or Greek Seasoning, store-bought simply can't compare with the freshness, vibrancy and incredible potency of homemade!  This Creole Seasoning recipe is another example of a homemade spice blend you'll want to make yourself and keep on hand to add life and flavor to a wide variety of foods!
Creole Seasoning vs. Cajun Seasoning
What is the difference between Creole seasoning and Cajun seasoning?
Cajun seasoning focuses primarily on a variety of ground peppers (white, black and red).
Creole seasoning commonly contains those as well but also features herbs like thyme, basil and oregano.  Rosemary and bay leaf are also often included.
Our homemade seasoning blend includes garlic, onion, paprika, cayenne, thyme, oregano, basil, rosemary, bay leaf, salt, pepper and some smoked pepper for that fabulous smoky element.  This seasoning blend is positively packed with flavor!
While Creole and Cajun seasoning are different, their commonalities are such that you can substitute one for the other in a pinch.  So you can use this spice blend for anything that calls for Creole or Cajun seasoning.
But don't limit yourself:  This phenomenal spice blend is incredibly versatile!
How To Use Creole Seasoning
This is such a versatile seasoning blend that it's destined to hold a regular spot in your spice cabinet.  Here are a few additional ideas to get you started:
Gumbo
Jambalaya
Shrimp, Crawfish or Crab Boil
Seasoned Rice
Soups & Stews
Salads
Burgers
Eggs
Pasta and Potato Salads
Sprinkled on French Fries and Baked Potatoes
Popcorn
Dry Rub or Marinade for Grilled Meats, Poultry and Seafood
Vegetables
Whisked into your Vinaigrette for a Zesty Dressing
Creole Seasoning Recipe
Simply put all of the ingredients in a spice or coffee grinder (I've been using my KRUPS coffee/spice grinder for over 10 years and it's still going strong) or put them in a blender.
Pulse until you get a smooth powder.
Keep your spice blend in an airtight jar in your cupboard.   For optimal flavor use within a couple of months.
Enjoy!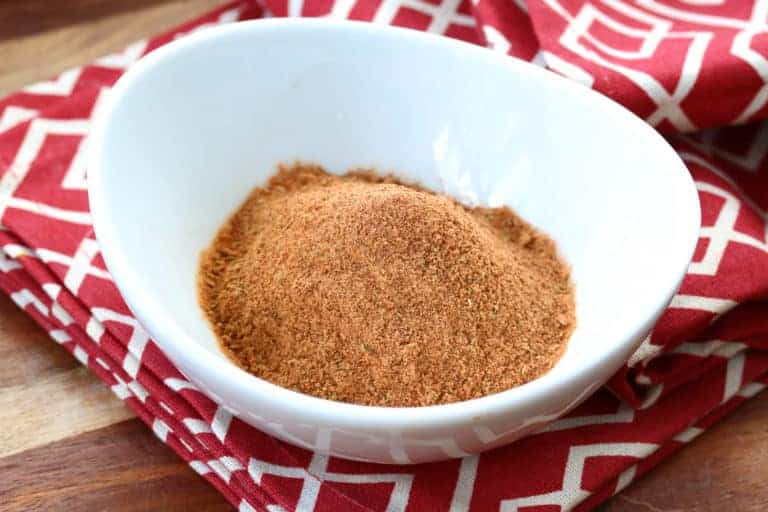 Try this spice blend in our 

For more delicious seasoning blends be sure to try our: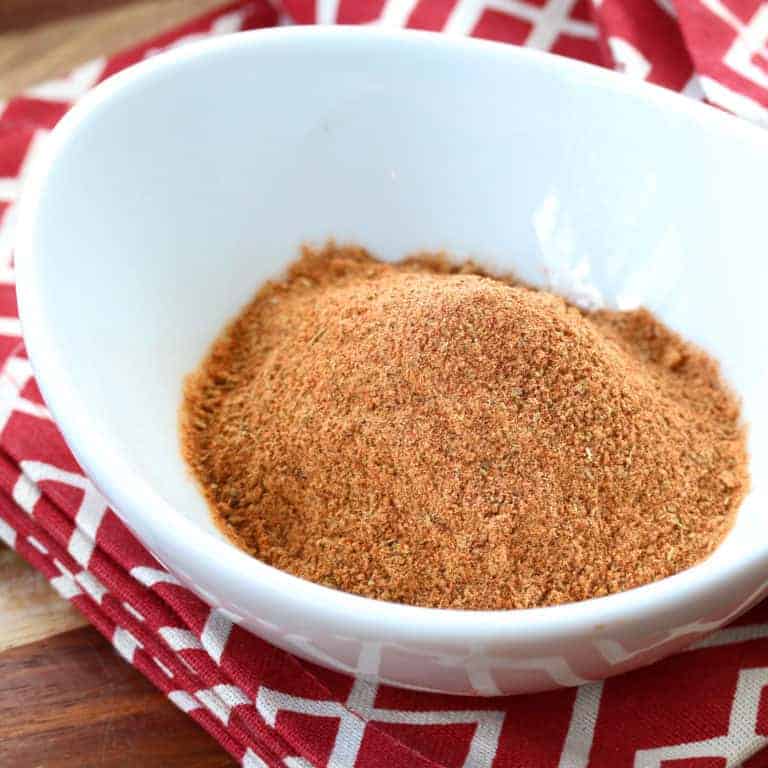 Creole Seasoning
This Creole Seasoning recipe is super quick to make and tastes WAY better than store-bought! Deliciously versatile, give your food a major boost in FLAVOR!
Ingredients
4

teaspoons

garlic powder

4

teaspoons

onion powder

2

tablespoons

sweet paprika powder

1

teaspoon

smoked paprika

1

tablespoon

dried thyme

2

teaspoons

dried oregano

2

teaspoons

dried basil

1

teaspoon

dried rosemary

1

bay leaf

2

teaspoons

cayenne pepper

(or less if you don't want it as hot)

1 1/2

teaspoons

salt

1

teaspoon

freshly ground black pepper
Instructions
Place all of the spices in a spice of coffee grinder or a blender. Pulse until you get a fine powder.

Store in an airtight jar in a dark cupboard until ready to use. For optimal flavor use within 2 months.

Makes about 1/2 cup.
Nutrition
Calories:
7
kcal
|
Carbohydrates:
1
g
|
Protein:
1
g
|
Fat:
1
g
|
Saturated Fat:
1
g
|
Sodium:
147
mg
|
Potassium:
32
mg
|
Fiber:
1
g
|
Sugar:
1
g
|
Vitamin A:
407
IU
|
Vitamin C:
1
mg
|
Calcium:
10
mg
|
Iron:
1
mg
Originally published on The Daring Gourmet January 4, 2020