A thoroughly authentic German mustard recipe, this Bavarian sweet mustard is the kind served at the Munich Oktoberfest! Delicious and easy to make!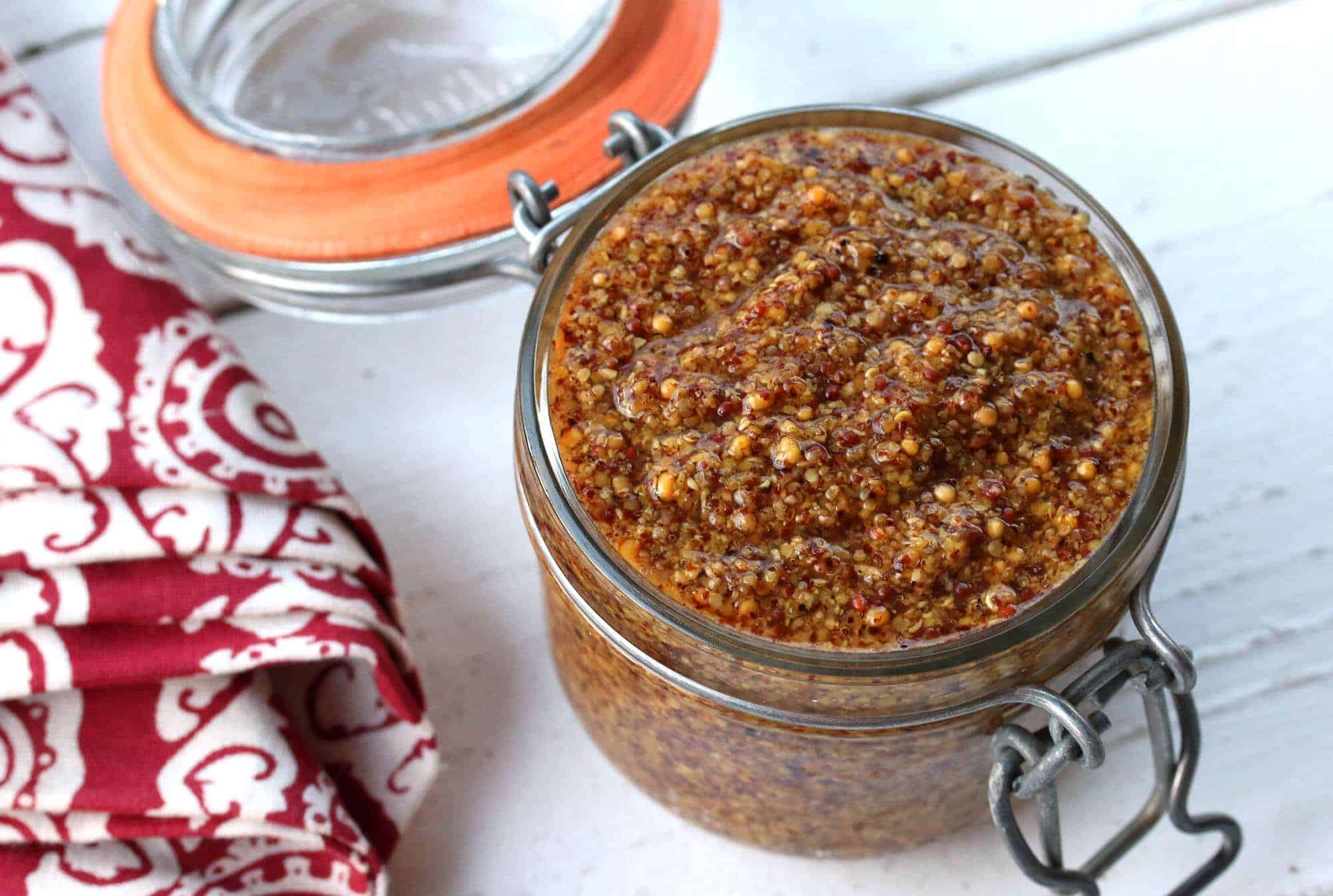 My mom is from Bavaria from a small town south of Munich on the Austrian border, and though I grew up in Baden-Württemberg in Stuttgart, I equally consider Bavaria my home.  I could spend multiple posts praising the beauty of this stunning region of southern Germany, but today we're focusing on just one aspect:  Oktoberfest!
What comes to your mind when you think of the word Oktoberfest?
If you've been to a real Oktoberfest in Munich, Germany what undoubtedly comes to mind are the huge crowds overflowing the Bierhalle, lots of beer, amusement rides, games, and sidestalls serving a variety of traditional Oktoberfest foods like bratwursts, roasted chicken, Schweinehaxe (grilled ham hocks), Steckerlfish (grilled fish on a stick), Käsespätzle, Knödel (potato or bread dumplings), Pretzels, Obatzda (Bavarian cheese spread), Sauerkraut, Rotkohl, Reiberdatschi (potato pancakes), and Weisswurst.
Sweet German Mustard:  Bayerischer Süßer Senf
And along with these traditional dishes is a quintessential Bavarian condiment that is simply inseparable from any Oktoberfest celebration:  Bayerischer Süßer Senf.  The traditional, famous Bavarian sweet mustard also know as Weisswurst mustard.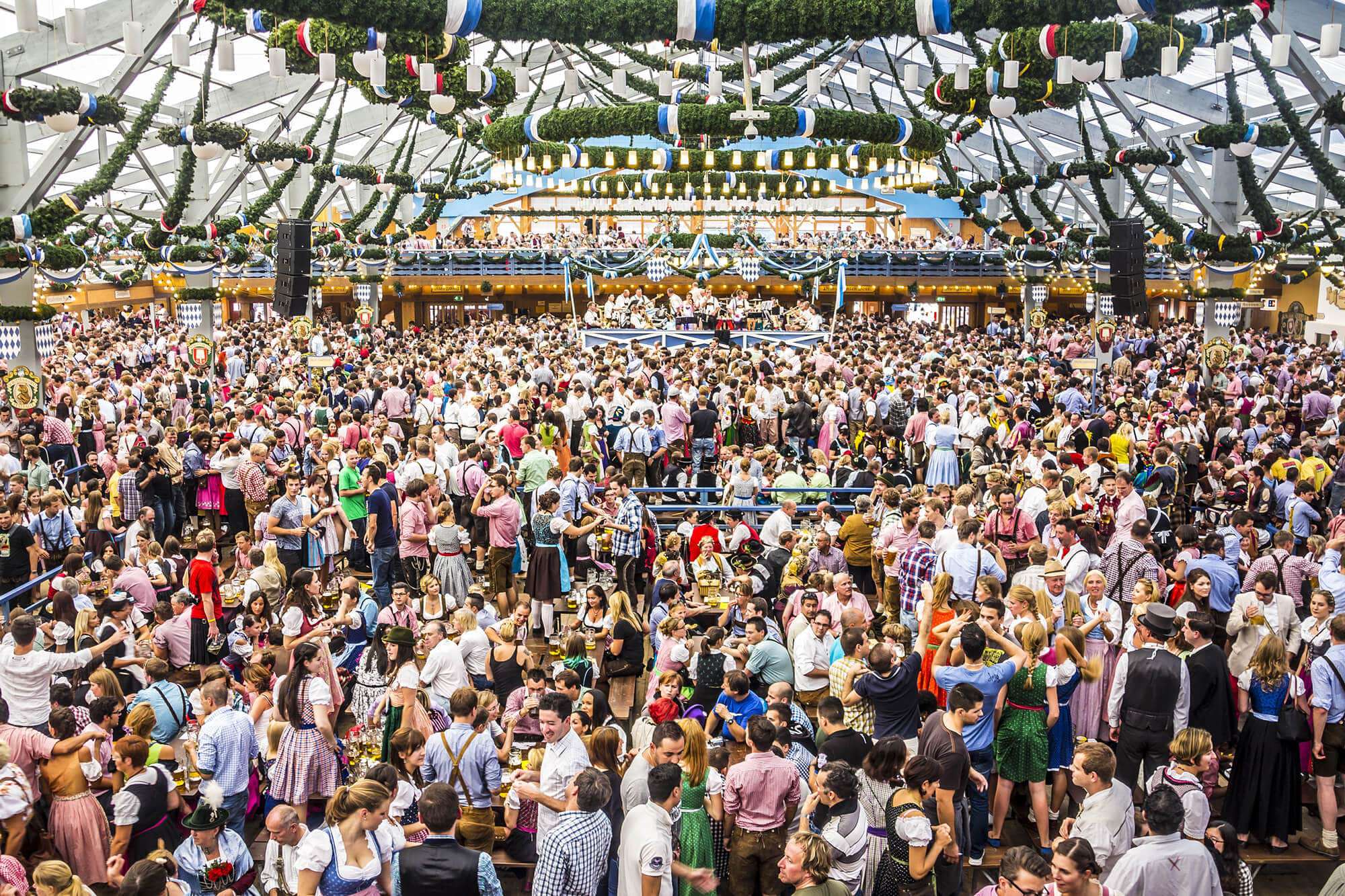 image credit: anandoart / Shutterstock.com
There are many versions of Bavarian Sweet Mustard and I'm going to share one with you that captures the age-old flavors that have made this condiment a favorite for eons.  With a hint of cloves, apples, juniper berries, allspice and nutmeg, one taste and you'll be transported back to Munich or any Biergarten throughout Bavarian where this beloved mustard is served.
How does one eat Bavarian Sweet Mustard?  Traditionally it is the classic accompaniment to Weisswurst, white Bavarian veal sausage.  But it's also commonly enjoyed with Bavarian Leberkäs, with pretzels for dipping or spread on sandwiches.
But aside from these classic uses, you can enjoy it as you would most other mild mustards.  It's very versatile.
The origin of Bavarian Sweet Mustard dates back to mid-19th century Munich where Johann Conrad Develey opened up a mustard factory on Kaufingerstraße in the center of town.  He initially created French-style mustards which quickly became popular.  Shortly thereafter he realized that there was a gap in the mustard market:  A sweet mustard was missing.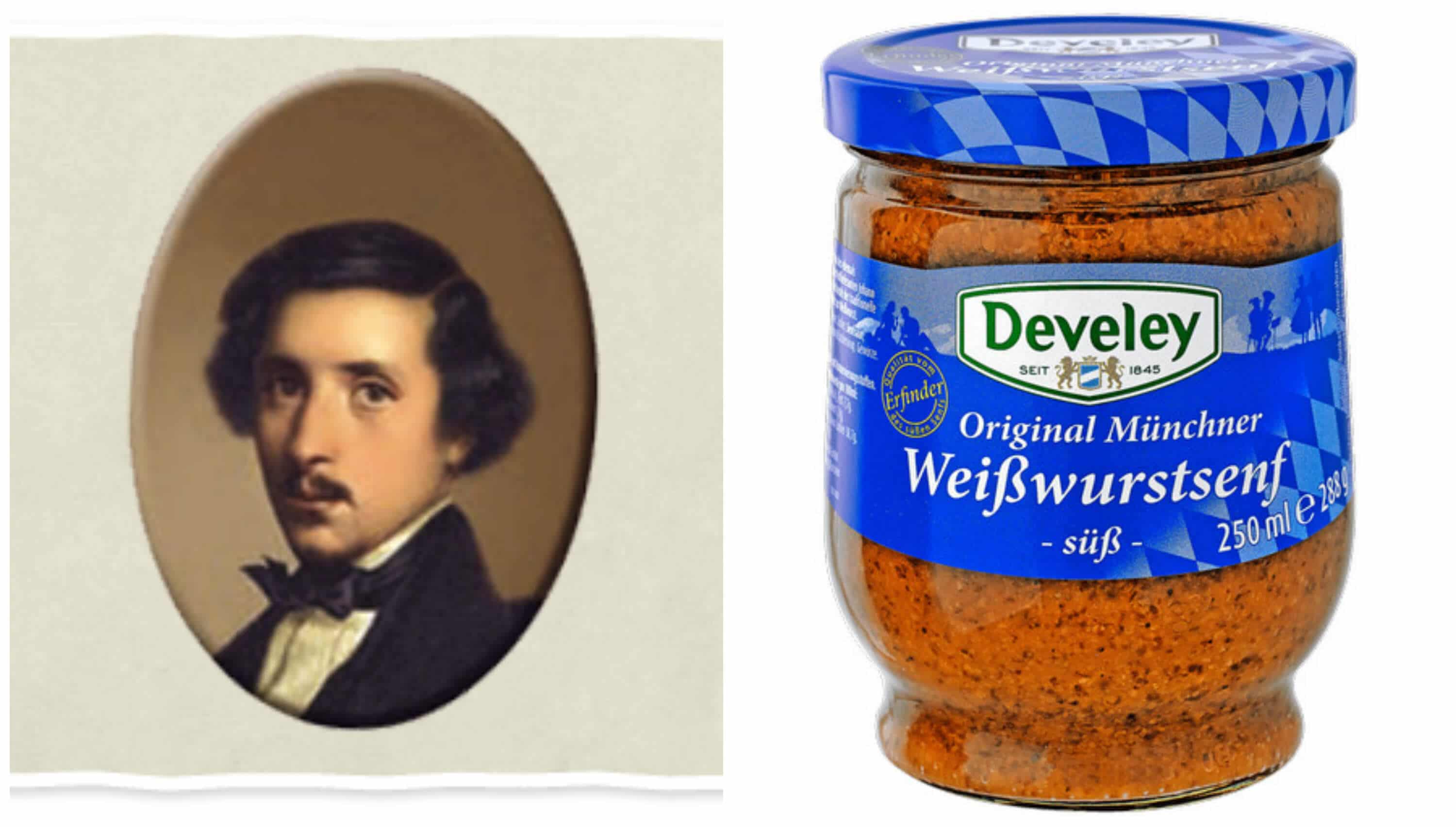 He began experimenting with infusing vinegar with onions and a variety of spices like cloves, nutmeg and allspice to create a enticing and flavorful base to which he then added both yellow and brown mustard.  He achieved the sweet flavor he was looking for by first caramelizing the sugar by dipping red hot pokers into it.  This gave the mustard a depth of flavor not achieved by regular sugar.  The resulting mustard was was unlike any other of its time.  And since its birth, Bayerischer Süßer Senf has remained a popular staple in every Bavarian biergarten and in every Bavarian home.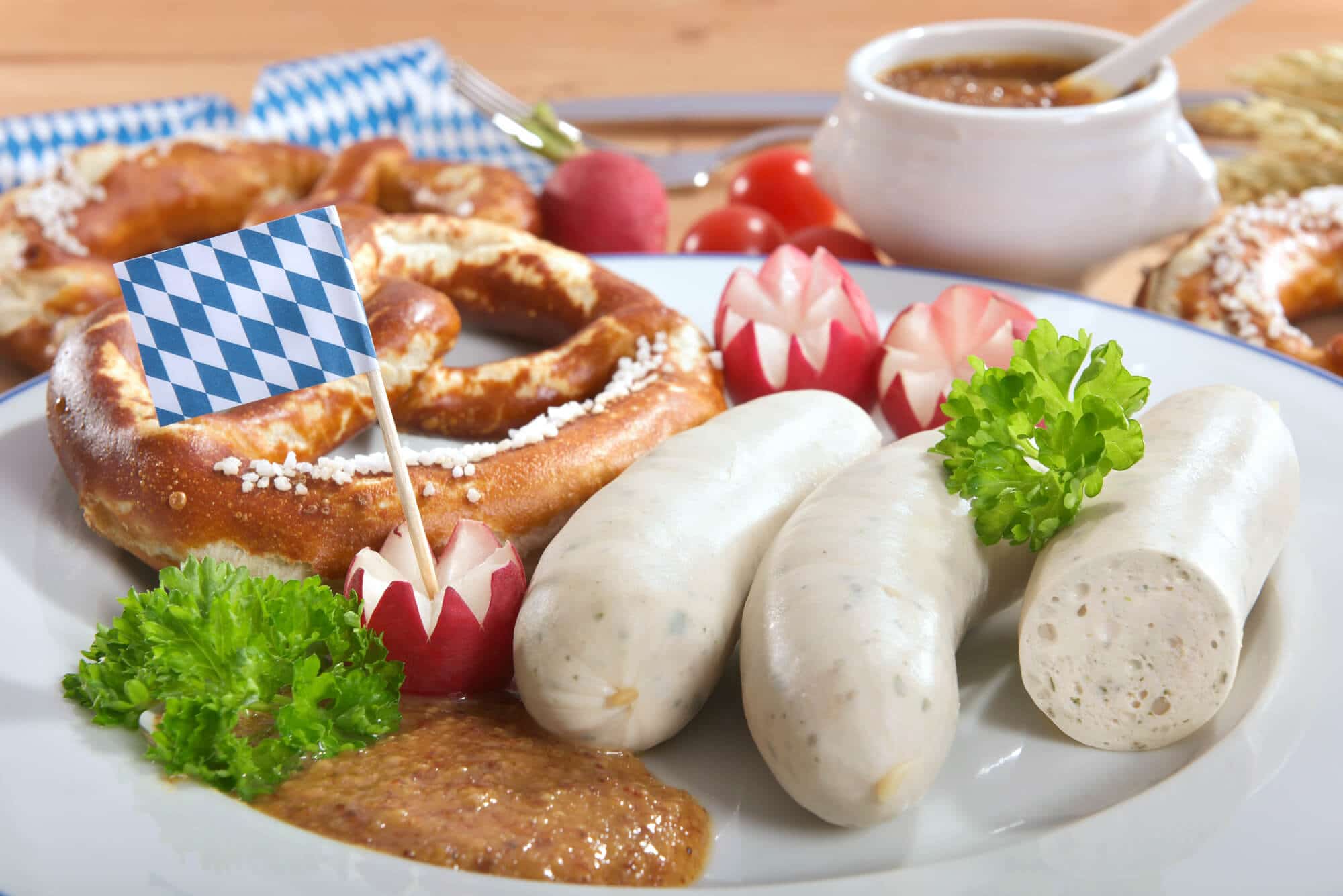 And now you can make it yourself and it's super easy!  No more having to pay a premium price for the imported stuff online or at a local German deli (if you're lucky to have one), not only can you make it yourself for a tiny fraction of the cost, it also tastes better than any of the store-bought versions!
And it makes the perfect hostess and holiday gift.  This recipe makes a fairly large batch and for just pennies more you can double it.
Let's get started!
The first thing we're going to do is prepare the spiced sweet vinegar solution.
Originally the sugar was scorched with hot irons to caramelize it and later people caramelized it in frying pans.  Today most people just use regular sugar or brown sugar to try and mimic that rich caramelized flavor.  I'm using Mexican piloncillo which clearly isn't traditional and undoubtedly Herr Develey never would have heard of let alone used it, but I'm using it because piloncillo has a more pure caramelized flavor and more closely resembles caramelized sugar than does molasses added to white sugar (ie, brown sugar).  Piloncillo is very unprocessed.  It's simply cane sugar juice that has been reduced to a thick syrup and then dried into shaped molds.  Because it's so unprocessed it still has a lot of raw qualities that impart a deep rum, caramel flavor.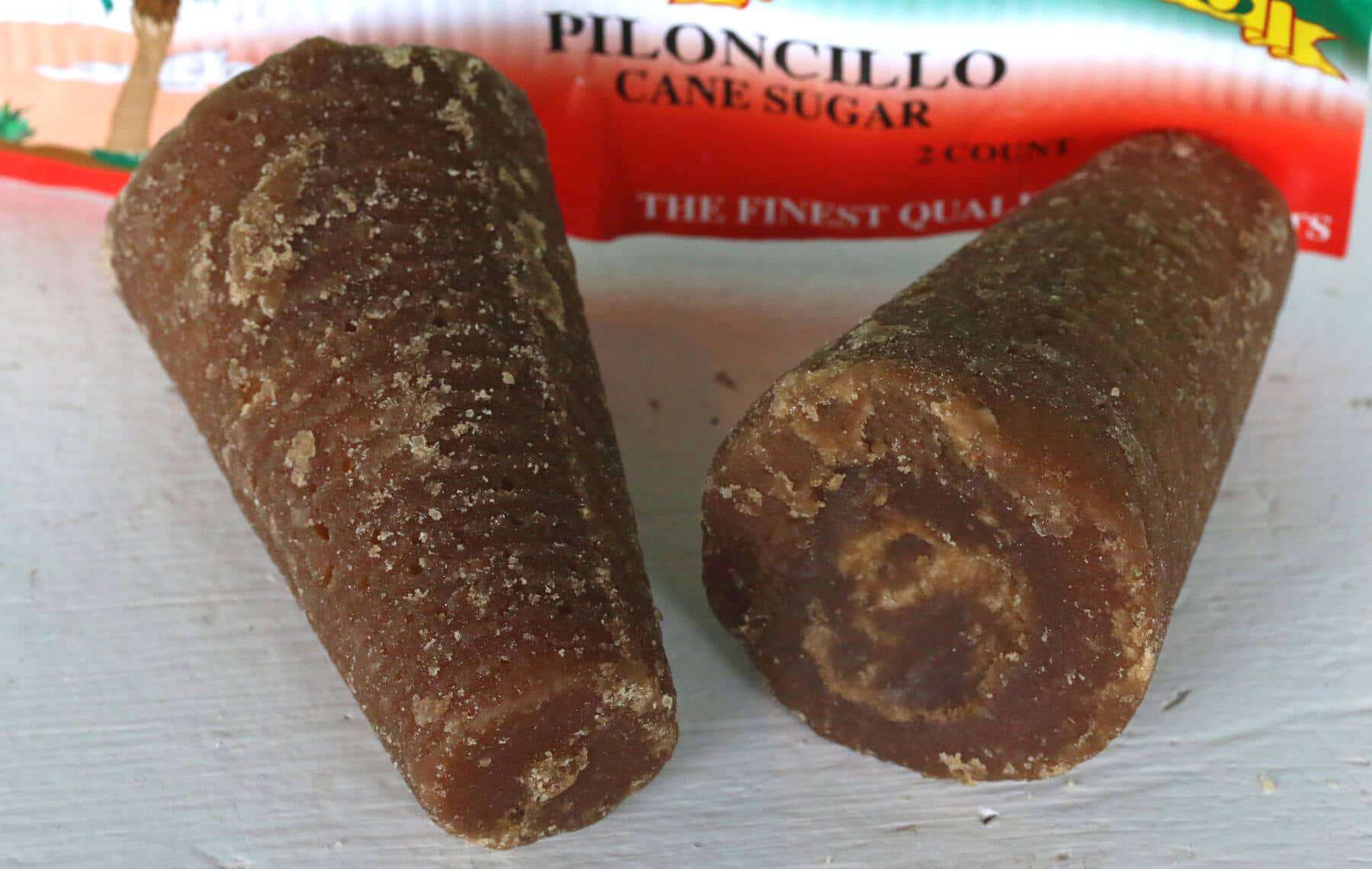 You'll also need bay leaves, whole cloves, allspice berries, black peppercorns, ground nutmeg and juniper berries (fyi, you also need juniper berries for making authentic Rotkohl).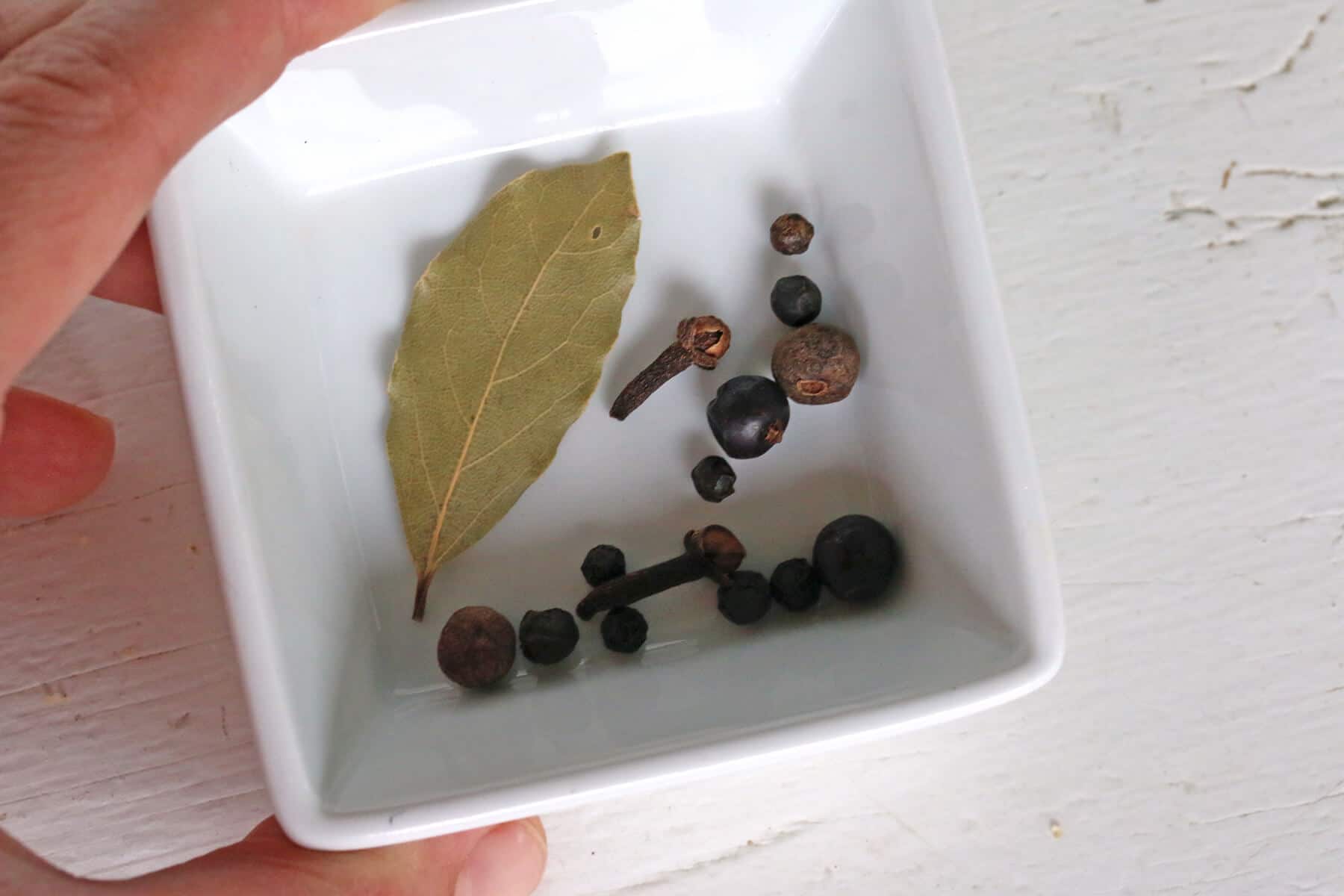 Place all of the ingredients, except for the mustard seeds, in a medium stock pot.  Bring to a boil, cover and simmer for 10 minutes.  Turn off the heat and let it steep for 1 hour.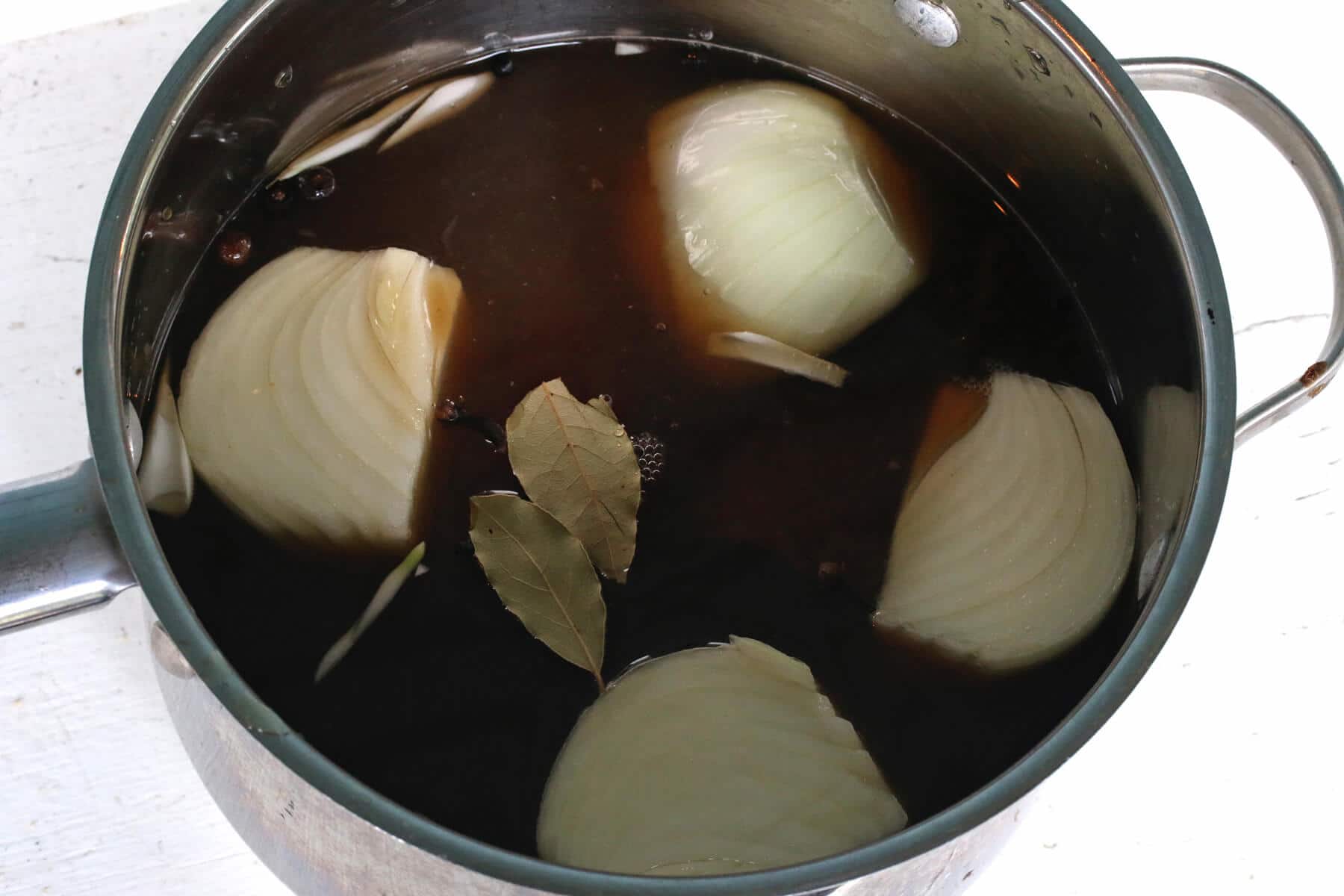 Strain the liquid and place it in a large non-reactive bowl (preferably glass).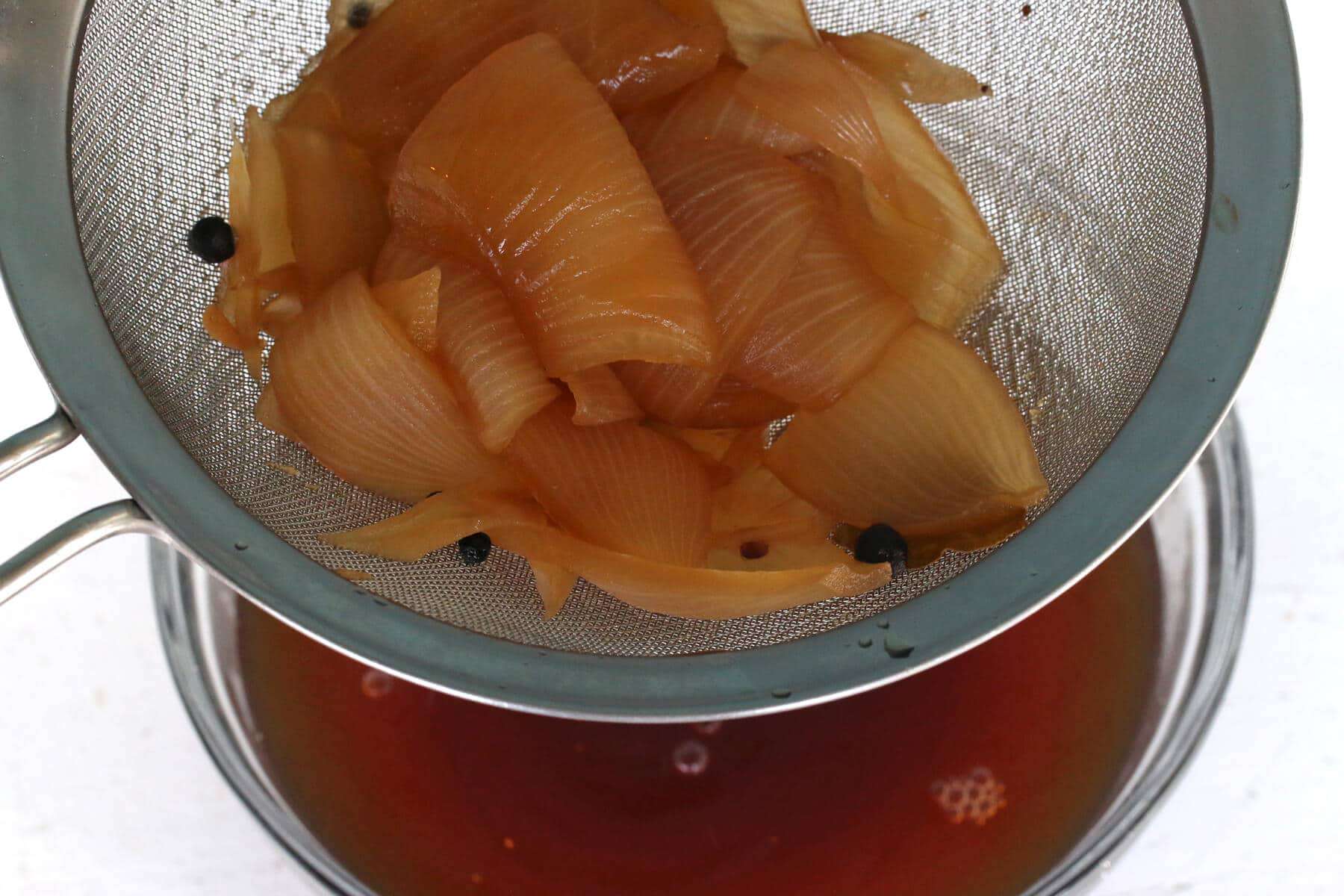 Next we're going to grind the mustard seeds.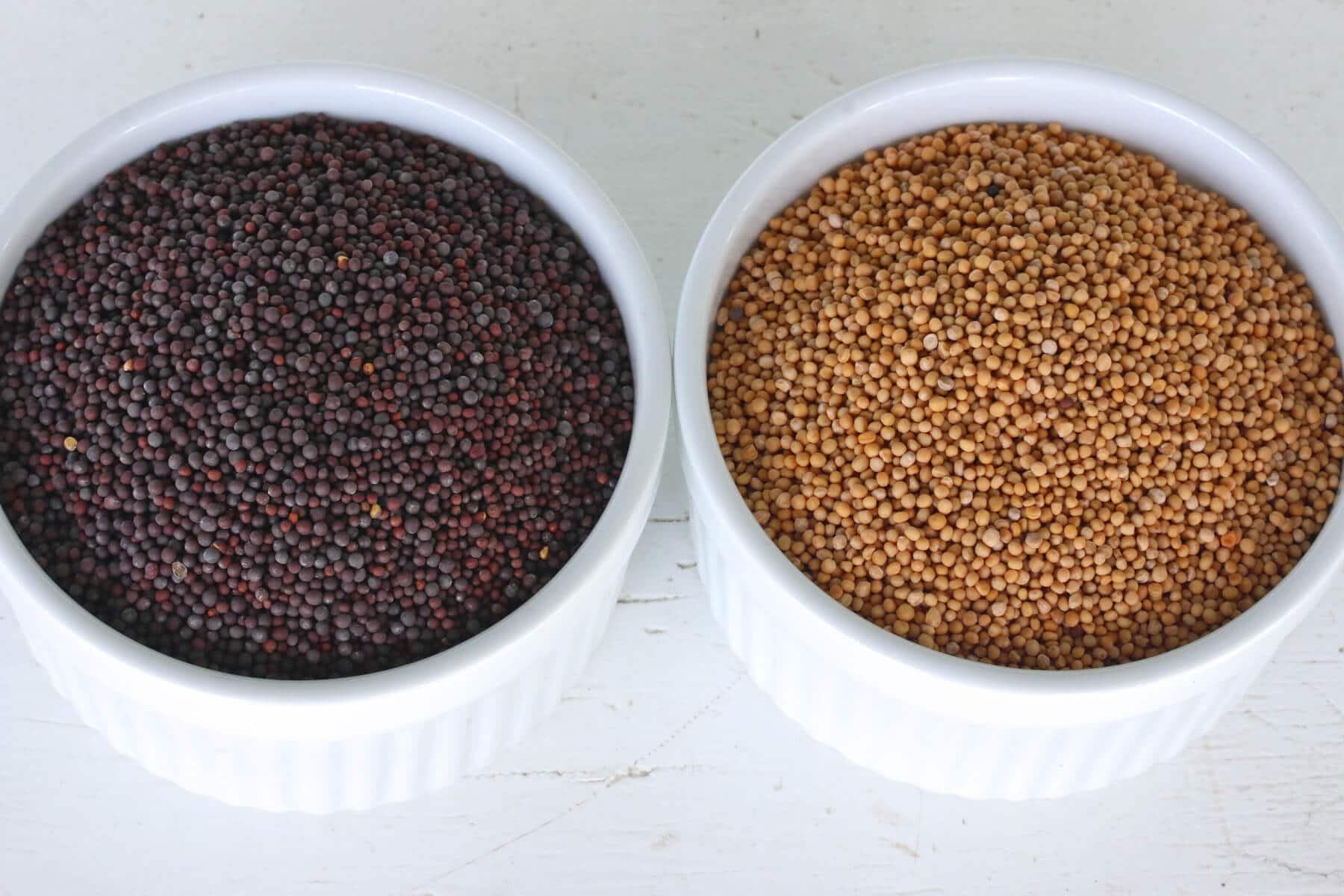 Grind them very coarsely, you don't want a fine powder.
I've been using my Krupps Spice/Coffee Grinder to for 10 years to grind spices and spice blends and it's still going strong.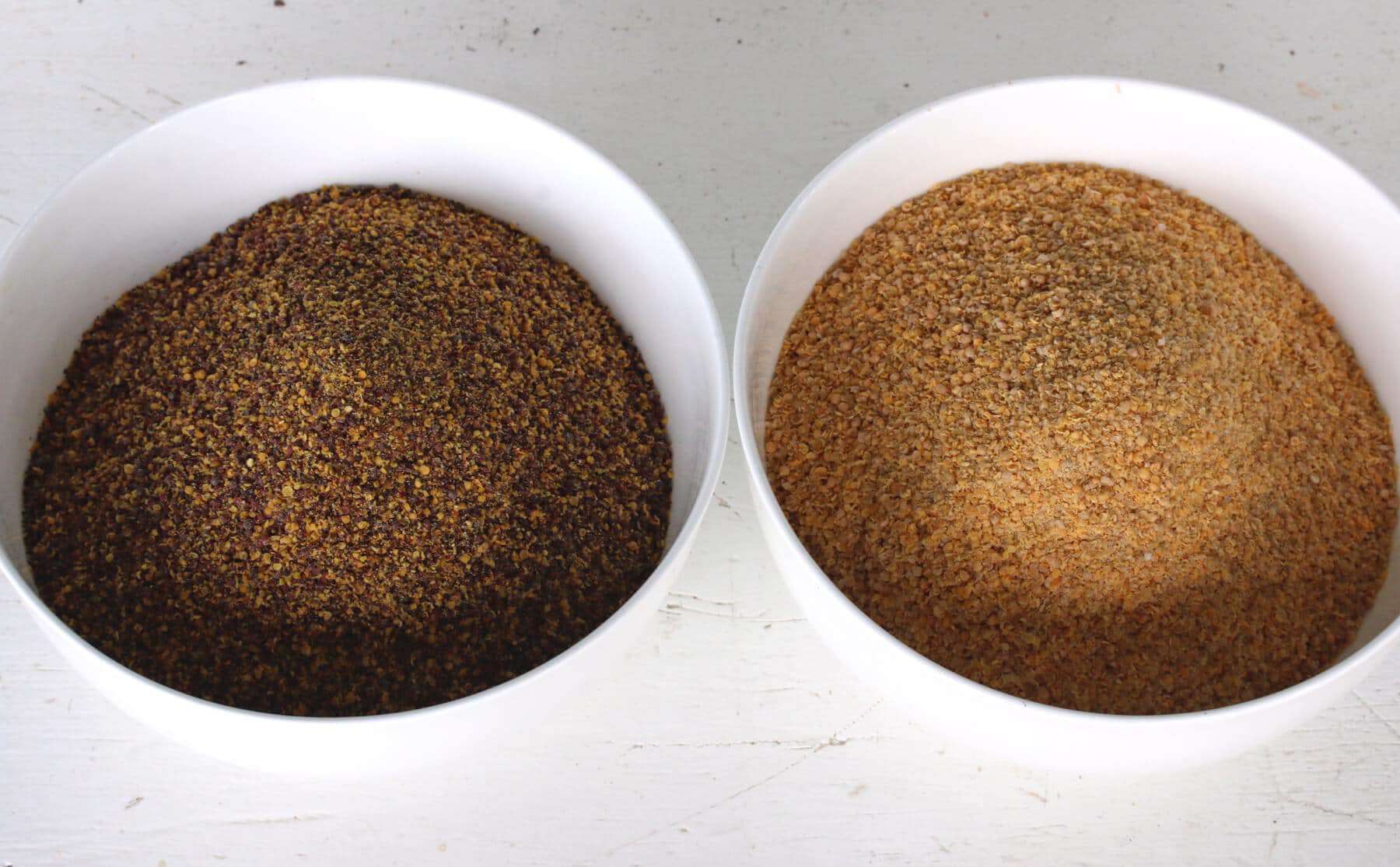 Stir the ground mustard seeds in the vinegar solution.  It will thicken.
Cover and refrigerate for at least 3 weeks before using to allow the flavors to meld and deepen.  The mustard will initially be quite hot but over this resting period the heat will become more subdued.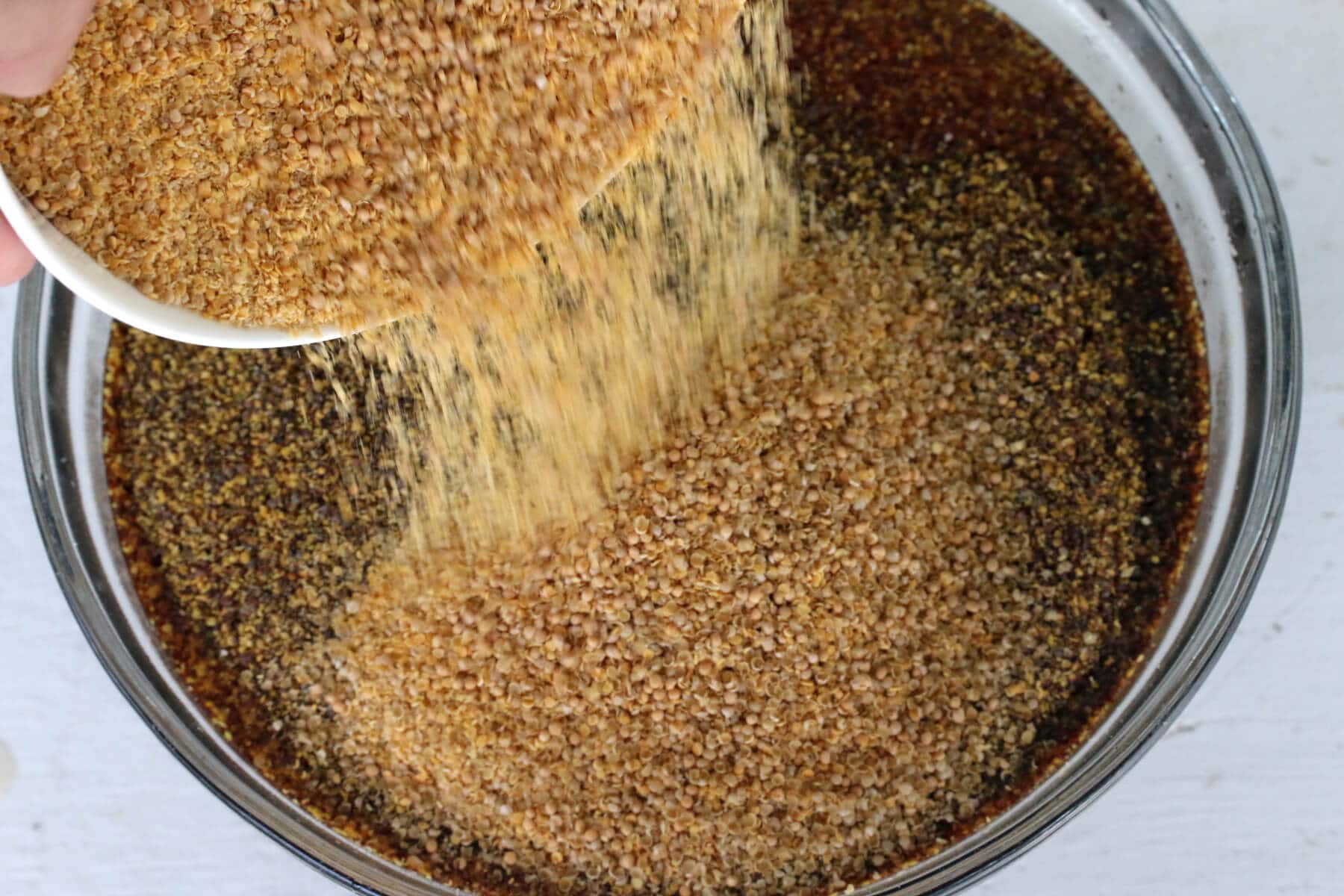 Stored in the fridge, this mustard will keep for up to 6 months.
Enjoy!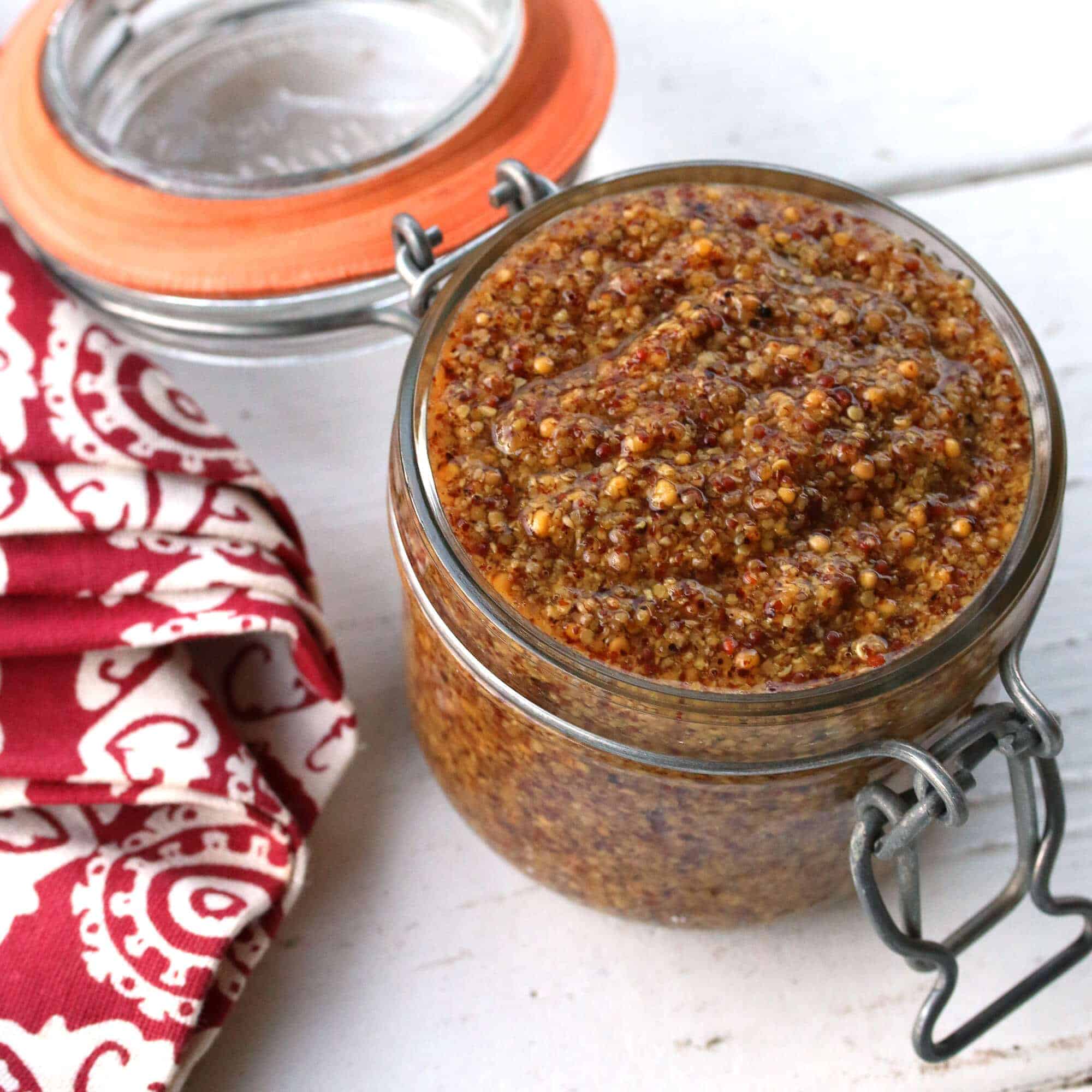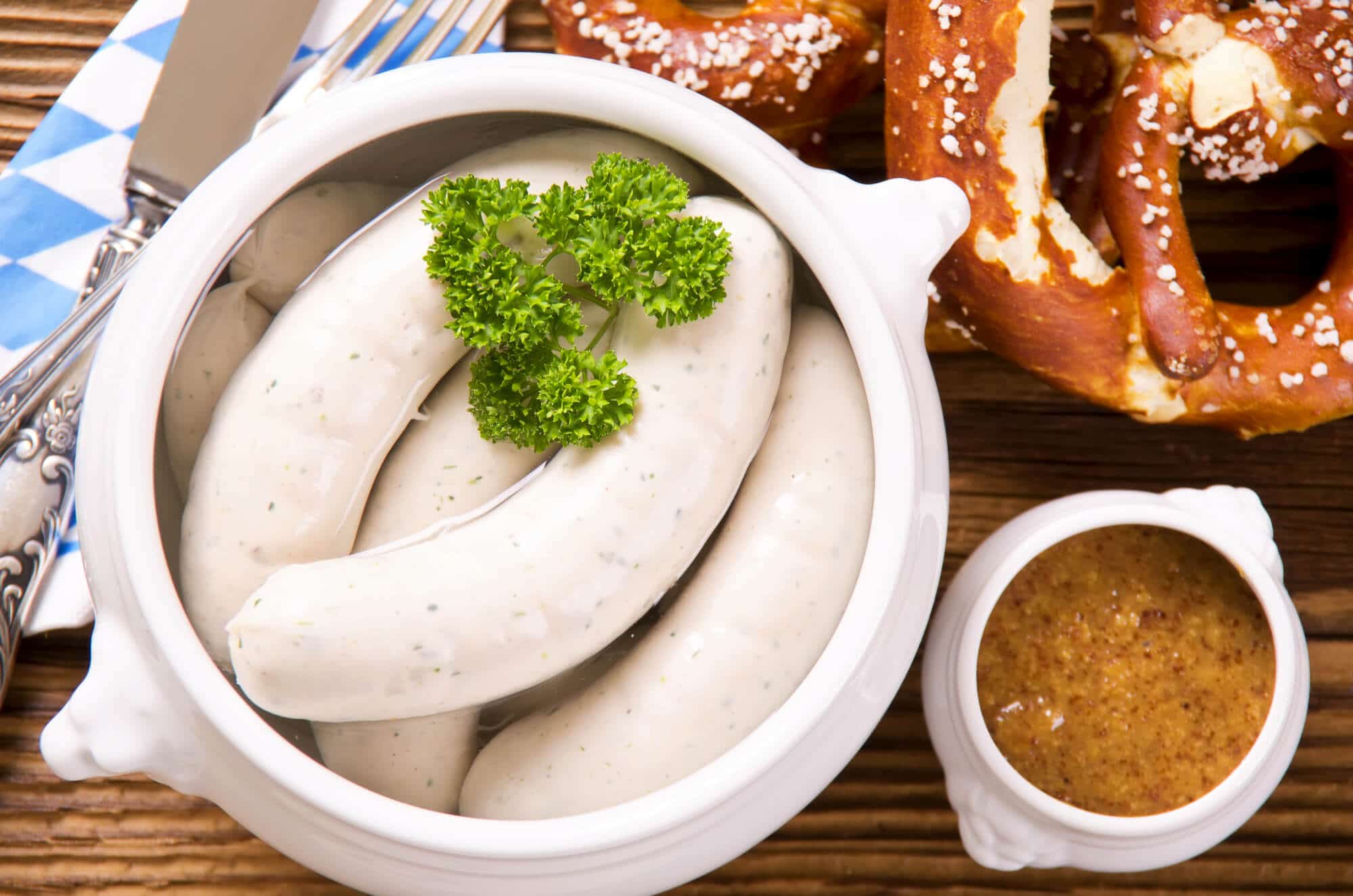 PIN ME!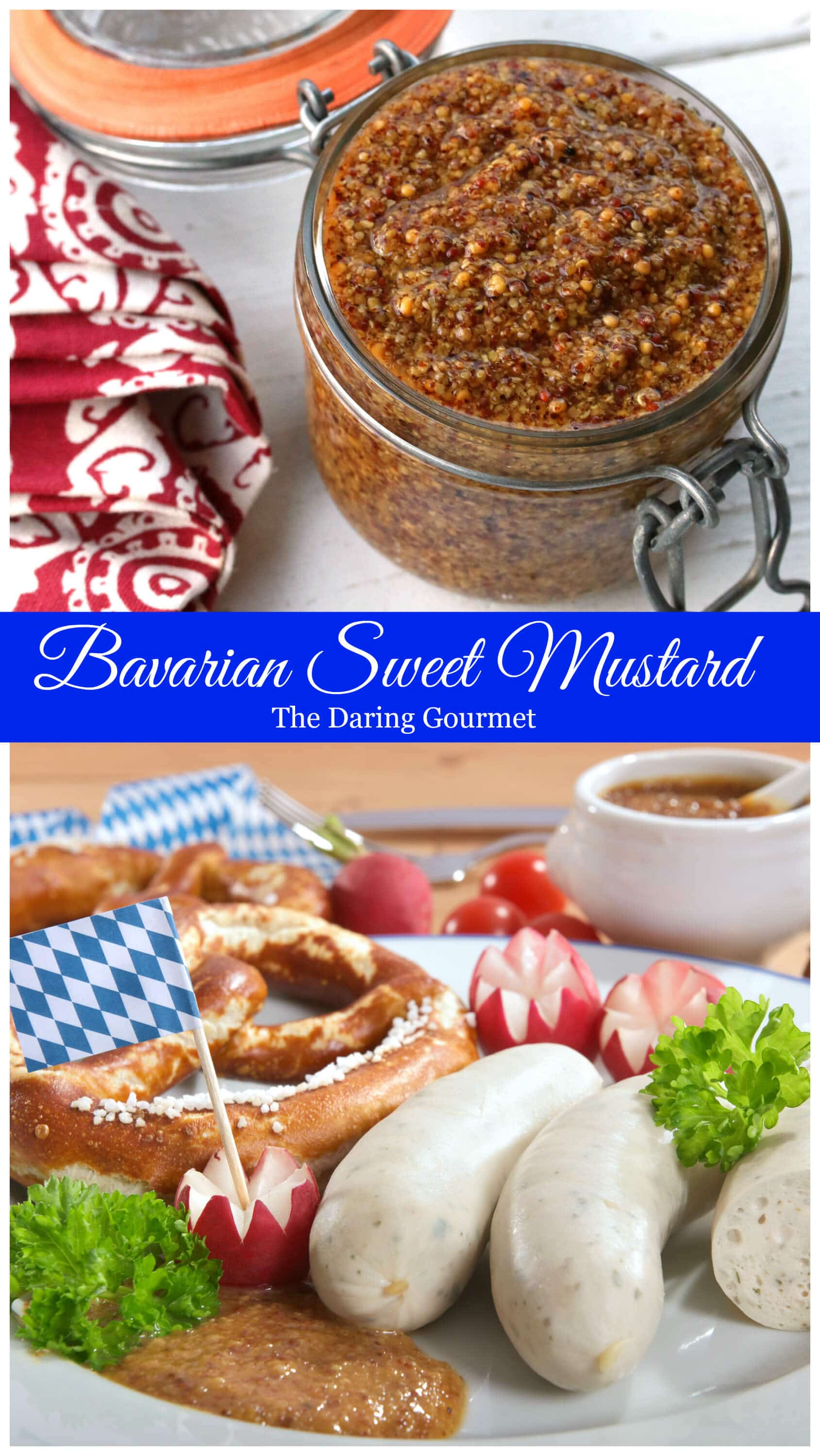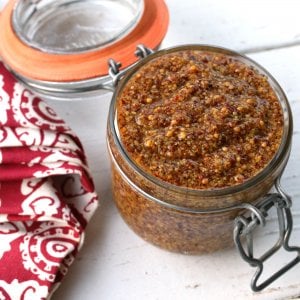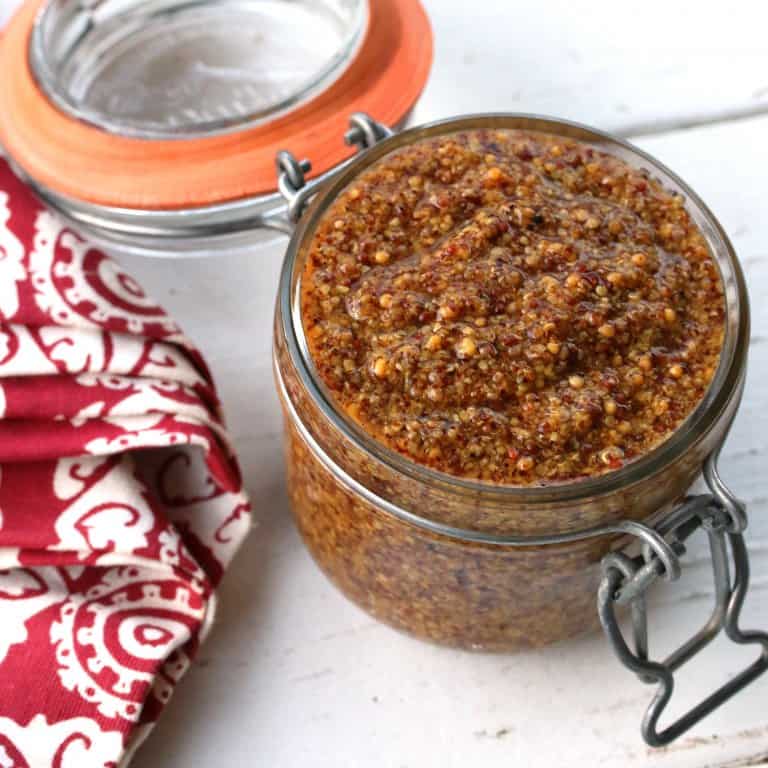 Bavarian Sweet Mustard (Bayerischer Süßer Senf)
The famous mustard eaten at the annual Oktoberfest!
Ingredients
2 1/2

cups

quality white wine vinegar

1 1/2

cups

water

3/4

cups

apple juice

16

ounces

Mexican piloncillo

,can substitute brown sugar - see info in blog post about why piloncillo is recommended. Use slightly less if using brown sugar (it's sweeter than piloncillo)

1

large yellow onion

,quartered

1

large clove garlic

,halved

4

juniper berries

,fyi, you also need these for making Rotkohl

8

black peppercorns

1/8

teaspoon

ground nutmeg

1

large bay leaf

2

teaspoons

kosher or sea salt

9

ounces

yellow mustard seeds

9

ounces

brown mustard seeds
Instructions
Bring all ingredients, except for the mustard seeds, to boil in a medium stock pot. Simmer covered for 10 minutes. Turn off the heat and let steep for 1 hour. Strain the ingredients and place the vinegar solution in a large non-reactive bowl (preferably glass).

Stir the coarsely ground mustard seeds into the vinegar solution. The mixture will initially be liquidy and will thicken over time. Cover and refrigerate for at least 3 weeks before using to allow the flavors to meld and deepen. The mustard will initially be quite hot but over this resting period the heat will become more subdued.

Stored in the fridge, this mustard will keep up to 6 months.

Note: This recipe can be halved or quartered if you don't want to make a large amount.
Nutrition
Serving:
8
half pints (entire batch)
|
Calories:
558
kcal
|
Carbohydrates:
70
g
|
Protein:
16
g
|
Fat:
23
g
|
Saturated Fat:
1
g
|
Sodium:
599
mg
|
Potassium:
543
mg
|
Fiber:
8
g
|
Sugar:
55
g
|
Vitamin A:
20
IU
|
Vitamin C:
6.3
mg
|
Calcium:
197
mg
|
Iron:
6.7
mg