As an Amazon Associate I earn from qualifying purchases.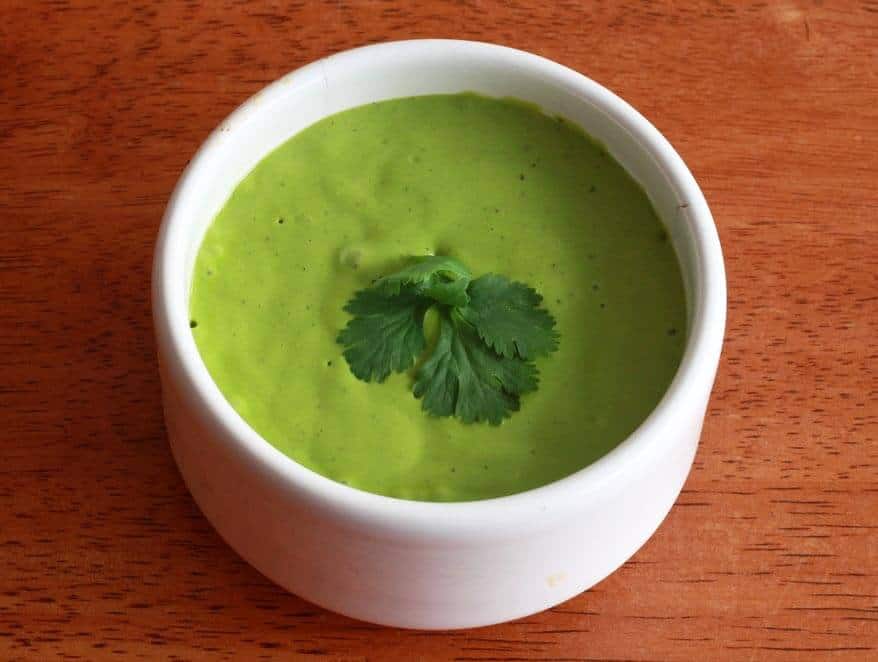 A traditional Peruvian sauce, Aji Verde Sauce is a bright green chili sauce that comes standard in any Peruvian restaurant.  Serve it alongside your favorite meats, use it in salads, or as a dip for bread.  It's delicious!
Fast and easy to make, simply add all ingredients to a food processor and blend into a smooth paste.  It will keep in the refrigerator for up to a week.
This sauce requires Aji Amarillo Paste, a Peruvian chili paste, Huacatay Paste, made with an herb indigenous to Peru.  If you can't find these at a local hispanic supermarket, you can purchase them both online:  Huacatay Paste and Aji Amarillo Paste.  Note:  If you're making Pollo a la Brasa (see below), you will also need Aji Panca Paste, another type of Peruvian chili paste.
Aji Verde Sauce is most famously served with what is perhaps the most popular dish in Peru:
Pollo a la Brasa (Peruvian Roasted Chicken) (click on link for recipe)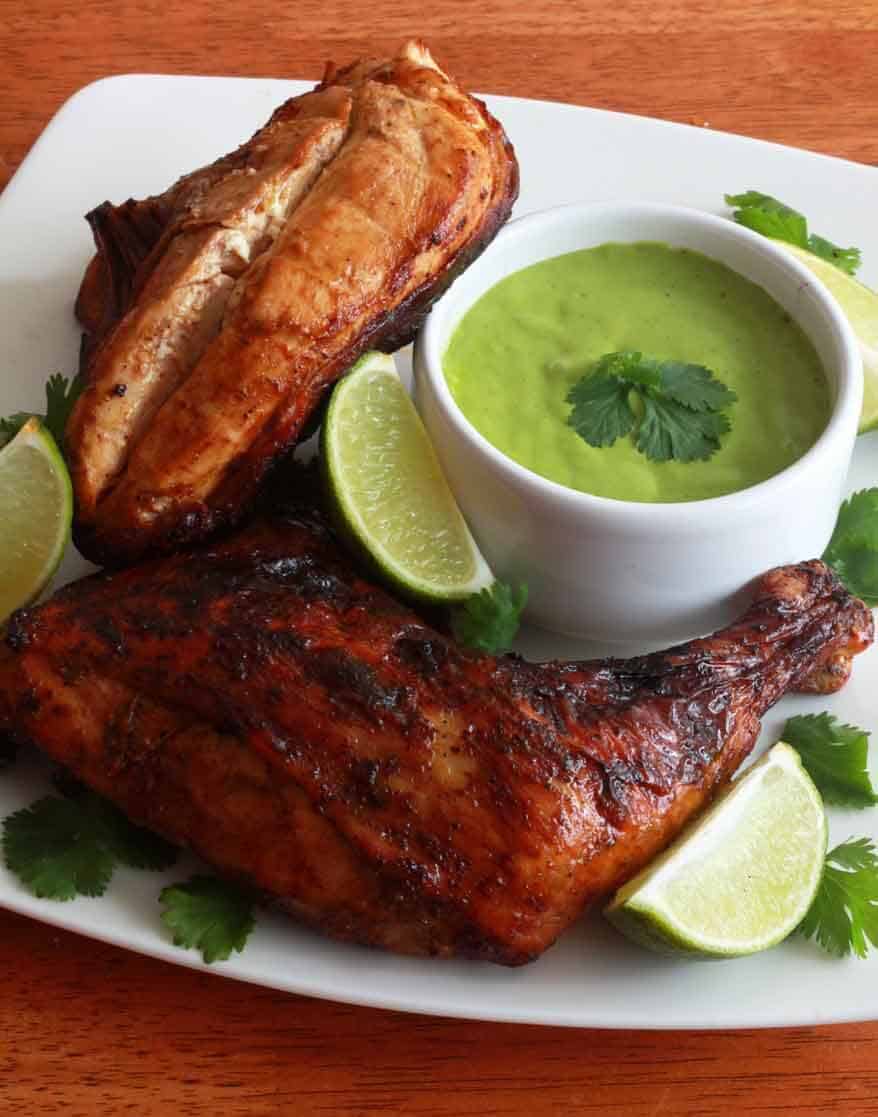 Peruvian Aji Verde Sauce
:
The Daring Gourmet, www.daringgourmet.com
Ingredients
2 green jalapeno peppers, seeded
1 cup loosely packed fresh cilantro leaves
1 small clove garlic
1 green onion, chopped
2 teaspoons huacatay paste
1 tablespoon aji amarillo paste
2 teaspoons fresh lime juice
1 tablespoon extra virgin olive oil
2 tablespoons Parmesan cheese
¼ teaspoon salt
¼ teaspoon freshly ground black pepper
½ cup good quality mayonnaise
Instructions
Combine all ingredients in a food processor and blend until a smooth paste. Keep refrigerated for up to a week.