Fresh and vibrant in flavor, this sauce is fantastic with grilled meats, on burgers, and in wraps!
Here's a refreshing, versatile sauce that is quick and easy to make.  I originally developed this recipe to accompany some Moroccan-style burgers (recipe coming up, stay tuned!) but found this sauce was so good with such a variety of things that it deserved its own spotlight.
The star of the show in this yogurt sauce is the preserved lemon.  Fresh lemons have a completely different flavor profile, so don't substitute.  Some additional juice from the preserved lemon jar is used to further enhance that wonderfully mellow lemon flavor.
Preserved lemons are so easy to make and once you've made and tried them you'll be so happy you did!  And once you have, just type "preserved lemons" into the search box at the top right this blog and you'll find several delicious recipes using them.
Click on the link below for the recipe.  Note, it will take at least 3 weeks before they're done, so plan ahead!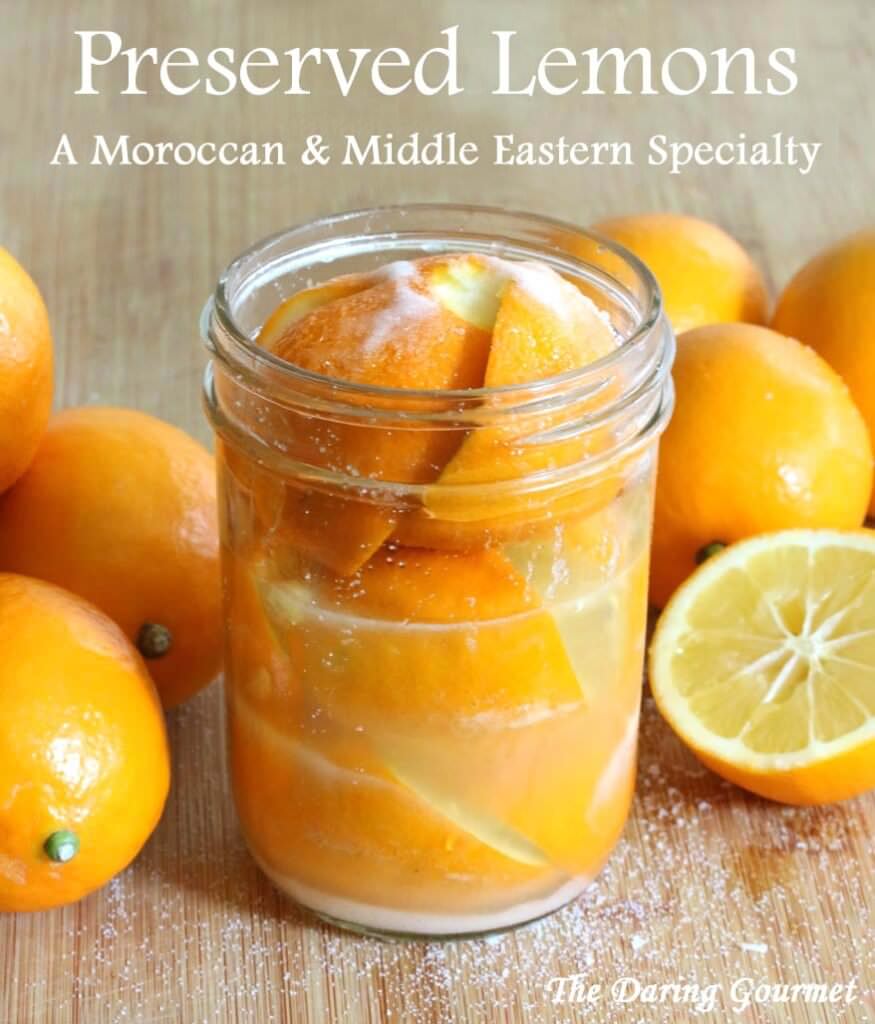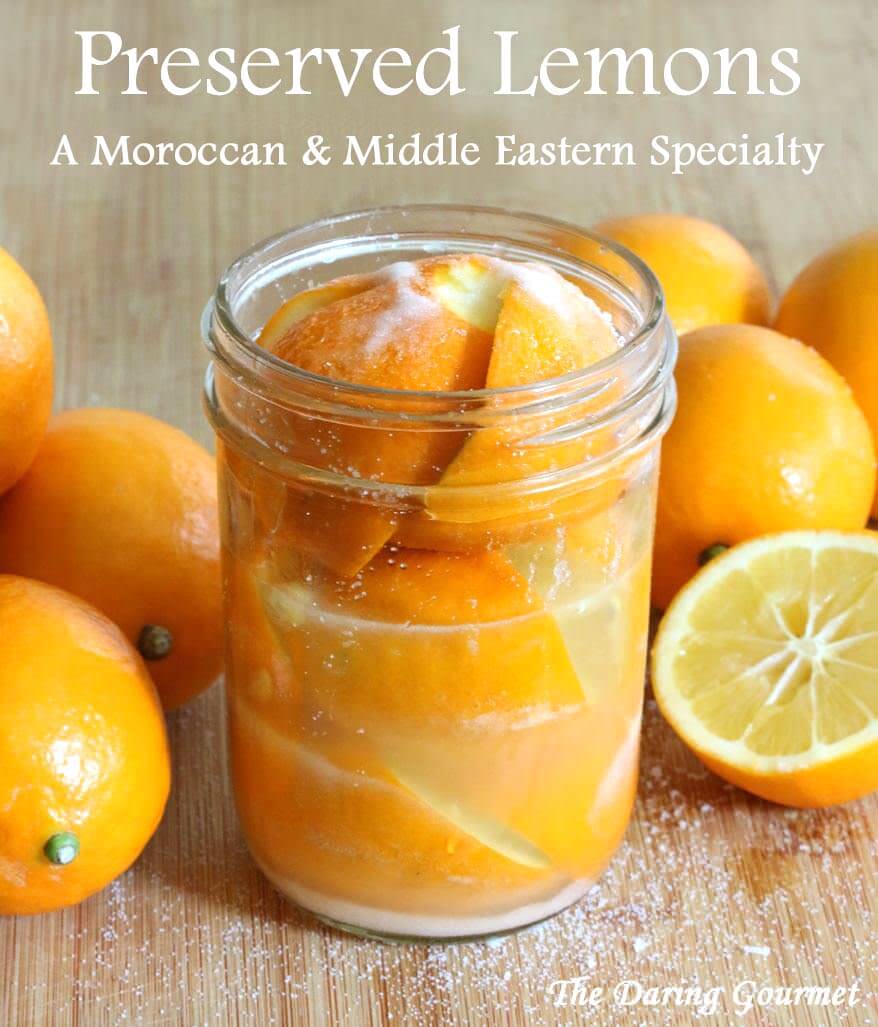 For this Preserved Lemon Cilantro Yogurt Sauce and any recipe using preserved lemons, be sure do discard the pulp and thoroughly rinse the peel to remove the excess salt.
Finely mince the preserved lemon, chop the cilantro, and combine all ingredients in a medium bowl.  I strongly recommend full-fat Greek yogurt for flavor and consistency.  Refrigerate for at least an hour before serving to give the flavors time to meld.
Enjoy!
Preserved Lemon Cilantro Yogurt Sauce
:
The Daring Gourmet, www.daringgourmet.com
Serves:
Makes about 1 cup
Ingredients
¾ cup plain full-fat Greek yogurt
¼ preserved lemon, pulp discarded, peel thoroughly rinsed and minced
2 teaspoons preserved lemon juice from jar
2 tablespoons chopped cilantro
⅛ teaspoon sugar
½ teaspoon salt
Instructions
Combine all the ingredients in a medium bowl. Refrigerate for at least one hour before using. Serve with grilled meats, on burgers, in wraps, etc.
Will keep in the fridge for up to a week.